The News
Russia said Wednesday it would rejoin a grain deal allowing the shipment of wheat from Ukrainian ports, days after calling it off.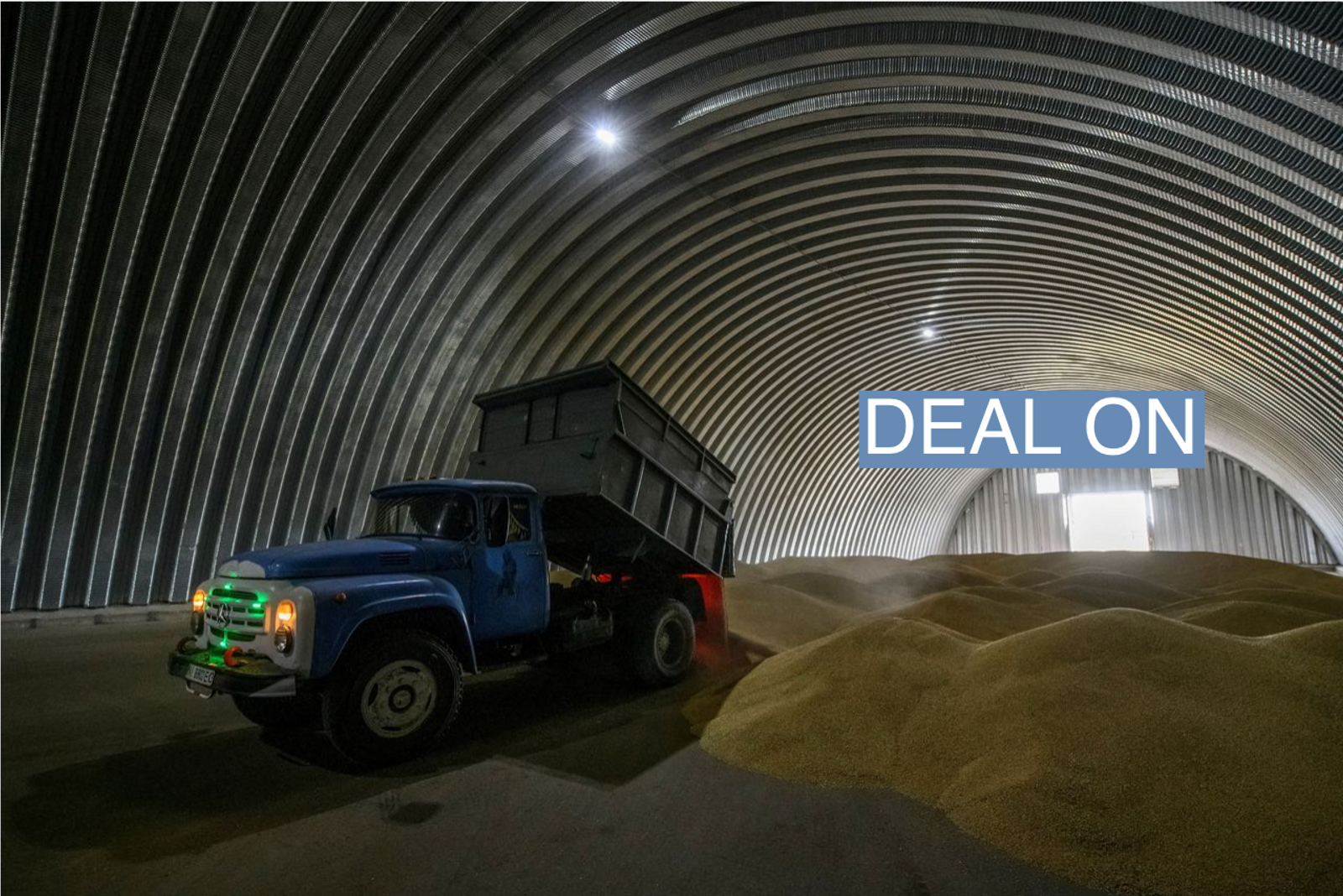 Know More
On the weekend Russia accused Ukraine of attacking its fleet in Crimea by using a safety corridor for grain ships in the Black Sea. Kyiv denied responsibility for the attack but the Kremlin responded by pulling out of the grain deal brokered by Turkey and the United Nations in July.
Russian President Vladimir Putin had earlier said there must a "detailed investigation" into the attacks before Moscow could consider restarting the deal. But on Wednesday Russian state media TASS reported that the country had received "written guarantees" from Ukraine saying that it would not use the grain corridor for military operations.
"The Russian Federation considers the guarantees received as sufficient and will resume the implementation of the agreement," the Russian ministry said.
Ships carrying wheat, corn and sunflower meal had set sail on Tuesday, but shipments would pause on Wednesday before resuming on Thursday, said Amir M. Abdulla, the U.N.'s co-ordinator for the Black Sea Grain Initiative.
But hours after resuming its participation in the deal, Putin threatened to leave the grain deal again – cautioning Kyiv not to violate the security agreement.
"Russia retains the right to leave these agreements if these guarantees from Ukraine are violated," Putin said, in televised remarks.
Moscow's suspension of the grain deal had earlier prompted an angry reaction from the U.S., with State Department spokesman Ned Price saying it would worsen the global food crisis.