The News
North Korea fired at least 23 missiles on Wednesday including one that landed less than 40 miles off South Korea's coast, marking the first time a ballistic missile has crossed a disputed maritime border between the countries.
South Korean President Yoon Suk Yeol described the move as "territorial encroachment" as Seoul responded by launching three missiles over the same "Northern Limit Line."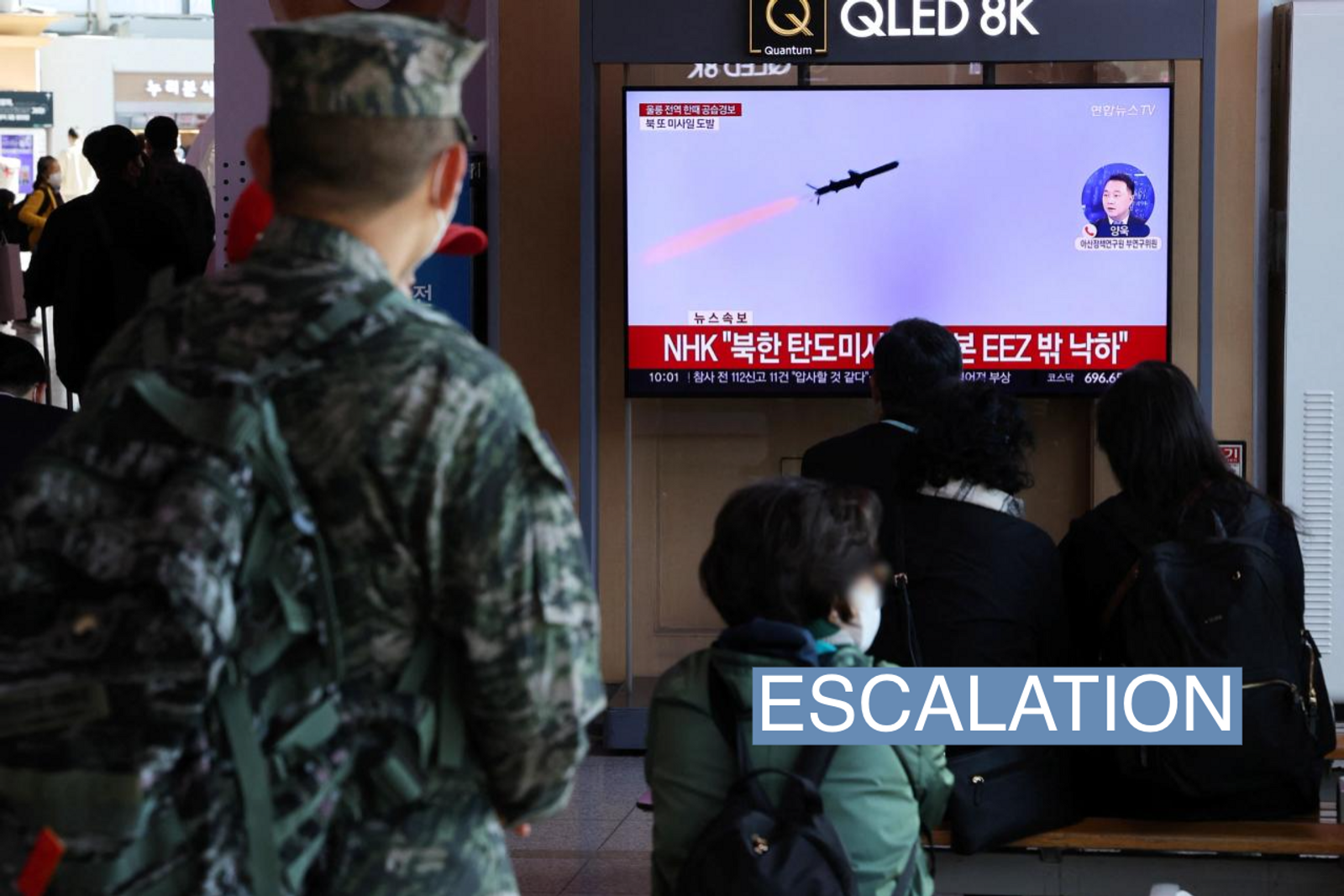 Know More
Hours before launching its missiles Pyongyang threatened to use nuclear weapons, warning that Seoul and Washington would pay "the most horrible price in history" in protest against the large-scale military exercises currently being held by South Korea and the United States.
Officials in Seoul retaliated with their own missile fire approximately three hours after North Korea's escalation, sending three air-to-ground missiles over the disputed maritime demarcation line.
"President Yoon Suk Yeol noted North Korea's provocation today was an effective act of territorial encroachment by a missile intruding the NLL for the first time since (the two Koreas') division," reported Reuters, citing his office.
Wednesday's strikes marked the 29th time Pyongyang has fired missiles this year, according to CNN, and also marked the most missiles the country has launched in a single day.
There are growing fears that the North may carry out a nuclear weapons test for the first time since 2017. South Korean intelligence agencies have suggested that Pyongyang has completed preparations, and could carry out a test sometime before the U.S. midterm elections on Nov. 8.