Limited evacuations begin from Gaza via Rafah crossing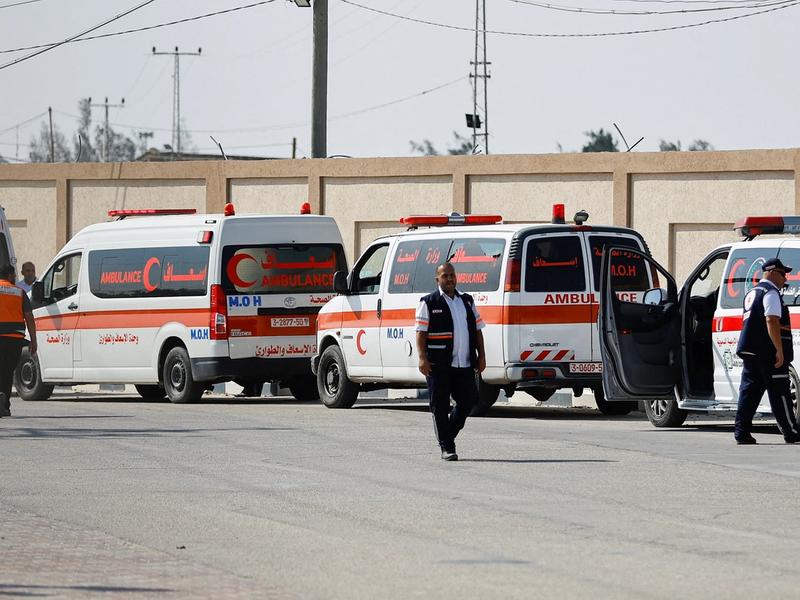 The first wave of injured people have been evacuated from Gaza to Egypt via the Rafah crossing, opening for the first time since Israel's siege on the enclave following Hamas' Oct. 7 attack.
A deal to allow limited evacuations of foreign nationals and some critically injured Palestinians was struck between Egypt, Israel, and Hamas, with mediation from the Qatari government.
More than 60% of the Palestinians living in Gaza are refugees, Al Jazeera notes. Jabalia, the camp targeted by Israel in a Tuesday airstrike, is the largest of eight camps in the Strip, with an estimated 116,000 registered refugees. The U.N. has said that the camp is overcrowded, and 90% of the water available is unfit to drink.
The evacuations come as as calls for a cease-fire or humanitarian pause in the fighting grow. U.N. agencies have stressed that the situation in Gaza has become increasingly dire following weeks of bombardment, and on Tuesday UNICEF head Philippe Lazzarini told the U.N. Security Council that "an immediate humanitarian cease-fire has become a matter of life and death for millions." By UNICEF's estimates, 420 children are being killed each day in the Gaza Strip.