The News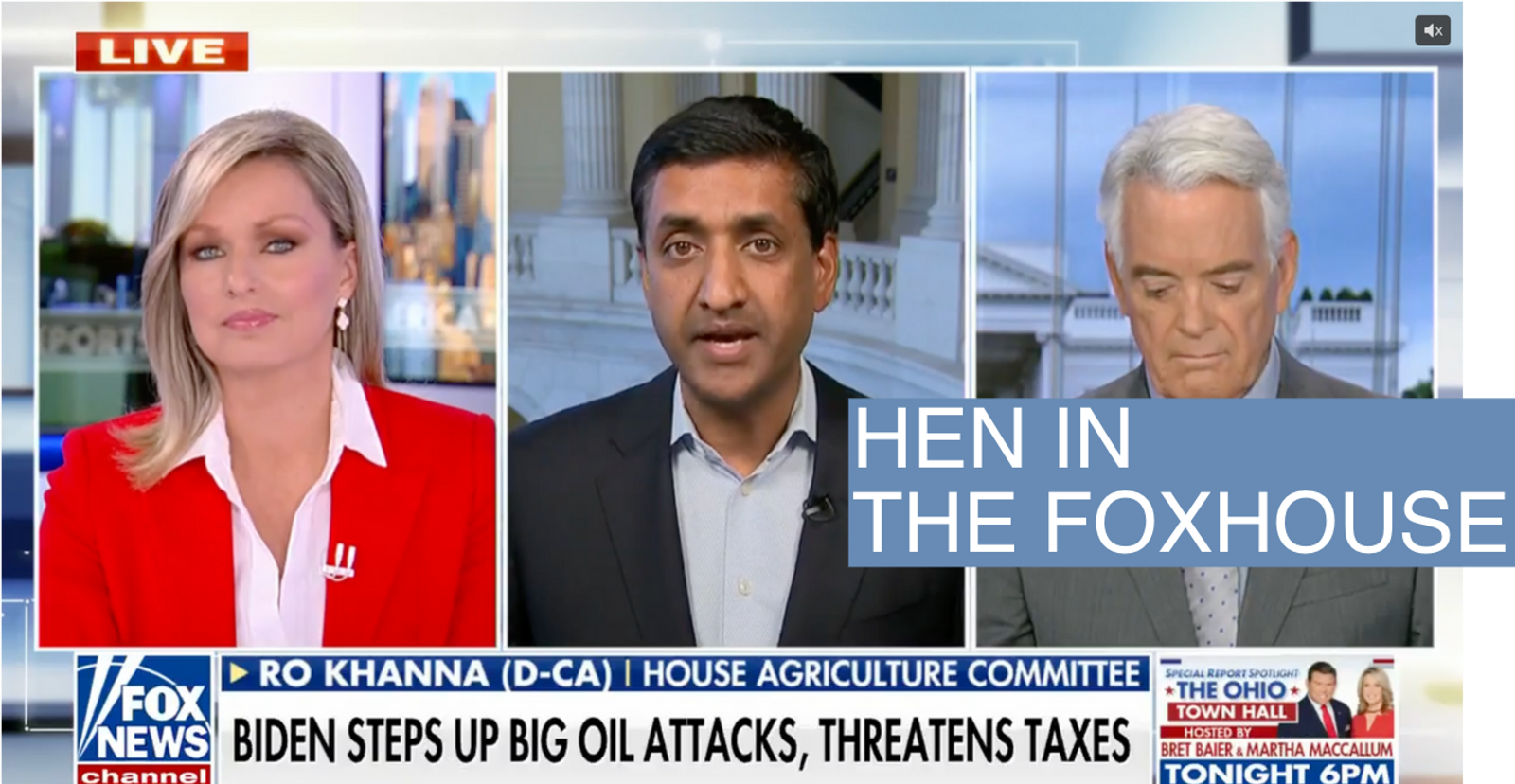 One week out from midterms, John Fetterman penned an op-ed for Fox News to "set the story straight" on why he's the better choice to tackle crime and inflation in the Pennsylvania Senate race.
"Just as I did as mayor, in the Senate I will ensure that our police have the funding they need to keep us safe," Fetterman wrote.
He's one of a small handful of Democratic candidates and officials trying to reach a national conservative audience and dispel Republican attacks on issues like crime, inflation, and the economy, where polls have shown Democrats are politically weak.
Sen. Chris Coons, D-Del., an ally of President Biden, appeared on "Fox News Sunday" over the weekend to tout Democratic policies meant to reduce gas prices and healthcare costs as well as the American Rescue Plan which, as he put it, "provided funding to put teachers back in classrooms, to put cops back in the street."
Rep. Ro Khanna, D-Calif., who is a semi-regular guest on the network, gave an interview Tuesday afternoon in which he pushed back on the notion that Democrats want to "kill the oil and gas industry" and promoted clean energy investment as a way to reduce reliance on foreign suppliers like Russia and Saudi Arabia.
First lady Jill Biden recently sat for an interview with Newsmax. National Security Council spokesman John Kirby is one of the more reliable White House faces on conservative airwaves.
And when he was a guest on "Fox News Sunday" in late October, Rep. Henry Cuellar, D-Texas, portrayed himself as an ally of Border Patrol agents who would force the White House to pay attention to increased crossings even if they didn't want to.

Morgan's view
The polarized media environment makes many Democrats skeptical that there's value in even trying to appear in outlets they view as hostile. But that's become its own partisan conventional wisdom, and it's a lot harder to believe when you fear you're losing.
"If Democrats don't go on Fox, it's not likely that the audience will hear any opposing views on the economy, for example, on crime," one Democratic aide told Semafor. "It's all about picking the right show and host, and doing the work to prepare."
Rep. Pramila Jayapal, D-Wash., praised the first lady for deciding to appear on Newsmax last month.
"Democrats have a popular and populist message that resonates for working people, no matter what media they are listening to. And while those outlets may spread a lot of lies and untruths, if they are willing to have us on, I believe we should go," she recently told my colleague Kadia Goba.

Room for Disagreement
Matt Gertz, a senior fellow at the progressive Fox watcher Media Matters, has argued that Democrats should avoid giving the network legitimacy by doing interviews, which he said were unlikely to win over any persuadable voters.
"Fox appearances do offer Democrats the opportunity to speak directly to the network's viewers," Gertz wrote in an essay in April. "But once they're off the air, Fox's hosts, who have a much more extensive and durable relationship with that audience, get to rebut everything they've said for hours on end."
And Donald Trump has attacked Fox News for airing interviews with Democrats and complained during his re-election that their hosts did not do enough to help him.