The News
Brazil's nationalist leader Jair Bolsonaro did not acknowledge his defeat in the country's presidential elections Tuesday, but his administration announced that the transition of power to leftist challenger Luiz Inácio "Lula" da Silva will take place.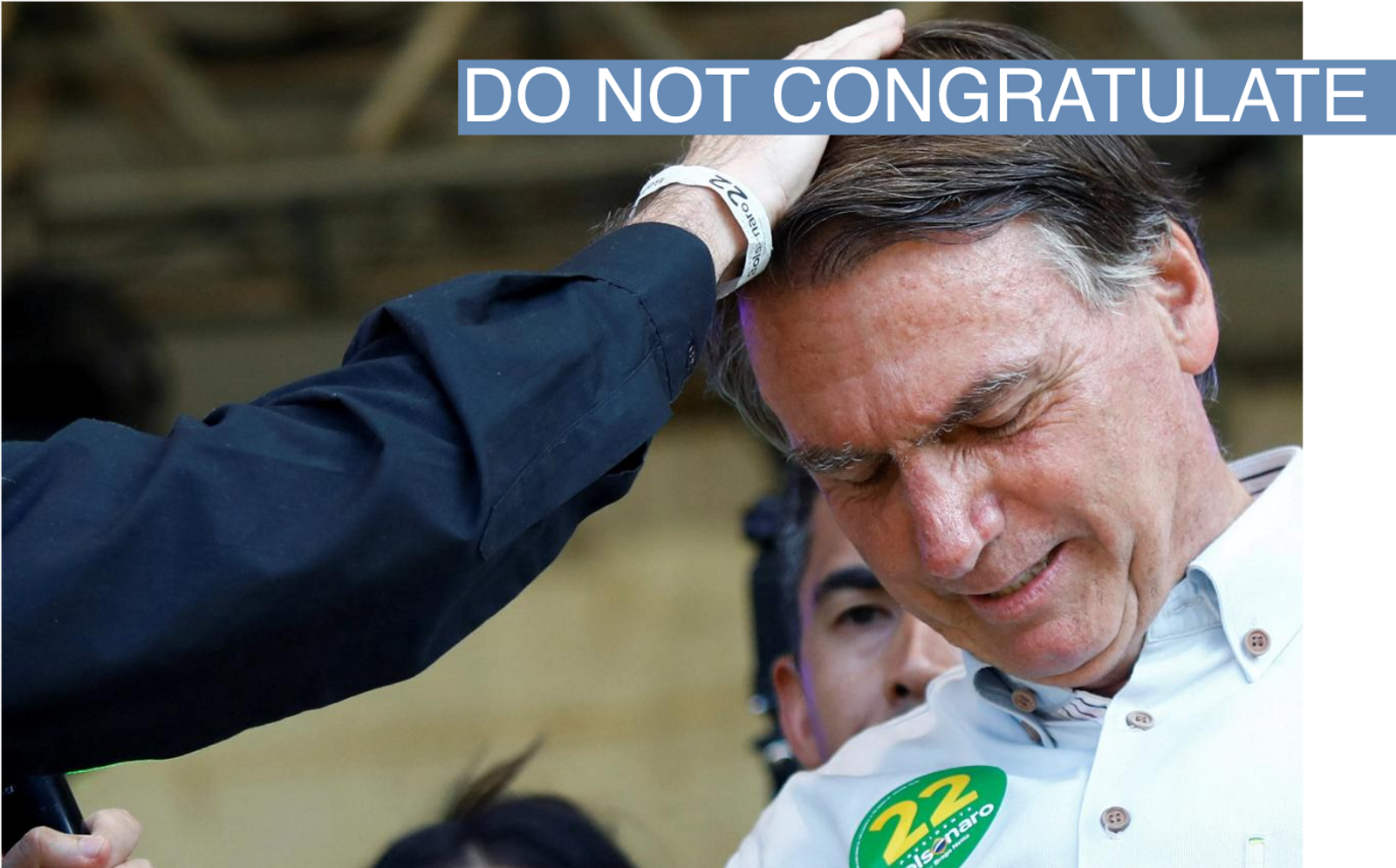 Know More
In his first public remarks since losing to Lula on Sunday, the outgoing president did not congratulate Lula or reference the election results.
He said during his two-minute speech that he has "always been labeled undemocratic" but will adhere to the constitution.
After Bolsonaro spoke, his chief of staff Ciro Nogueira said the government will start the transition process.
Across the country, truck drivers have staged blockades and protests – some lighting tires on fire – calling for Bolsonaro to stage a coup to remain in power.
Bolsonaro didn't directly mention the blockades in his speech Tuesdaym but called for peaceful demonstrations, saying, "our methods cannot be those of the left, like property invasion, destruction of goods and restrictions on the right to come and go."
Many feared that Bolsonaro would take a cue from former U.S. President Donald Trump and declare the election results fraudulent. During his campaign the outgoing president said that if he did not win, it would be "abnormal" and the fault of the nation's electronic voting system.
A handful of right-wing voices in the U.S. had encouraged Bolsonaro not to concede, despite presenting no evidence of electoral fraud.
Before Tuesday's remarks, Bolsonaro allies, Nogueira, had already reached out to Lula's camp to discuss plans for a transition, according to Reuters.
"Anywhere else in the world, the president who lost would have called me by now and conceded," Lula da Silva told his supporters Sunday night, adding that it was unclear if his rival would accept the results. Lula said he was "part happy, part worried" about the transfer of power.
Members of his family have, in recent days, posted messages on social media, alluding to his defeat.
On Monday, the outgoing first lady Michelle Bolsonaro posted an Instagram story saying, "My husband and I remain firm, united, believing in God and believing in the best for Brazil...May God bless our beloved nation."
Bolsonaro's son, Sen. Flávio Bolsonaro, who served as a coordinator on his father's campaign, also took to social media to thank supporters, telling them, "Don't give up on Brazil."