The News
A group of 178 people all named Hirokazu Tanaka has set a new world record for the largest gathering of people with the same first and last name, outnumbering the 164 Martha Stewarts who met in New York in 2005.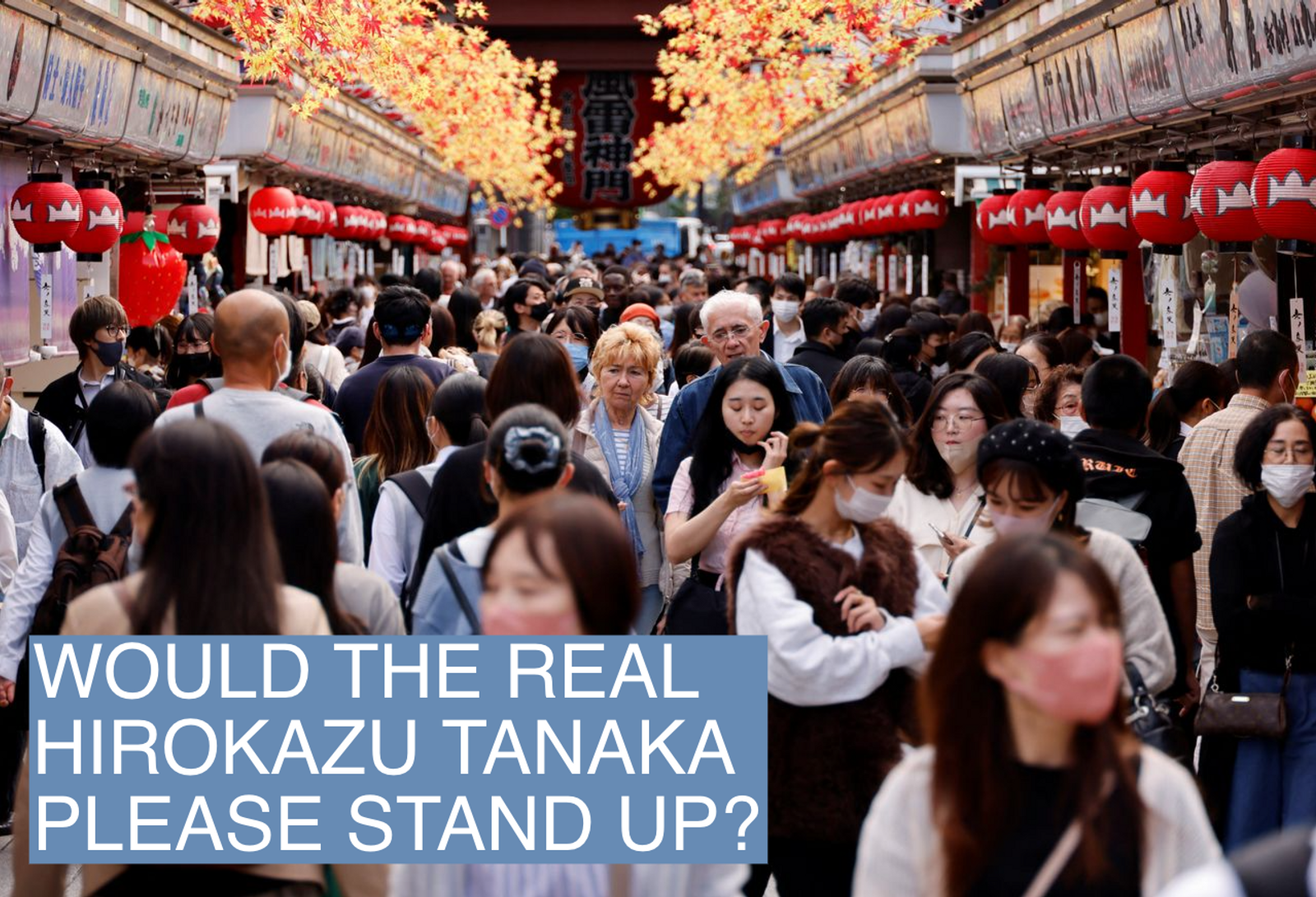 Know More
The gathering held in Tokyo on Saturday was organized by the Tanaka Hirokazu association, whose two earlier attempts at winning the honor had failed. At the last one in 2017, only 87 Hirokazu Tankakas showed up.
Association founder, Hirokazu Tanaka, started the association in 1994 after hearing his name called out while watching a baseball game on TV. The 53-year-old said he felt "thunderous joy" on learning a baseball prodigy shared his name, which he previously felt was mundane.
"I never expected we would achieve such a ridiculous record," Tanaka told AFP, adding that the group had set an example of "silliness."
The Hirokazu Tanakas who attended the gathering ranged in age from three to 80, and included one participant who traveled to the event from Vietnam. To differentiate themselves, the Tanakas go by nicknames based on their interests — the founder is referred to as "Semi-Leader," while another goes by "Hot Pot."
The last record was held by a group of 164 women all named Martha Stewart, who assembled in 2005 on the set of the American television personality's daytime talk show.