Israel's economy contracts as war nears one-month mark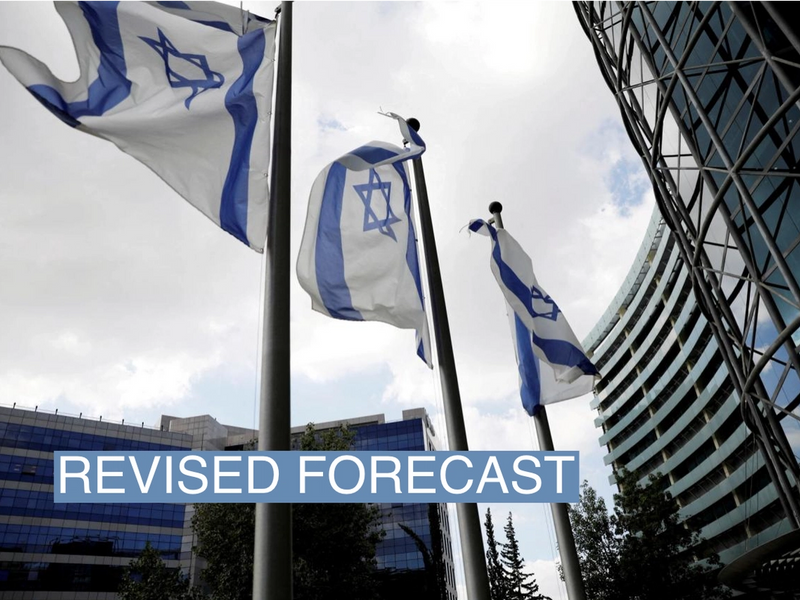 Israel's economy has slumped as the country's war with Hamas nears the one-month mark.
Last week, JPMorgan forecast an 11% contraction in the country's economy from the previous quarter, but noted the full impact of the conflict is unknown given uncertainties about its scale and duration.
Israel's mobilization of 350,000 military reservists has drained 8% of the country's workforce, Bloomberg reported. The effect of the war on businesses is being compared to the economic turmoil brought on by the COVID-19 lockdowns, due to the wide-reaching consequences across sectors. The financial impacts are already spreading: "Israeli stocks are the world's worst performers since fighting erupted, with the main index in Tel Aviv down 15% in dollar terms, equivalent to $25 billion," Bloomberg noted.
Hundreds of influential Israeli economists have called on Prime Minister Benjamin Netanyahu's government to reopen the country's budget, warning it must make changes quickly to dampen the war's impact. "Cosmetic changes to the current budget are not even close to what is needed to deal with a crisis of this magnitude," the economists wrote in a letter submitted to the Knesset. "The government must face these challenges as quickly as possible, and it must restore citizens' confidence in its ability to do so."
The shekel has dropped to a 14-year low, and the government has earmarked $30 billion to bolster its value. Still, Central Bank Gov. Amir Yaron believes that the economy is "robust." Speaking at a press briefing, Yaron said the Israeli economy has historically recovered from such crises. "I have no doubt that it will do so this time as well," he said. The bank cut its 2023 growth forecast to 2.3%, down from 3% — though those projections assume that the fighting remains contained at the country's southern border.