Bolivia ends diplomatic relations with Israel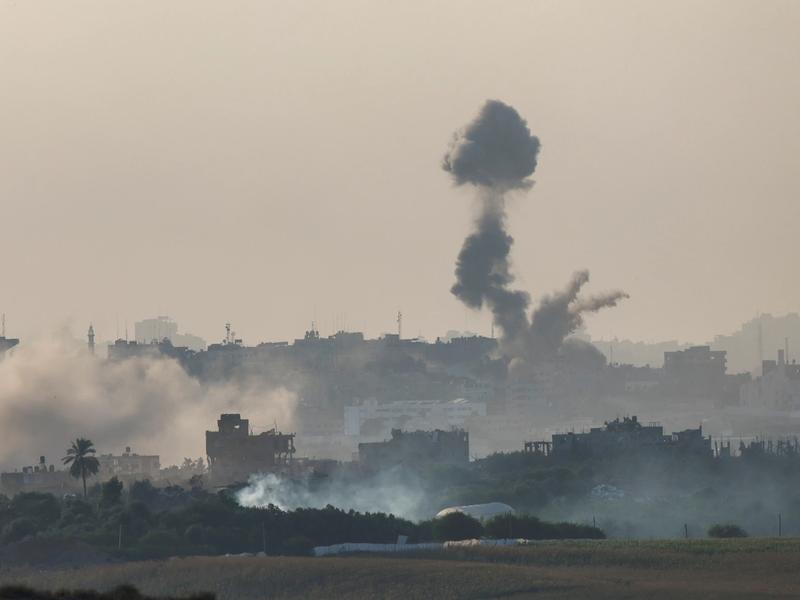 Bolivia on Tuesday announced that it was severing diplomatic relations with Israel.
The decision was made "in repudiation and condemnation of the aggressive and disproportionate Israeli military offensive being carried out in the Gaza Strip," said the country's foreign minister.
Bolivia had previously cut ties with Israel over attacks on Gaza, with former Bolivian President Evo Morales calling Israel a "terrorist state" in 2014. Diplomatic ties were re-established in 2020 following Morales' ousting.
The diplomatic spat further strains the region as Latin American countries remain split on how to address the conflict in the Middle East.
Despite Morales' ouster, Bolivia has maintained much of his foreign policy, including recently signing a defense agreement with Iran that will transfer military technology to Bolivia. The stronger ties to Iran were reflected in Bolivia's reaction to the outbreak of the war, notes the Argentine news site La Politica, with La Paz not explicitly condemning the initial Hamas attack. Still, Morales has criticized President Luis Arce's government for not being forceful enough against Israel, arguing that Bolivia's leaders "do not reflect the feeling of solidarity of the Bolivian people with the Palestinian people."
With Latin America's largest Jewish population, Argentina has firmly stood behind Israel. Buenos Aires is also "no stranger" to violence tied to the Middle East, notes journalist Natalio Cosoy, having been the target of the 1992 Israeli Embassy bombing in 1992 and the Argentine Israelite Mutual Association bombing in 1994. Ahead of the first round of the country's presidential election this month, only one out of several presidential candidates failed to condemn Hamas' attack.
Brazilian President Luiz Inacio Lula da Silva has "pursued a balancing act" in the conflict, notes Americas Quarterly, likely because of his "desire to have a decisive voice on complicated international matters." But Lula is also managing an "intricate web of domestic political dynamics," where he must appease his left-wing supporters that are predominantly pro-Palestine, and a massive Evangelical voting block that has rallied behind Israel for religious reasons.