The News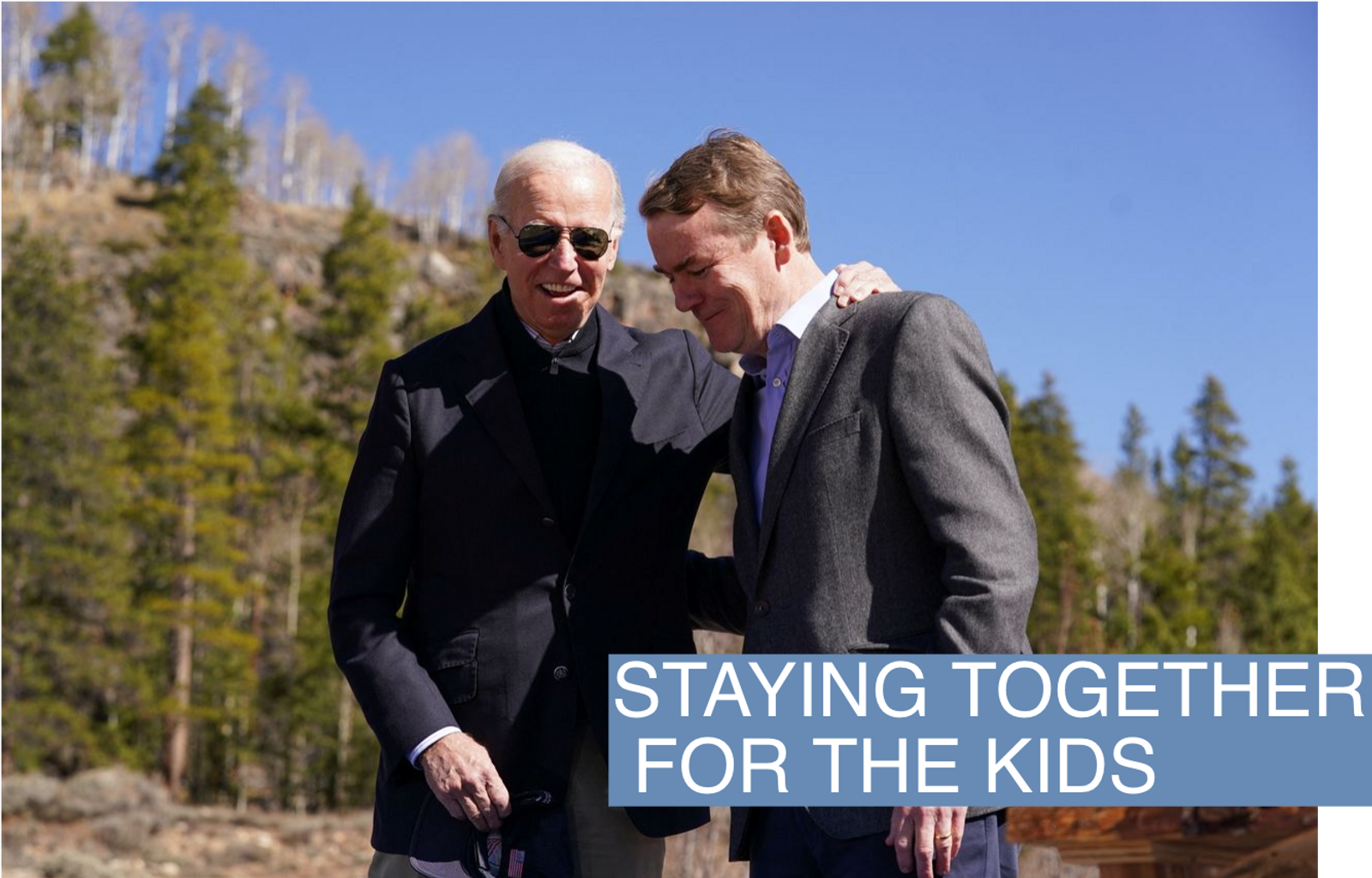 A growing number of Democrats are making a push to restore what President Biden once hoped would be his legacy: A child tax credit that dramatically cuts poverty rates.
On Thursday, the centrist New Democrat Coalition sent a letter to Democratic leaders urging them to "prioritize the [enhanced child tax credit] in any end-of-year package." The original program, which was part of the $1.9 stimulus bill signed by President Biden,  provided up to $300 per child to families and significantly reduced child poverty during its one-year lifespan. But resistance from Sen. Joe Manchin, D-W.Va. and Republicans blocked Democrats from extending it last year.
Now some Senate Democrats are getting behind the effort and pushing to renew the program — or, more likely, a smaller version — alongside a research and development tax break for American businesses, which also expired this year. Sens. Sherrod Brown, D-Ohio, and Michael Bennet, D-Colo., say they're all in.
"The best thing for American competitiveness is to pair business credits with the CTC to support working families and children," Brown said in a statement to Semafor. "I've reached out to my colleagues and stakeholders across the political spectrum to push for pairing the extension of CTC with R&D and I'll keep pushing for this plan until an extension of the expanded CTC is signed into law."

Joseph's view
Democrats are lining up their chess pieces and preparing to make their move after Election Day. But it seems highly improbable they'll secure an extension of the stimulus-era child tax credit. The party failed to overcome Manchin's opposition to providing no-strings-attached cash to families last year during negotiations on President Joe Biden's Build Back Better economic plan. The GOP also strongly opposed providing monthly checks to the poorest families, eligible for the first time under the expanded program.
In recent years, getting both parties to trade spending priorities at the expense of the deficit has been a promising formula for bipartisanship. But with inflation still high, Republicans and perhaps even some Democrats are likely to object to the immense price-tag. The Committee for a Responsible Federal Budget estimates renewing the enhanced child tax credit costs $130 billion per year alone, or $1.2 trillion over the next decade. By comparison, the R&D provision would cost $155 billion over ten years.
"At the end of the day, the package has to be financially balanced," Rep. Kevin Brady, the ranking Republican on the tax-writing House Ways and Means panel, said in late September. "Our requests are pretty tailored and relatively small."

Room for Disagreement
Democrats say renewing both programs together is a win-win during a stretch of punishing inflation and mounting fears of a recession, since it would provide more cash to the most vulnerable households. "We're going to continue to push because we have this great opportunity to help families," Rep. Suzan DelBene, D-Wash., chair of the New Democrat coalition, told Semafor. "The R&D fix as well is important to helping businesses and helping innovation."