The News
New Delhi has banned most construction and demolition work as air quality in the world's most polluted capital city worsens.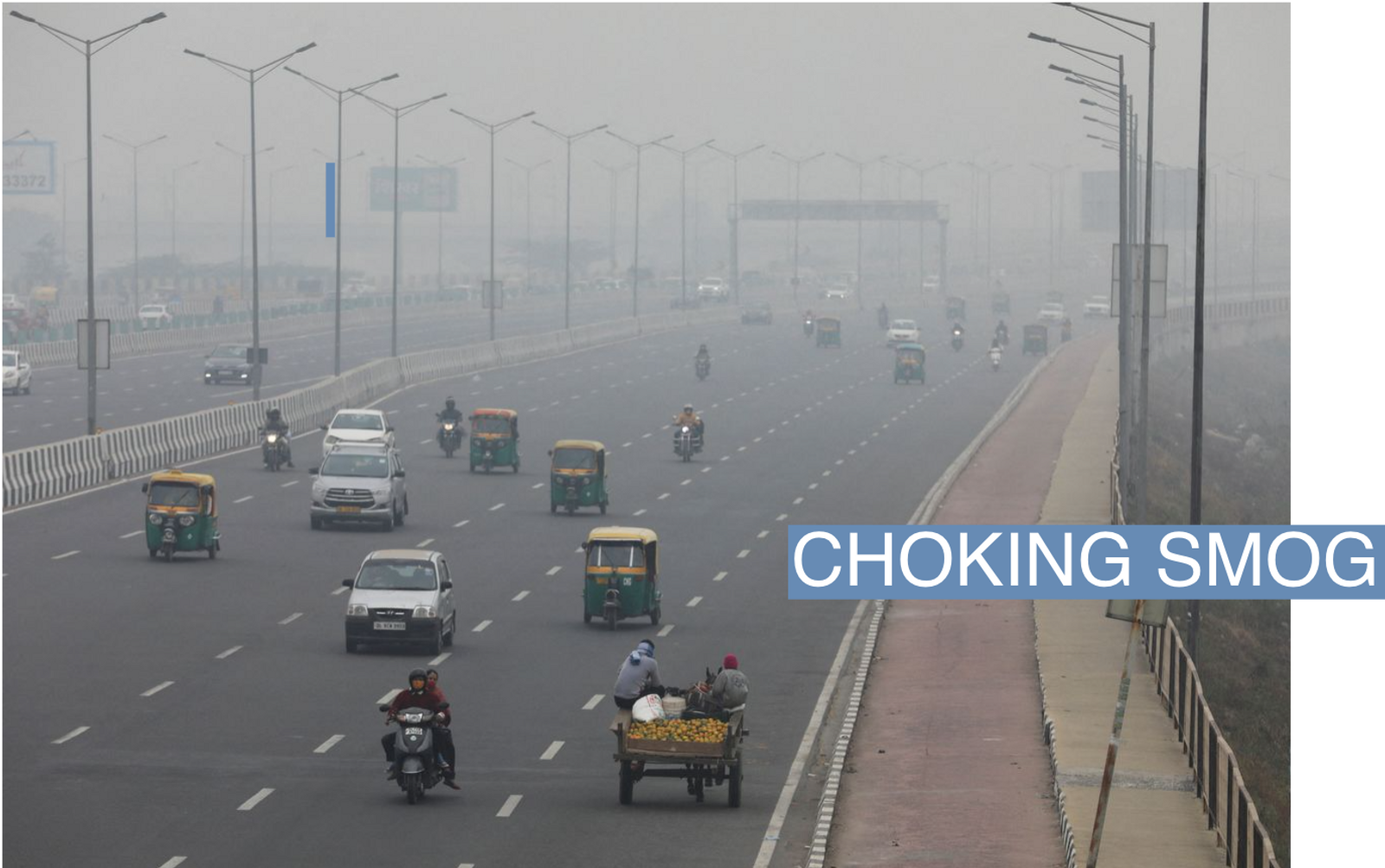 Know More
The air quality index (AQI) in the Indian capital is expected to rise above 400 — a reading considered "hazardous" by international standards — due to falling wind speeds at the start of November, Delhi's environment minister Gopal Rai told a news conference on Sunday.
On Monday the AQI in New Delhi was already measuring over 400 on the National Air Quality Index.
Rai said that more than 550 teams have been formed to monitor demolition projects. But exceptions will be made for "essential services" in places such as hospitals, railways and airports. Sprinklers and anti-smog guns will also be deployed.
He did not mention when restrictions on construction will be lifted.
India records higher levels of pollution during its winter months, when layers of cool air collide with hot air, forming what meteorologists call a "temperature inversion" that forms a trap for pollutants.
The winter also coincides with the new crops season — when farmers burn crop residues forming choking smog that merges with vehicle emissions. Northern cities like New Delhi are affected the most, according to Bloomberg.
The conditions are dangerous for the overall population, but are particularly lethal for residents with existing health conditions.
According to a recent study from the University of Chicago, air pollution in Delhi is shortening people's life expectancy by nearly 10 years. And more than 90% of India's population live in areas where air quality is below World Health Organization standards.