The News
More than 24 hours after being defeated in Brazil's presidential election, the outgoing nationalist president Jair Bolsonaro is yet to concede his defeat to leftist rival Luiz Inacio Lula da Silva.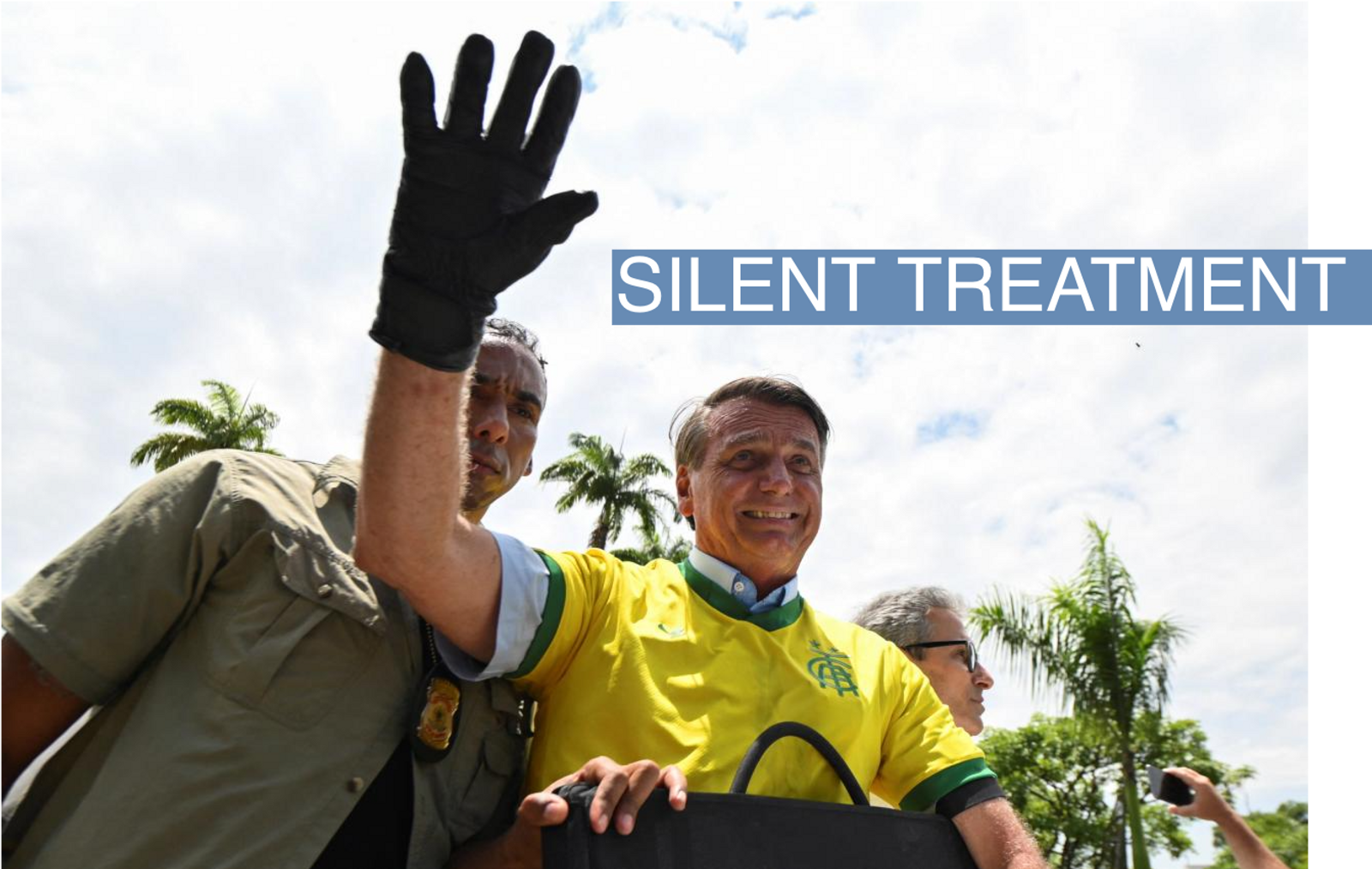 Know More
Lula claimed victory in the presidential election late Sunday, with Brazil's national election authority calling the close race in his favor.
Bolsonaro has repeatedly cast doubt on the country's electoral system without any evidence, and previously said he wouldn't accept defeat.
CNN and GloboNews reported Monday afternoon that Bolsonaro would accept the election results and make a statement late Monday or Tuesday, though The New York Times reported he had not yet made a decision on what to do.
Earlier in the day, Bolsonaro was seen leaving the presidential palace at 9.30 a.m. local time and then at his official workplace, according to local media reports. He did not speak with the press.
After the results were called, Arthur Lira — Bolsonaro's most powerful ally in Congress — said "the will of the majority expressed at the ballot box should never be contested." Brian Winter, editor-in-chief of Americas Quarterly, said this was a clear signal and plea for a smooth transition to Lula.
Nearly 20 hours after the election results had been called, Bolsonaro's wife, Michelle Bolsonaro, took to Instagram to respond to comments about her husband unfollowing her on the social media platform. "He is not the one who manages his account," she wrote, without elaborating.
"My husband and I remain firm, united, believing in God and believing in the best for Brazil," the outgoing first lady wrote in a separate Instagram story. "We will always be together, loving each other 'in joy and sadness...' May God bless our beloved nation."
According to local reports, some pro-Bolsonaro truck drivers staged "small and isolated" protests along federal roads and state highways – blocking roads in at least 12 of the country's 27 states. In Sau Paolo and Mato Grosso, some truckers lit tires on fire and called for the president to stage a military coup to remain in power.
Bolsonaro has long courted truckers — a vital component of the national economy — and they remain one of his most loyal support groups.
Normando Corral, president of farm group Famato told Reuters that if blockades from truckers persist, agricultural shipments could be disrupted in key grain states such as Mato Grosso.

The View From the US
On Sunday, Steve Bannon, Donald Trump's former advisor who was recently sentenced to federal prison for contempt of Congress charges, told rightwing media site Rumble that Bolsonaro "cannot concede."
Bannon was among a handful of rightwing voices in the U.S. who have refused to accept Trump's loss in the 2020 elections, to publicly reject Bolsonaro's defeat.
Ali Alexander, organizer of the "Stop to Steal" movement took to Trump-founded social media platform Truth Social to call for a full audit of the Brazilian presidential elections, monitored by the military.