How Hong Kong's national security law is eroding academic rights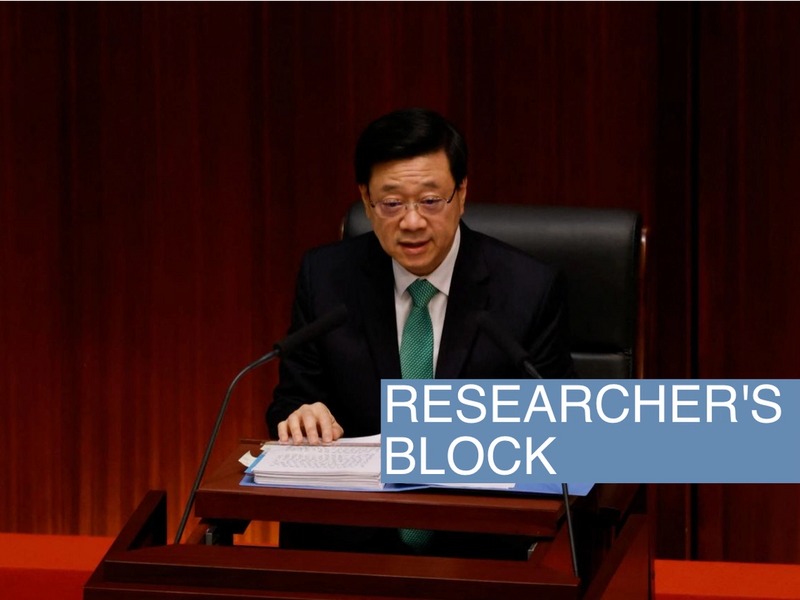 Hong Kong on Friday rescinded the visa for a prominent Tiananmen massacre academic, the latest political crackdown after Beijing imposed its National Security Law (NSL) on the city.
Rowena He, a Canadian academic who had secured a temporary research position at the Chinese University of Hong Kong, told the Financial Times that she had been "terminated with immediate effect," with the university deferring to the city's immigration department for a reason behind the rejection.
While Hong Kong academia is now vastly censored by the NSL, its universities could become a hub for identity politics in Asia as a result of the legislation, argues Lingnan University professor Peter Baehr. Academics and universities are "scared" of the NSL, and have implemented precautions to proactively avoid any police crackdown, with Baehr explaining how his own university mandated faculty computer surveillance. That has left many Western academics in Hong Kong teaching Western-style courses, like identity politics, that distract from the Chinese Communist Party and Hong Kong politics. While many in the mainland see identity politics as a Western import that is incompatible with Chinese society, the CCP "takes a relaxed view of this trend" because, as Baehr writes, Beijing knows there is "not a single instance when a communist regime, or any other, was toppled by preferred pronouns." The party also knows that progressive academics in Hong Kong will avoid touching on the "one identity that really matters to most Hong Kong people: the identity of Hongkonger."
The NSL has academic implications beyond Hong Kong's borders, argues attorney and Mekong Review editor Kevin Yam, namely because of concerns of self-censorship by Hong Kong academics living abroad or academics eyeing positions in Hong Kong. "You might believe what you're doing is not sensitive, but are the red lines clear?" Yam asks. The latest visa denial could also prompt Western governments to start perceiving academics from Hong Kong universities as security risks, he predicts, which would complicate the interchange of ideas and knowledge between the West and the East.
In an effort to uphold the "one country, two systems" political structure, Hong Kong legislators are working on the city's own National Security Law, which the chief justice said was integral to maintaining Beijing's "trust in us." Paul Lam Ting-kwok said that Beijing had stipulated the city government to complete its own version of the law more than three years ago, and had reminded Hong Kong to act on it "as soon as possible. "Any doubts or uncertainties are the most damaging to society, so we think that, from a practical angle, we should finish this and complete this historical mission," Lam said.