The News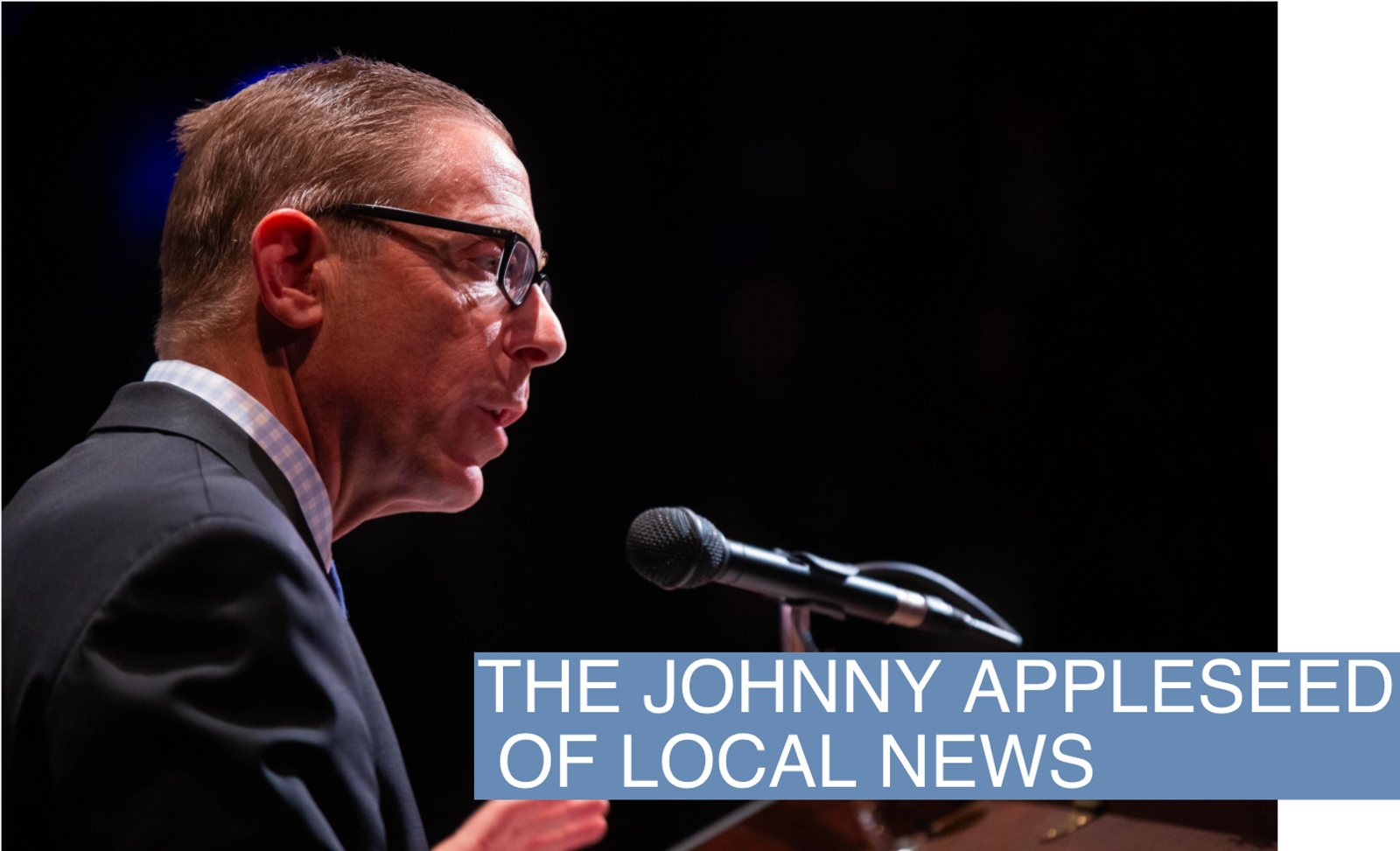 Evan Smith, the CEO and co-founder of the Texas Tribune, will be a senior advisor to Emerson, which has emerged as one of the top funding sources for local newsrooms, with more than $60 million in grants to journalism nonprofits since 2016.
Smith, an Austin-based political journalist and impresario, spent the last 13 years turning the Tribune into a model for newer nonprofit newsrooms like Sacramento's CalMatters, Jackson's Mississippi Today, New York's The City, and Las Vegas's Nevada Independent, picking up swaggering statewide political and policy coverage where fading print publications left off.
"I want every one of the 50 states to have one of these," Smith told Semafor on Friday.
Powell Jobs said in a statement through an aide that Smith "demonstrated the art of the possible in creating one of the country's strongest and most trusted newsrooms." She said Smith would also play a role in Atlantic Live, the events business of The Atlantic, which she also owns.
Smith said he would work with The Atlantic to replicate The Texas Tribune Festival, an annual event in Austin that brought in $3 million dollars in revenue this year, at local news outlets around the country.

Ben's view
Smith's new role as a senior adviser to Emerson will make him a kind of Johnny Appleseed of nonprofit news, and a high-profile partner to its existing media executives, Peter Lattman and Amy Low. He's also the model for a new generation of journalists and news executives who are as much at ease working donors as sources, and navigating the legal and political constraints of non-profit status.
Emerson's move comes as the bottom continues to fall out of much of the local for-profit news business. Gannett, the country's biggest newspaper chain, cut 800 jobs in August. A report from Pew last year found that jobs in newspaper newsrooms fell by more than half between 2008 and 2020, from some 71,000 jobs to about 31,000.
Local and national donors have filled some of that gap. Emerson and other key philanthropists, including the Knight Foundation, have bankrolled outlets around the country directly as well as through the American Journalism Project, which was co-founded by Smith's partner at the Texas Tribune, John Thornton. (Thornton is also an investor in Semafor.)
The new generation of organizations employs journalists to do the worthy work of covering policy and holding politicians accountable. Without the commercial incentive to reach the masses, however, it hasn't always attracted readers in large numbers, or the particular power that accrues to news organizations with a big audience.
Smith, for his part, is the truest of believers: "There's no problem in this country that cannot be solved by more and better journalism," he said.

Notable
"It would be impossible to tick off all the extraordinary things the Tribune has done in the last decade-plus, but I'll call out a few," Smith wrote in January, announcing his plans to leave the Tribune this year. One highlight was the site's "wall-to-wall coverage of candidates, campaigns and elections at a time when politics and politicians have gotten nastier and more media-averse."
"Lawmakers should provide comprehensive funding for noncommercial news instead of wedding a sputtering business to a Silicon Valley attention engine that can't possibly foster the sort of journalism that is vital to civic health," Free Press's Timothy Carr wrote in Columbia Journalism Review.
I took a lot of heat for a column in 2021 arguing that policymakers and civic leaders should focus on supporting new non-profits, and let the chains die. Critics pointed out that the nonprofits lack scale, and the newspaper chains remain vital sources of local information.