The News
Former Brazilian president Luiz Inácio "Lula" da Silva defeated incumbent Jair Bolsonaro in a close runoff election Sunday.
Brazil's national election authority called the election in Lula's favor with nearly all of the vote counted.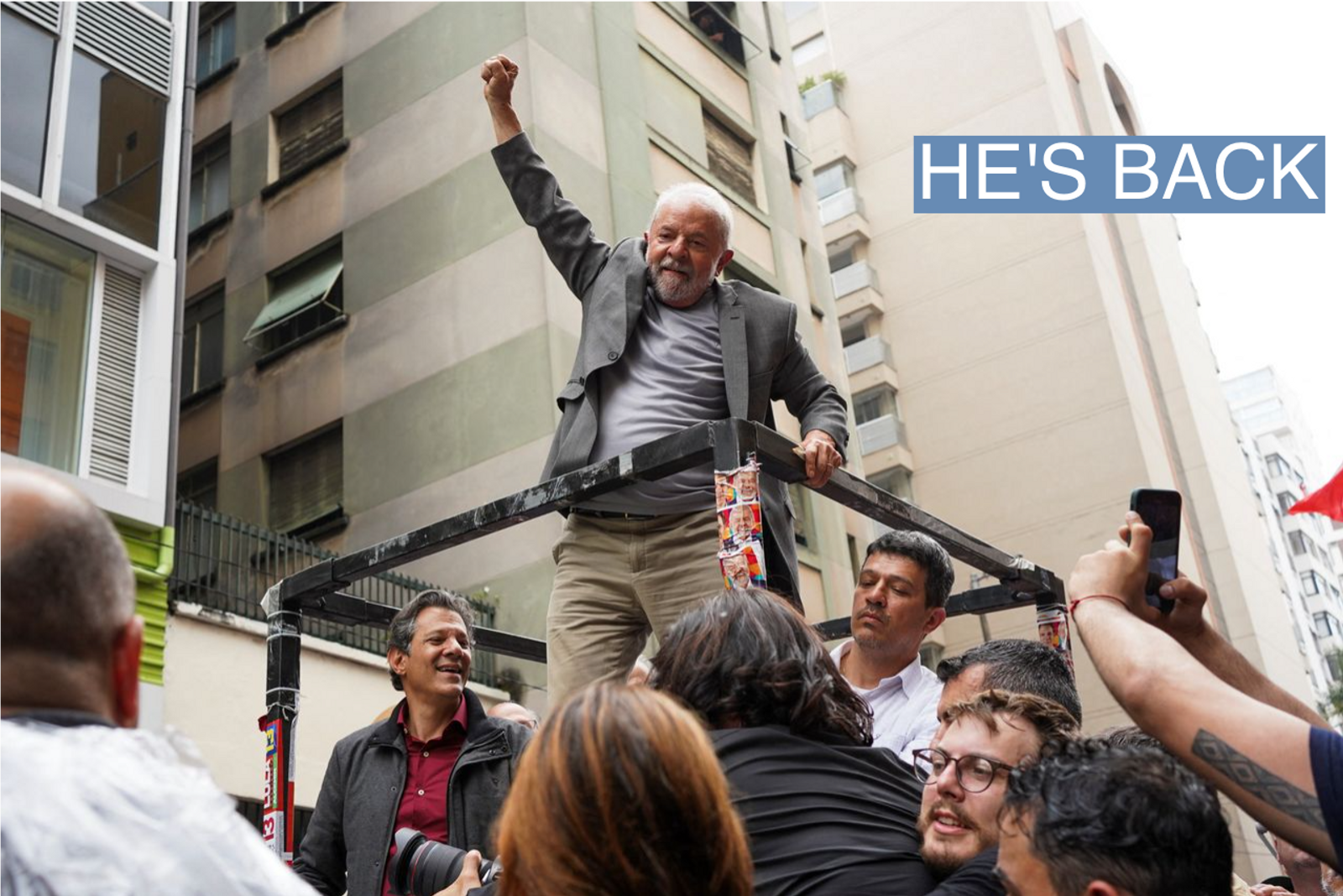 Know More
The election was widely seen as a test for the world's fourth-largest democracy, as Bolsonaro repeatedly questioned Brazil's electoral system during his campaign and vowed to reject the results if he lost, sparking concerns of political violence. The race mirrored a struggle playing out in other democracies where norms have been challenged by leaders with authoritarian tendencies.
Several world leaders, including those from the United States, Mexico, France, and Canada, quickly congratulated Lula on his victory. Roughly an hour after the race was called, Bolsonaro had not conceded.
Lula, a former union leader who led Brazil from 2003 to 2010, was cast as a savior of democracy in a country that was governed by a military dictatorship for over two decades until 1985. During his previous stint as president, Lula implemented programs aimed at combating poverty, supporting the country's working class, and protecting the Amazon from illegal deforestation.
The former president had been unable to run in 2018 because he was serving a 12-year jail term for corruption. The conviction was nullified over a year into his imprisonment after the Supreme Court said he was tried in a court that didn't have proper jurisdiction.
Ahead of the runoff, Bolsonaro cast doubt on the integrity of the country's election systems, without providing proof. He has accused Brazil's Supreme Federal Court, which has launched investigations into the president, of being biased and blocking his agenda. Last year he said he only saw three paths for his future: Being arrested, getting killed, or winning reelection. His lawyer told The Washington Post in September that Bolsonaro would take "all legal measures" to challenge a Lula victory.
First elected in 2018, Bolsonaro is part of a generation of nationalist leaders including Donald Trump and Narendra Modi. He opposes LGBTQ and abortion rights, and has scaled back environmental protections in the Amazon rainforest, allowing for more farming and mining.

The View From China
Lula is expected to more actively embrace China after years of aggressive rhetoric from Bolsonaro, Celso Amorim, an advisor to Lula, told Diálogo Chino, a publication focused on the China-Latin America relationship. Amorim, a former Brazilian foreign minister, told the outlet in August that the new government "will pick relations up where we left them" and welcome Chinese investments in solar energy.

Now What?
With Bolsonaro having set the stage to claim election fraud, critics have worried for months that he could reject the results and try to overturn the election in his favor.
Bolsonaro's lawyer told The Post that the defeated candidate's supporters would protest or strike if he were to lose.