The News
Russia has suspended its participation in a U.N.-brokered deal to transport grain through export corridors in Ukraine because of an attack on its ships in Crimea, the Russian ministry of Defense said, per a report by state-run media agency Tass.
The U.S. accused Russia of "weaponizing food" and worsening "already dire humanitarian crises and food insecurity."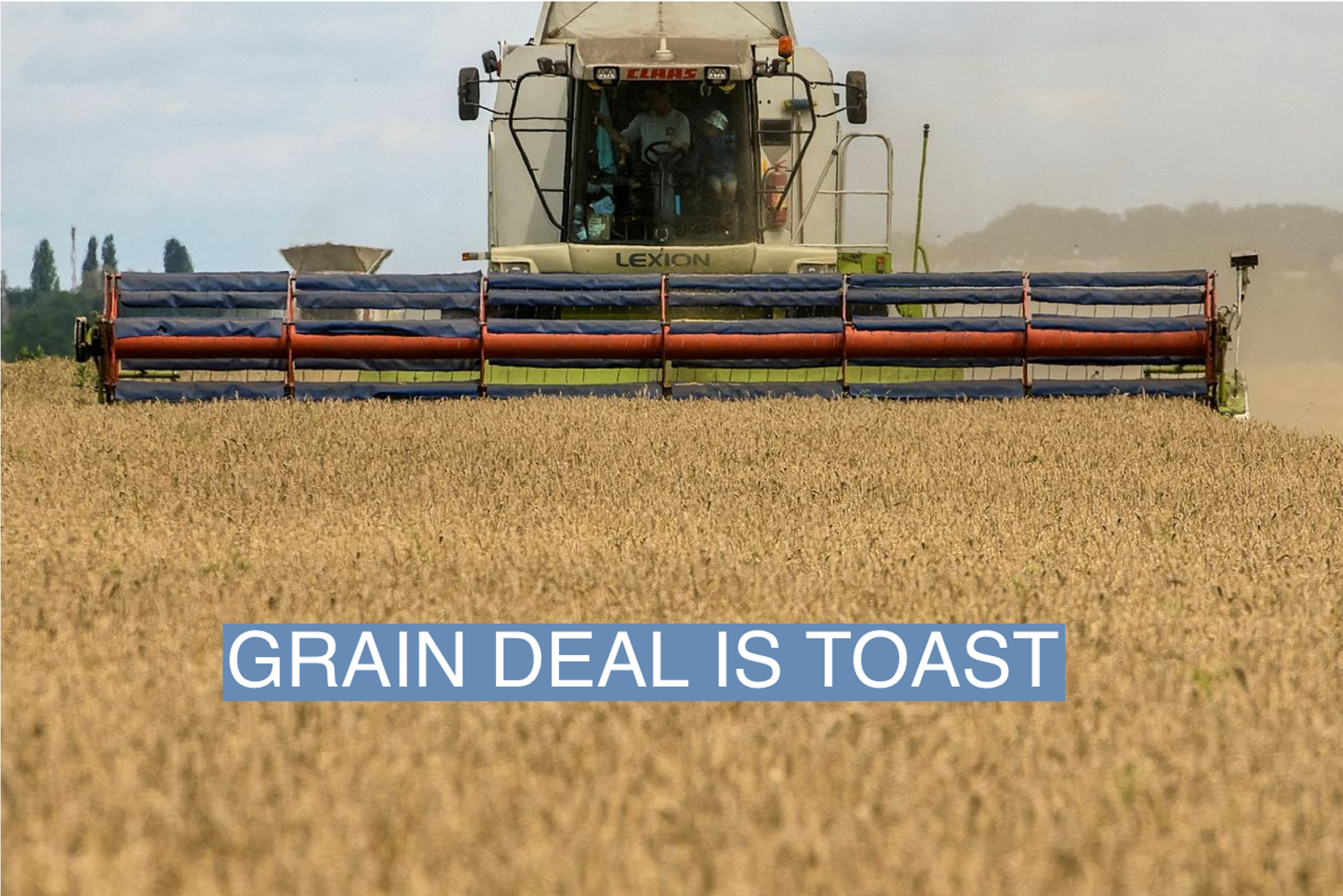 Know More
Russia's defense ministry, without offering evidence, accused the U.K. of helping Ukraine attack its ships in Sevastopol, the largest city in Crimea which was illegally annexed by Russia in 2014. Russia said that it had managed to repel most of the drones in the hours-long attack, but later claimed that one of its warships sustained "minor damage." A report in Tass quoted the defense ministry as saying that the targeted ships were involved in moving agricultural goods through the grain corridor.
"Taking into account... the terrorist act by the Kyiv regime with the participation of British experts against the ships of the Black Sea Fleet and civilian vessels involved in ensuring the security of the 'grain corridor,' the Russian side suspends participation in the implementation of agreements on the export of agricultural products from Ukrainian ports," the ministry said in a statement.
The agreement was reached in mid-July and allowed Ukraine to resume shipping grain through the Black Sea. The exports had halted following Russia's invasion of the country, and had worsened a global food crisis. Ukraine and Russia are responsible for roughly a third of the world's grain, with the war responsible for a hike in bread prices.
"Russia is again trying to use the war it started as a pretext for weaponizing food, directly impacting nations in need and global food prices, and exacerbating already dire humanitarian crises and food insecurity," U.S. National Security Council spokeswoman Adrienne Watson said in a statement Saturday.
Russia's defense ministry on Thursday also claimed that Britain was behind the September attacks on the Nord Stream pipelines. U.K.'s Ministry of Defence called it an "invented story" and slammed Russia for "peddling false claims of an epic scale."