The Scoop
Andreessen Horowitz has invested in Android founder Andy Rubin's new hardware startup, according to people familiar with the matter, the second time in recent months that the venture capital firm has bet on entrepreneurs after the men's careers seemed to have ended in scandal.
Andreessen Horowitz's co-founder, Marc Andreessen, sits on the board of the new company, the people said. It's named Simple Things, according to filings with the California Secretary of State.
The former Google executive, who was ousted after a human resources investigation found he had an inappropriate relationship with a subordinate, is now focusing on the internet of things, specifically in household safety and security products. The Information first reported that Rubin had formed the new company.
The news comes two months after Andreessen announced it was investing $350 million in Flow, the company started by WeWork co-founder Adam Neumann, who was ousted from the workspace startup amid a failed initial public offering. Andreessen Horowitz declined to comment for this article.

Reed's view
With the decision to fund Neumann and Rubin, Andreessen Horowitz is sending a clear message that it's willing to give founders a second chance.
That may be a good business decision. When it comes to the best startups, there's often intense competition between venture capital firms to get in on the deal. Andreessen has always portrayed itself as "founder friendly" and nothing sends that message louder and more clearly than backing controversial founders, as journalist Eric Newcomer pointed out after the $350 million Neumann funding was announced.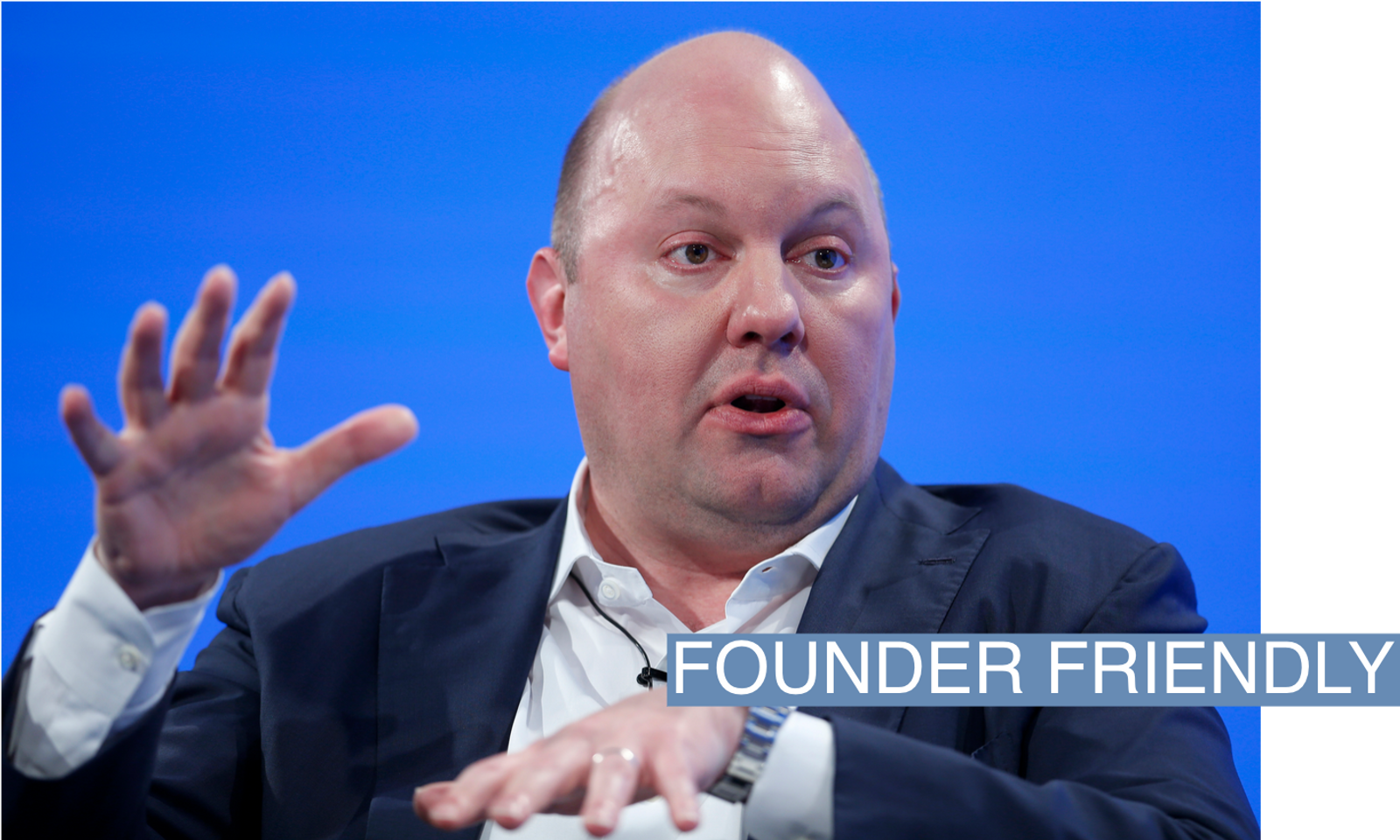 Venture capitalists have a bias toward investing in repeat entrepreneurs, in part because of what those founders learned along the way. Neumann and Rubin may have tarnished reputations, both for very different reasons, but there just aren't that many people who have created a company that reached a $47 billion valuation or an operating system used by more than 2.5 billion people.
Andreessen hasn't been dissuaded by the potential public relations fallout from its investment decisions, and may also relish that fight. Marc Andreesssen has been a vocal critic of what he sees as censorship of ideas and the mob mentality that sometimes crowds out honest debates on social media.
Five years ago, I broke the news in The Information that Rubin had left Google in the wake of sexual misconduct allegations. It had been brushed under the rug and kept secret for years.
When Rubin left Google, he received a lucrative payout and was able to raise money for his venture fund, Playground Global. Later, he founded Essential, a smartphone maker, to great fanfare.
When the real reason he left Google was revealed, he was forced out of Playground and Essential ultimately failed.
Rubin allegedly misused his position of power at Google in relationships with women at the company.  But he has never talked publicly in detail about his view on the incidents, though he told the New York Times in 2018 that the allegations were false. Rubin declined to comment for this article.
Silicon Valley and companies in general are increasingly grappling with what to do with people like Rubin, whether they should be permanently ostracized or rehabilitated. It's an especially charged issue amid the scrutiny of social media and more activist employees. Rubin's potential comeback could be a major indicator of how that will play out.

Room for Disagreement
Claire Stapleton, who helped organize the Google walkout after it was revealed that Rubin had received millions of dollars in severance from the company, said she saw Rubin's second chance as symbolic of structural problems within the tech industry.
She said Rubin is a "lens through which we can see how the tech industry actually works, how power and influence networks protect an anointed few and exploit and diminish everyone else."
While Rubin might be getting a "second chance," she pointed out that employees in tech whose careers were cut short after they complained of sexual harassment, or raised issues about discrimination, won't get second chances. Rubin is an "unaccountable king," she said.
An Andreessen Horowitz tagline is "It's time to build." Stapleton has one of her own. "It's time to burn it all down," she said.

Notable
Rubin's last startup, Essential, started out as something that sounded similar to the new one. Essential ended up making a smartphone, but the idea of an "operating system for everything" could still be the grand vision of the new venture.

Correction
The name of Andy Rubin's startup is Simple Things. A previous version of the story misstated the name.