The impact of Gaza's 'near-total' internet blackout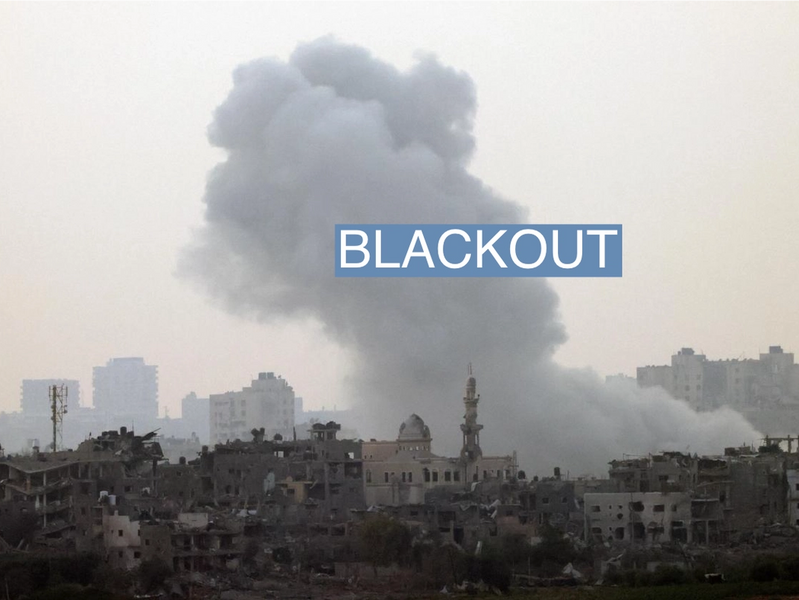 Gaza is experiencing a near-total internet blackout on Friday as Israel "severely increased" its bombardment of the besieged area and warned of expanding its ground operations overnight.
"Today's incident is the largest single disruption to internet connectivity we have observed in Gaza since the beginning of the conflict," Isik Mater of internet monitoring group NetBlocks told TechCrunch. "It will be experienced by many as a total or near-total internet blackout."
Netblocks confirmed Friday there was a collapse in connectivity in the Gaza Strip, impacting the last remaining major operator to supply service there. On Thursday, the agency said that NetStream, one of the last remaining internet providers in Gaza, had notified users that its service would end due to fuel supply shortages.
On X, journalists from Al Jazeera and the Washington Post said that they had lost all internet and cell service.
"By every metric of internet connectivity, things are in bad shape," Doug Madory, an internet analysis expert, told Tech Crunch on Friday. Even though there were some internet outages in the 2014 Gaza war and people were unable to access service due to infrastructure failures, most internet service providers used backup power to maintain their connections to the outside world, Madory said. Connectivity in Gaza had been almost at 90%, but has seen a continuous decline since Oct. 7 — the day of Hamas' attack on Israel — when it dropped to 20%, and then to 15% and below on Oct. 21, according to Amanda Meng, a researcher at the Georgia Institute of Technology.
Israel has full control over Gaza's internet infrastructure and supplies power to the enclave. The country has resisted providing technology upgrades to Palestinians, leaving mobile-internet providers to offer sluggish 2G capabilities, compared to 5G in neighboring Israel. Over the past few weeks of the conflict, Gaza has had lower levels of internet connectivity compared to Ukraine at the start of Russia's invasion, The Economist reports. Such disruptions have been closely monitored by the United Nations, as they can mask human-rights violations.
Humanitarian organizations are raising alarms about the outage's adverse impact on medical services in the already-vulnerable Gaza Strip. The World Health Organization's director-general said on Friday that they had lost touch with their staff in Gaza as well as with other health facilities, workers, and partners on the ground. "This siege makes me gravely concerned for their safety and the immediate health risks of vulnerable patients," Tedros Adhanom Ghebreyesus said on X.
The Palestine Red Crescent Society said on X that they had also lost all contact with their operations room and teams in Gaza, raising concerns about the organization's ability to provide emergency medical services, with residents unable to call the emergency number and hindering the arrival of ambulances.