The News
U.K. Foreign Secretary James Cleverly came under fire after saying Wednesday that LGBTQ soccer fans should "be respectful" and show "compromise" in Qatar, the 2022 World Cup host country where homosexuality is a crime.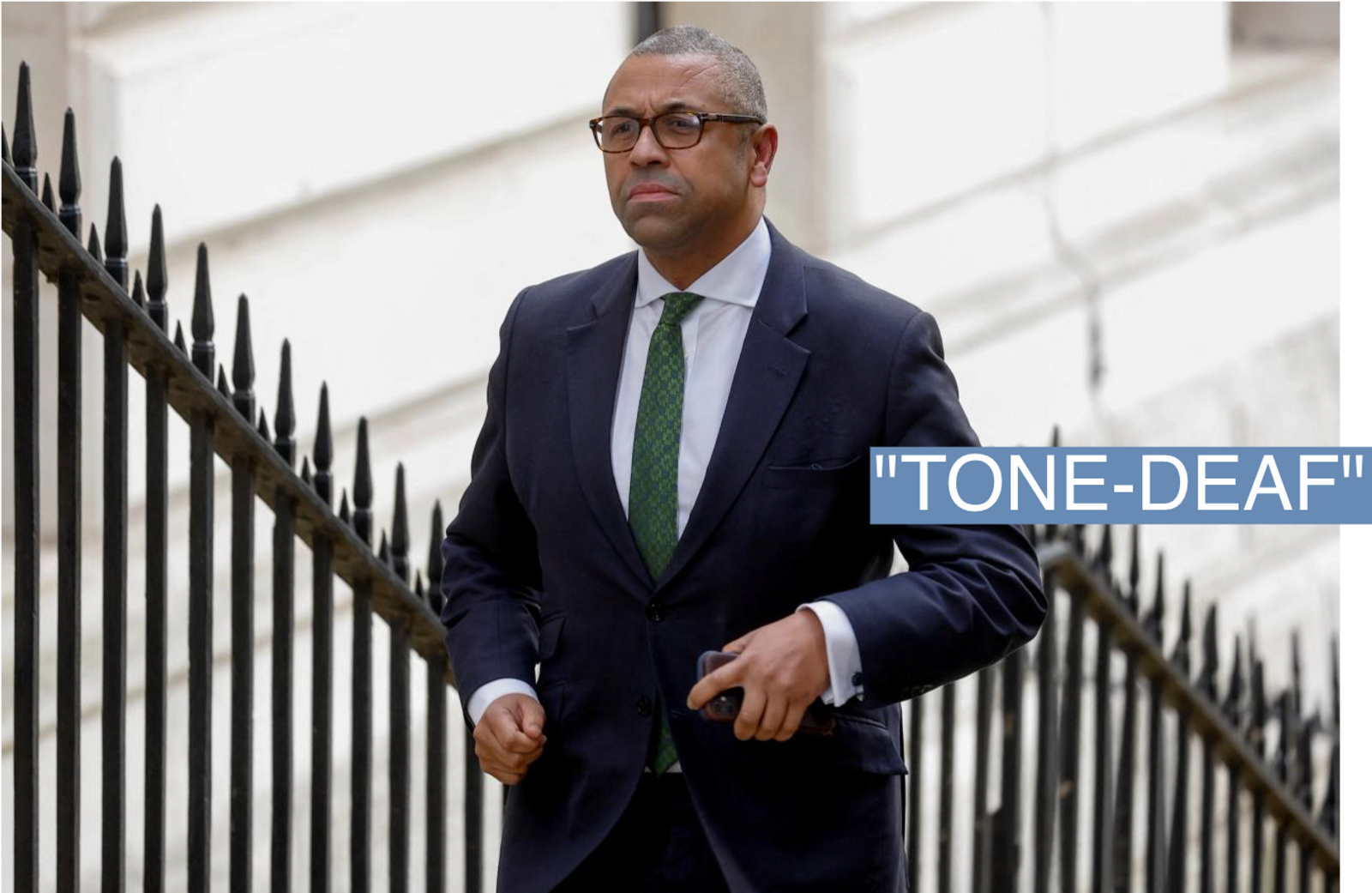 Know More
Cleverly told broadcaster LBC that Qatar was making some compromises as "an Islamic country with a very different set of cultural norms to our own."
Fans, he said, should "be respectful of the host nation."
"With a little bit of flex and compromise at both ends it can be a safe secure and exciting World Cup," he added.
The comments drew immediate backlash.
Sports broadcaster and former English soccer star Gary Lineker tweeted: "Whatever you do, don't do anything Gay. Is that the message?"
David Lammy, Cleverly's counterpart in the opposition party, called the remarks "tone-deaf and entirely inappropriate."
And a spokesperson for newly-appointed Prime Minister Rishi Sunak clarified that Qatar's policies "are not those of the UK government and not ones that we would endorse," The Telegraph reported.
Cleverly doubled down on his stance later on Wednesday, telling Sky News, "I think it's important, when you're a visitor to a country, that you respect the culture of your host nation."
Ahead of the World Cup, which begins Nov. 20, human rights groups have criticized Qatar over its anti-LGBTQ laws. Human Rights Watch said this week that Qatari forces have "arbitrarily arrested" LGBTQ people and subjected them to poor treatment in detention.

The View From Australia
The Australia men's national soccer team — also known as the Socceroos — released a video this week with 16 players calling out Qatar's human rights record and saying more reforms are needed, including on LGBTQ rights.
"In Qatar people are not free to love the person that they choose," one player says in the video.
Pride Football Australia, a group promoting LGBTQ communities in Australian soccer, responded by saying: "The first nation to speak out. But hopefully not the last."