The News
Tesla is the subject of a U.S. criminal investigation over its self-driving technology, Reuters reported Wednesday.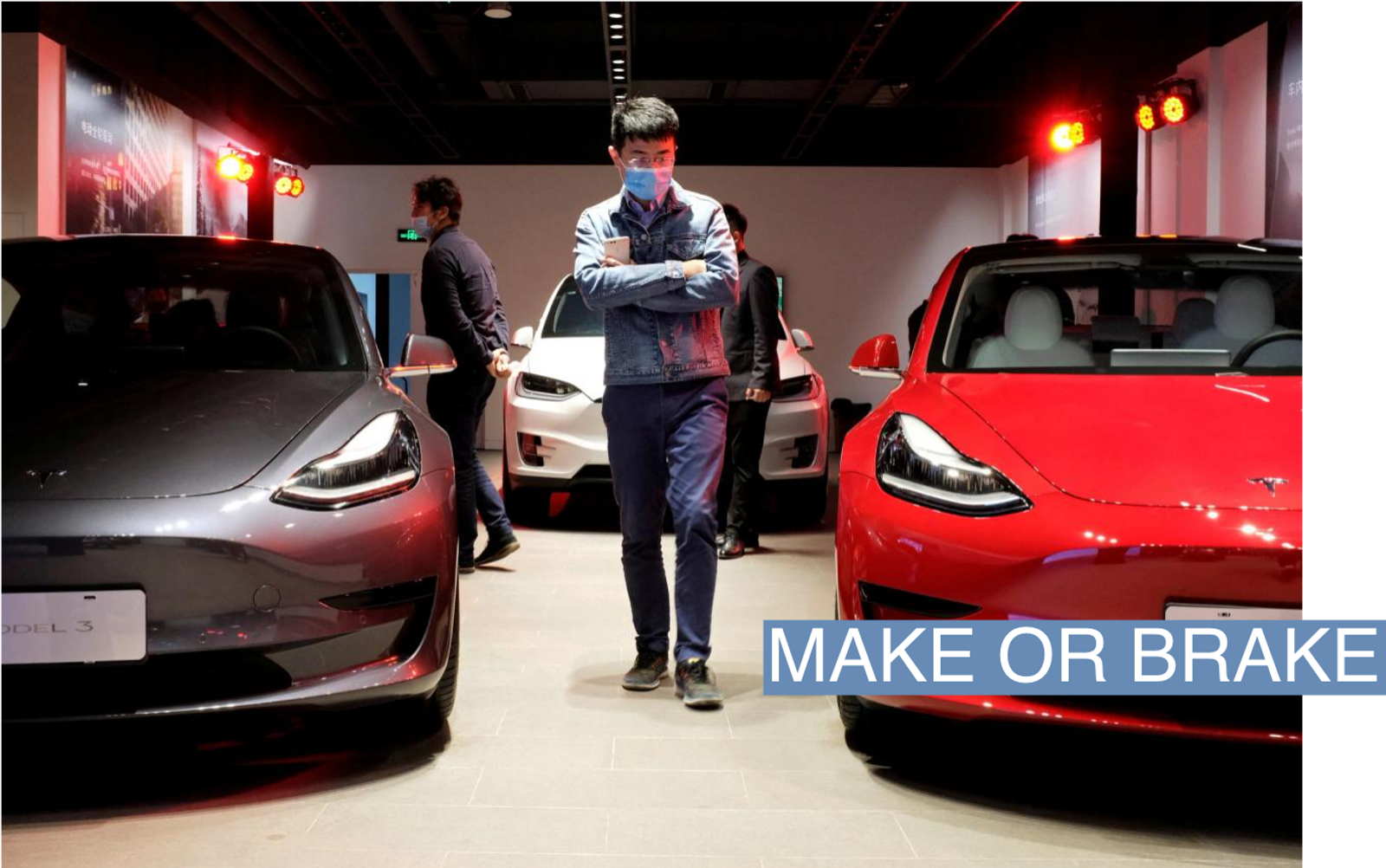 Know More
The U.S. Department of Justice launched the probe last year, Reuters reported, following crashes involving Tesla's self-driving system, Autopilot, in its electric vehicles. Some of the crashes have been fatal.
Tesla's website states that Autopilot "enables your car to steer, accelerate and brake automatically within its lane." But it notes that the current features "require active driver supervision and do not make the vehicle autonomous."
Neither Tesla nor the DOJ immediately commented on the Reuters report.
Telsa CEO Elon Musk said on an earnings call last week that the company hopes to roll out a fully self-driving system, but it won't gain regulatory approval this year.
The National Highway Traffic Safety Administration upgraded its own investigation into Tesla earlier this year, in an effort to probe whether the Autopilot technology is safe for consumers.
Tesla was previously the subject of a DOJ criminal probe in 2018 after Musk tweeted that he was thinking about taking Tesla private and had secured funding to do so, causing market disruption. He also settled with with the SEC on related civil charges.