The Scoop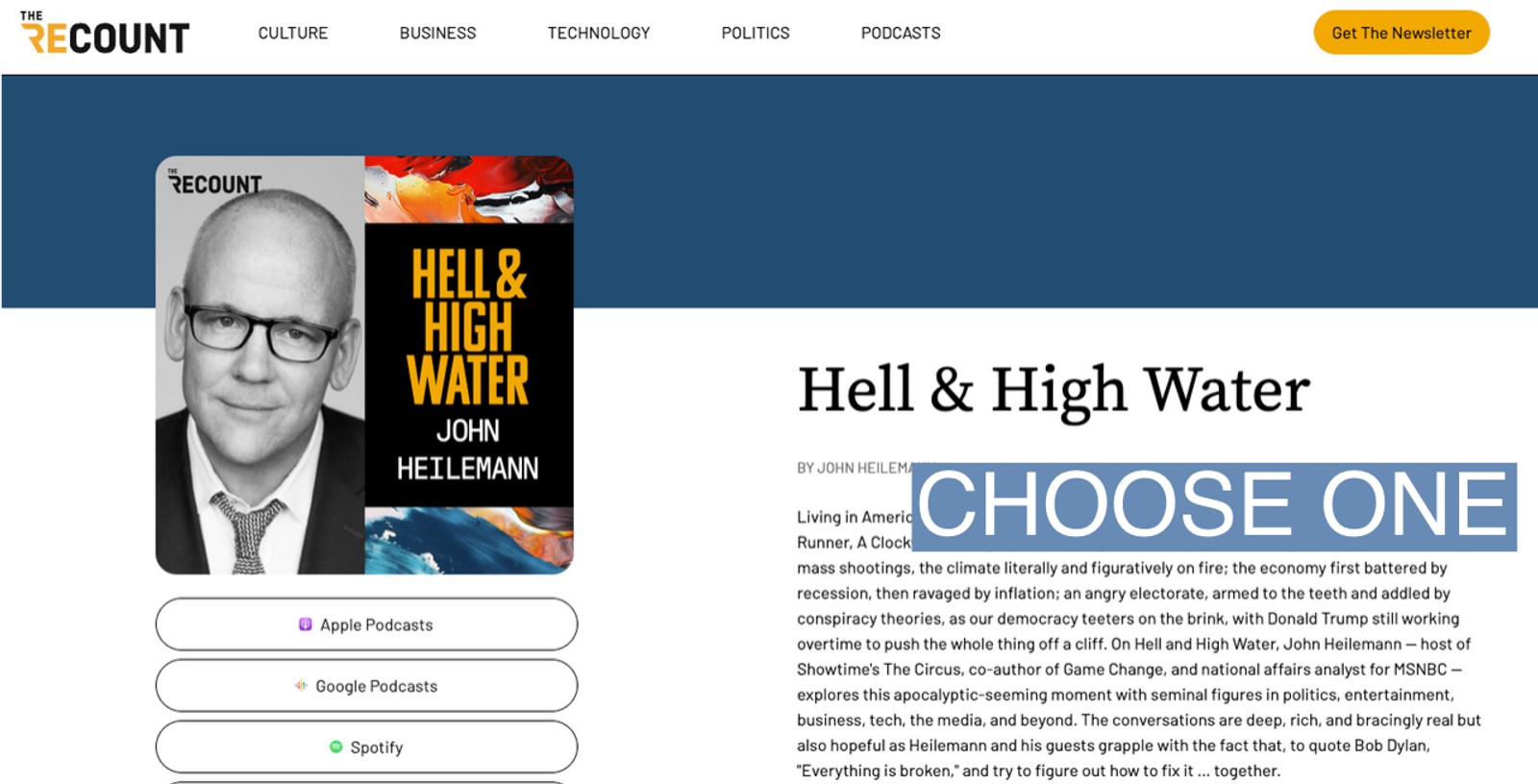 When he launched The Recount in 2019, co-founder and prominent on-air pundit John Heilemann mused that the organization could be "what ESPN was to sports in the age of cable."
Reality hasn't been as kind. The left-leaning media company, best known for clipping viral political videos, announced layoffs earlier this week. But the cuts are only the latest public sign of deeper financial struggles for the company: According to two people familiar with the numbers, the Recount has burned through well over $22 million of the $31 million that it publicly announced that it had raised in two fundraising rounds. Multiple people with direct knowledge also told Semafor that when approached by its founders for additional investment earlier this year, several balked at forking over additional money.
The company has slimmed down significantly over the past year, shuttering all but one of its podcasts, and abruptly canceling a brief partnership with Twitch. According to multiple people familiar with its plans, the planned launch of Recount TV, an over-the-top streaming service that would've had a 24-hour stream of Recount content, is essentially dead.
Co-founder John Battelle has been fairly open with his staff over the past two years about its precarious financial situation. Before the last round was announced in May 2021, he candidly informed staff that the business was on unstable financial ground and could be shuttered if it didn't raise additional money. A spokesperson for the company declined to comment.

Max's view
The Recount is in a tough place at a tough moment. Bleak economic forecasts have made potential investors skittish at exactly the time when the company clearly needs additional funding.
Still, spooked financiers can't be blamed for all of the Recount's woes. Previous rounds of investment have resulted in slick, well-produced videos and podcasts with recognizable hosts. But since launching in 2019, the company has regularly pivoted between editorial strategies, from making cable news, to building a future streaming network, to clipping videos for Twitter, to podcasts. With the exception of the viral videos, few of the strategies have seemed to work.