The author
Veronika Melkozerova is the Executive Editor of The New Voice of Ukraine. She can be found at @NikaMelkozerova.

The micro-column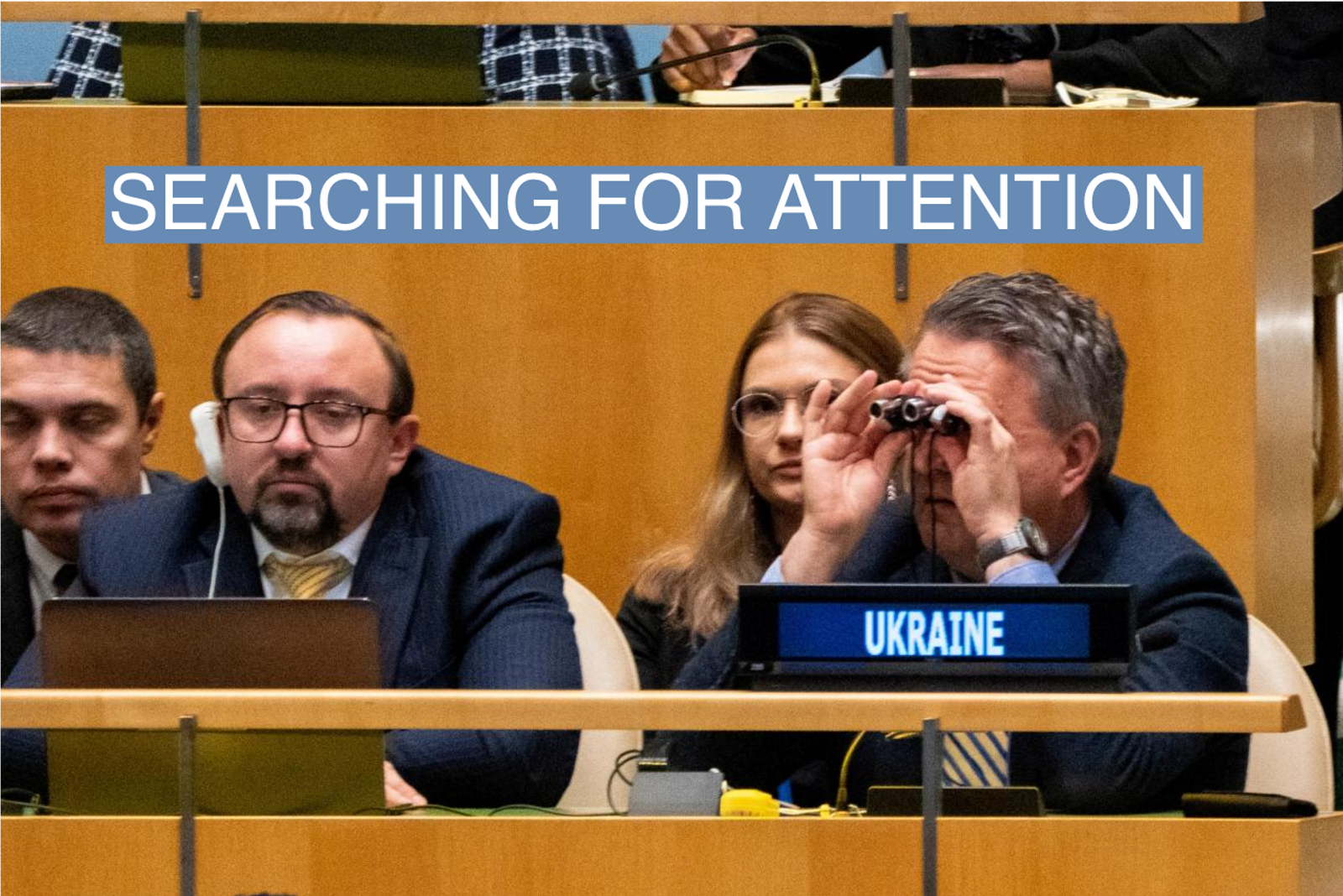 For the past few weeks, I have been in New York City on a U.N. reporting fellowship, competing with colleagues from other countries. We are each appealing to the world about why our plight is the worst. At every news briefing, we use the U.N. platform to remind the world of our country's difficulties, to try and reach potentially millions of people, and inform them of the horrors we know are happening back home.
During the U.N. General Assembly, journalists from the Middle East and parts of Africa were sympathetic to Ukraine's plight but told me point-blank that their countries were getting less attention because of us. We also have wars, we are also suffering, more than one of them told me. "I don't blame Ukraine," one Afghan journalist said. "I just wonder why Western world leaders can't pay the same amount of attention to each of our tragedies." As she spoke, her eyes welled up, a feeling I know all too well.
Every so often, the U.N. Secretary-General comes to talk to us. At the most recent briefing, he began by talking about Ethiopia's civil war. I asked him why journalists from poorer countries had to compete for the U.N.'s attention. He told me that Western officials must pay more attention to the litany of crises facing the world, that of course Ukraine was one, but Ethiopia was another. Then he gave me a polite smile, and moved on to another event.