The News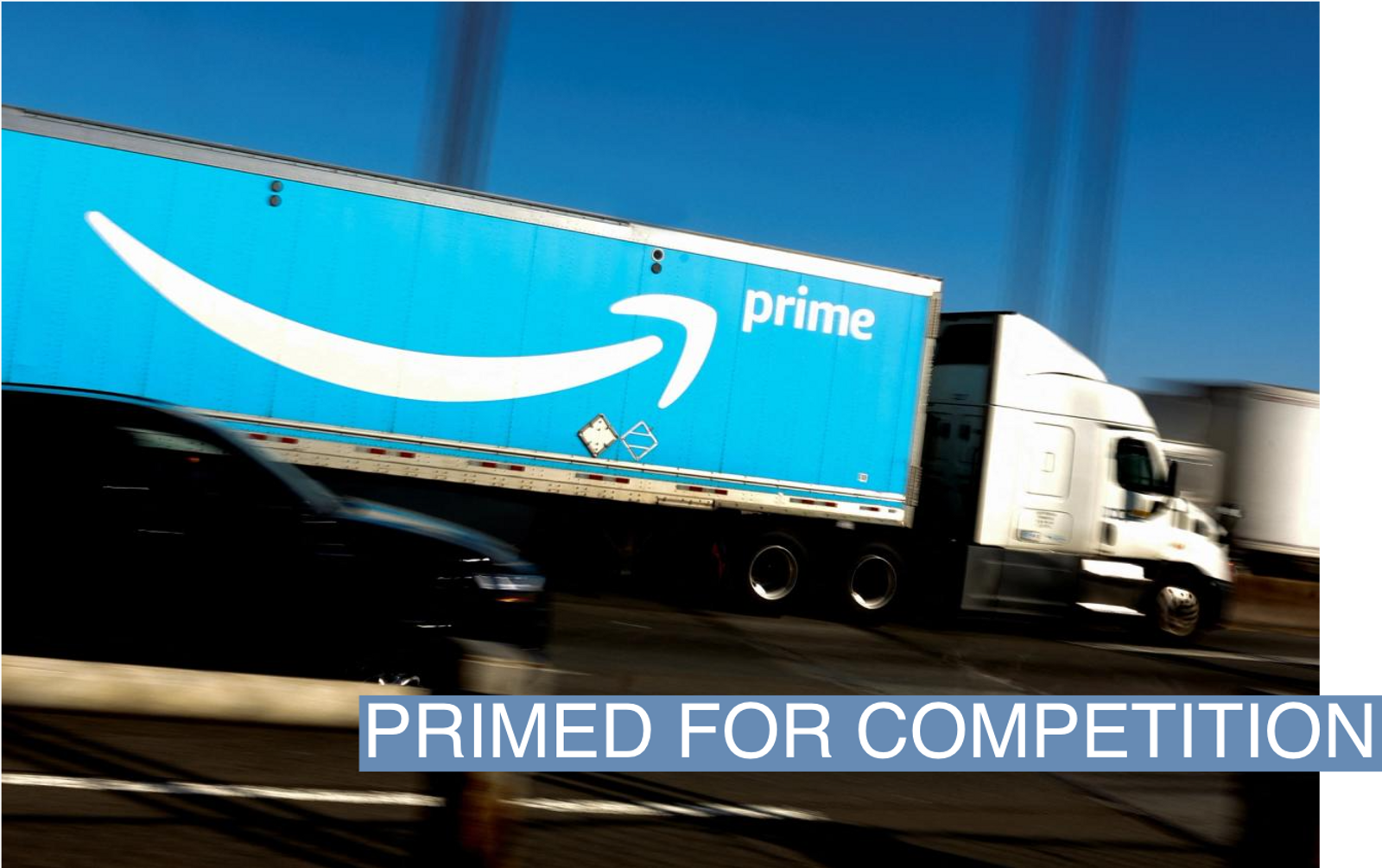 Amazon's decision to ban many Chinese sellers for buying fake reviews and other alleged shadiness may be backfiring, as a new wave of Chinese e-commerce apps wade into its turf. One of the newest entrants, Temu, even briefly became the most popular shopping app in the U.S. last week, according to the mobile analytics firm Sensor Tower.
Amazon still dominates the American e-commerce market, and is expected to report at least $125 billion in net sales in the third quarter later this week. But it's also facing a series of headwinds. The company recently scaled back the number of warehouses it planned to build amid slowing sales growth, and was sued last month in California over what regulators allege are anticompetitive practices.
Chinese e-commerce firms have identified another potential weak spot: Amazon's relations with third-party sellers, especially those from the People's Republic. For years, merchants from China happily sold millions of cheap products on Amazon's marketplace, often at high margins. But their relationship with the tech giant soured in 2021, when Amazon banned thousands of them for allegedly using fabricated customer ratings and violating other rules.
The crackdown sent shockwaves through China's community of Amazon merchants, many of whom were already fed up with what they said were the tech giant's high fees and confusing policies. Some of them are now turning to homegrown e-commerce platforms that may better understand their needs, like Shein and Temu, the latter of which launched globally in September and is now in third place in Sensor Tower's U.S. ranking of shopping apps on iOS.
In China, the government has been encouraging more companies to sell their products to overseas consumers directly, instead of through an intermediary like Amazon. It has set up hundreds of "cross-border" e-commerce zones where export taxes and other fees are lower. Shenzhen officials announced last year that the city would award up to 3 million renminbi ($417,000) to qualified businesses that set up their own independent online shopping sites.
"In the future, Chinese foreign trade enterprises should avoid reliance on Amazon," a researcher from China's Ministry of Commerce wrote in a March op-ed.
Amazon did not respond to a request for comment.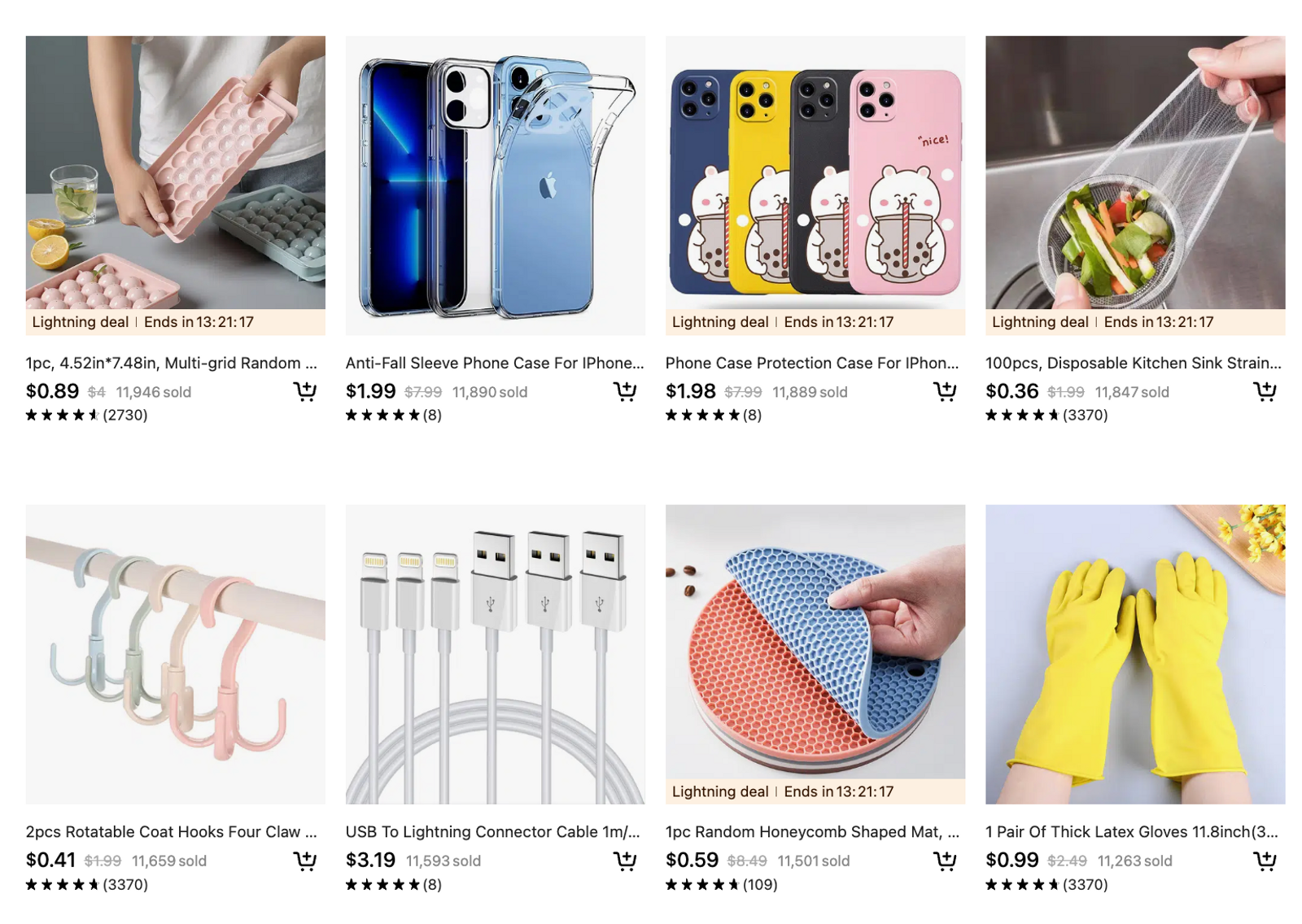 Temu is owned by Pinduoduo, an e-commerce app that has over 700 million users in China and is known for selling stuff at eye-poppingly low prices. The company has said it wants to use Temu as a vehicle to "connect 10,000 manufacturers to global markets and support the creation of 100 international brands."
For now, Temu mostly offers cheap clothes, accessories, and household products, like $3.99 slippers and $1.98 phone cases, which might be especially appealing as the U.S. economy grapples with decades-high inflation. A Semafor analysis found that at least four electronics brands on Temu were also selling goods on Amazon, including Lenovo.
The company isn't alone. Shein, an online fast-fashion retailer that's also from China, has begun selling products made by Aukey, one of the biggest brands that was banned from Amazon's marketplace last year. Its website currently lists Aukey earbuds for $14.99, among other goods from the company.
Walmart has also previously courted sellers that were banned by Amazon. One risk e-commerce sites could face is that if the merchants continue manipulating reviews, they may attract scrutiny from regulators like the Federal Trade Commission. Temu did not respond to requests for comment.
"As an e-retailer, we understand the role product reviews and testimonials play in the customer buying process, which is why we work to ensure the customer product reviews featured on our site are authentic, verified and compliant with our internal protocols," a spokesperson for Shein said in a statement.

Louise's view
Many of China's domestic tech giants have tried to expand abroad, but so far, Shein and TikTok are the only ones that have built large audiences in the U.S. Alibaba, for example, still generates just a small fraction of its revenue from foreign e-commerce, over ten years after it launched the international shopping site AliExpress.
Pinduoduo could wind up being the third Chinese tech giant to go big in America, but not if it doesn't start using more sophisticated strategies to market Temu. Like Shein, it's relying on partnerships with TikTok influencers to expand its user base, who show off products from the app in short videos.
But its most successful growth tactic appears to be paying people small sums of cash when they convince their friends and family to download the Temu app, according to social media posts reviewed by Semafor. It's not clear whether those new users will actually stick around, let alone choose to place orders.

Room for Disagreement
Juozas Kaziukėnas, founder of the e-commerce-intelligence firm Marketplace Pulse, argued it won't be easy for Temu or other Chinese platforms to lure a large cohort of sellers away from Amazon, even if they're offering a better deal. Amazon's marketplace is simply too dominant, particularly in the U.S.
"When a seller makes the decision about where to sell or where not to sell, a lot of that is based on how big the opportunity is," Kaziukėnas explained.
He also noted that as they grow more popular, shopping sites like Shein and Temu may end up facing difficult questions from U.S. lawmakers about their Chinese ownership, a problem that TikTok has been grappling with for years.

The View From Mexico
Shein and Temu are undoubtedly facing an uphill battle against Amazon in the U.S. But in other countries where the e-commerce market has yet to be cornered by a single player, there may be more opportunities for them to grow quickly. In Mexico, Shein has become a sensation, to the point where entrepreneurs in some cities have begun opening unauthorized Shein boutiques. The company's official Mexican Instagram account has over 4.3 million followers, more than twice that of its U.S. account.
But Shein's rise in Mexico shouldn't be seen as a positive development, said Paola Quintero, an independent fashion designer based in Mexico City. She and others in the country's fashion sector have spent years trying to promote local artists and brands, Quintero explained, and were delighted when they began receiving more attention internationally in recent years.
"With the arrival of Shein, we've seen a retreat back to consuming fast-fashion," said Quintero. "The cheapest fast-fashion that's ever been available here in Mexico."

Notable
Pinduoduo's user base in China skews toward older people living outside major cities. One such customer posed for a New York Times photographer in 2018 surrounded by items he bought on the e-commerce site, ranging from an inflatable paddle boat to a motorized toy car for his daughter.
Expanding Temu is an important priority internally at Pinduoduo, the Chinese business and tech news site LatePost reported. Sources told the publication that it chose the U.S. as Temu's first overseas market because of its high consumption rate.
Temu's offerings are similar to the products sold in dollar stores, which have become widely popular across the U.S. 75% of the population lives within 5 miles of a Dollar General location, according to Consumer Reports.