What the Meta mental health lawsuit is about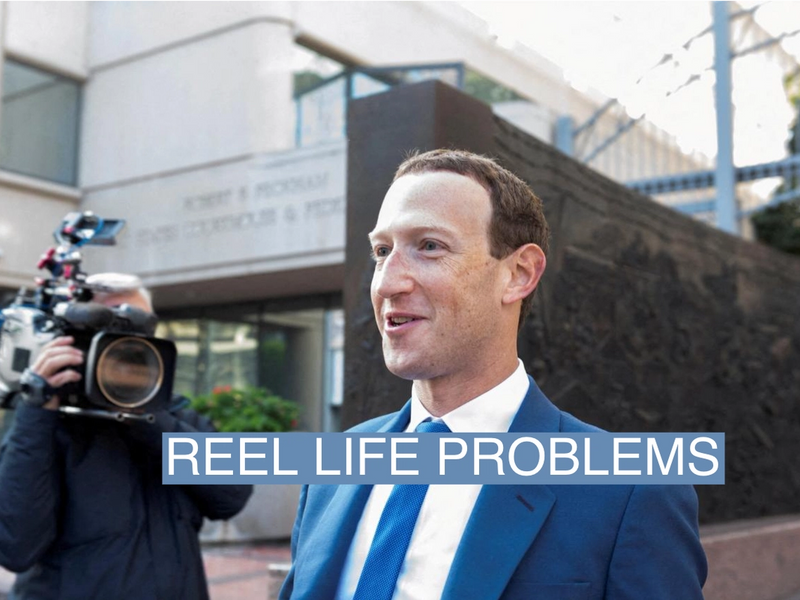 Meta is being sued by 41 states and D.C. in two separate lawsuits accusing the tech giant of using addictive features to hook children onto Facebook and Instagram and exploit their data.
"Meta has harnessed powerful and unprecedented technologies to entice, engage, and ultimately ensnare youth and teens," one of the lawsuits read. "Its motive is profit."
The tech giant said it was "disappointed" by the states' accusations and said its platforms use over 30 tools to support a safer environment for teenagers.
It's difficult to see how a lawsuit about algorithms, likes, and augmented reality filters can "withstand a First Amendment challenge," argues Casey Newton of the Platformer Substack. Several complaints in the lawsuit are about Meta sending numerous push notifications, which in itself, is not illegal. Instead, Newton believes that Meta and other big tech should conduct more research on how social media can augment mental health harms and use that data to address those challenges. The lawsuit at hand cannot "address a society-wide mental health crisis at the level of app design," Newton says.
Experts agree there is a rising youth mental health crisis, but they stress the causes are complex and can't be attributed to a single phenomenon. Currently, most of the data that supports claims about social media's negative impact on teenagers comes from Meta itself, including internal documents obtained by the Wall Street Journal that showed Meta knew Instagram was particularly toxic for teen girls but publicly presented the app as benign. This internal evidence is what has sparked much of the government backlash against Meta, despite more studies needed to reaffirm many of the states' accusations, writes Mother Jones.
Many in China are praising the lawsuit, saying the U.S. is finally addressing the youth crisis Beijing has been tackling for months now. Chinese tech bloggers have compared the allegations in the lawsuits to new proposals from China's internet regulators that aim to ban minors from accessing the internet on their smartphones during certain hours of the day. "China also attaches great importance to the network protection of minors, and we are accelerating the formation of a systematic and complete governance system," wrote one journalist for the news site 21st Century Business Report.