UN calls for immediate ceasefire in Gaza as global divisions over Israel-Hamas war grow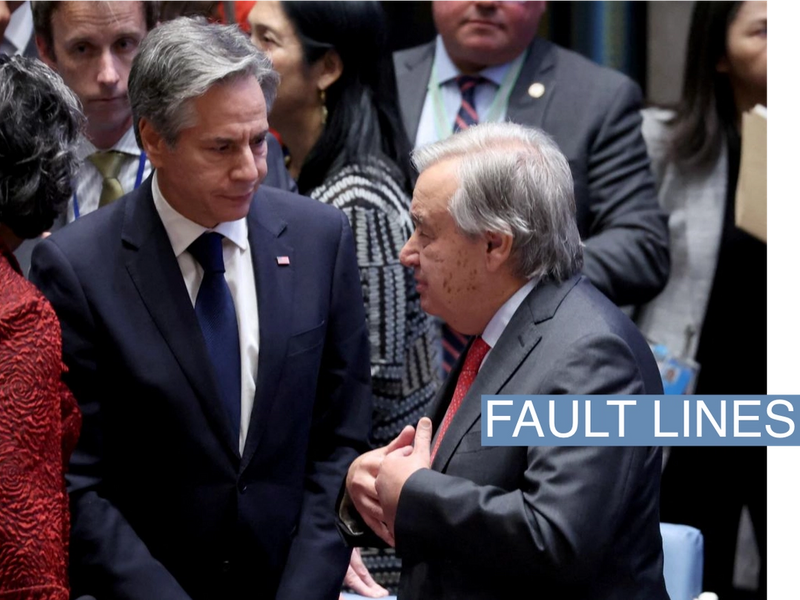 United Nations Secretary-General Antonio Guterres called for an immediate ceasefire in Gaza amid ongoing bombardment of the territory after Hamas' Oct. 7 attack on Israel.
"It is important to also recognize the attacks by Hamas did not happen in a vacuum," Guterres said, speaking at the Security Council on Tuesday, adding that Palestinians are currently facing collective punishment for Hamas' attack.
His comments have angered Israeli officials, who have called for Guterres to resign, and exposed the growing global differences over the Israel-Hamas war: The U.S. has called for a "humanitarian pause" to allow aid into Gaza, rather than a ceasefire, which has been backed by Arab states and Russia.
Russia and the U.S. have put forward dueling plans at the United Nations to address the growing humanitarian crisis in Gaza. On Tuesday U.S. Secretary of State Antony Blinken called for a "humanitarian pause," while Russian officials have asked for an outright ceasefire. The Russian plan is supported by Arab nations neighboring Israel, including Egypt, currently the sole entry point for aid entering the enclave. Last week the U.S. vetoed a Brazil-drafted resolution for humanitarian pauses, arguing that it needed time to help broker the release of hostages held by Hamas.
Calls for a ceasefire have proliferated in Arab media, as Israel's bombardment of the Gaza Strip has severely disrupted the enclave's ability to offer health care services, clean water, or food. Western nations' refusal to call outright for a ceasefire has "given a green light to Israel's agenda of collective punishment," international law and international relations scholar Richard Falk wrote in the Middle East Eye, adding that punishment "might itself be grotesque cover for the regime's end goal of massive dispossession and ethnic cleansing of the Palestinian people."