The News
King Charles III officially appointed Rishi Sunak, among the richest people in the U.K., as prime minister on Tuesday — marking the first time the country has had a head of government who is worth more than the monarch.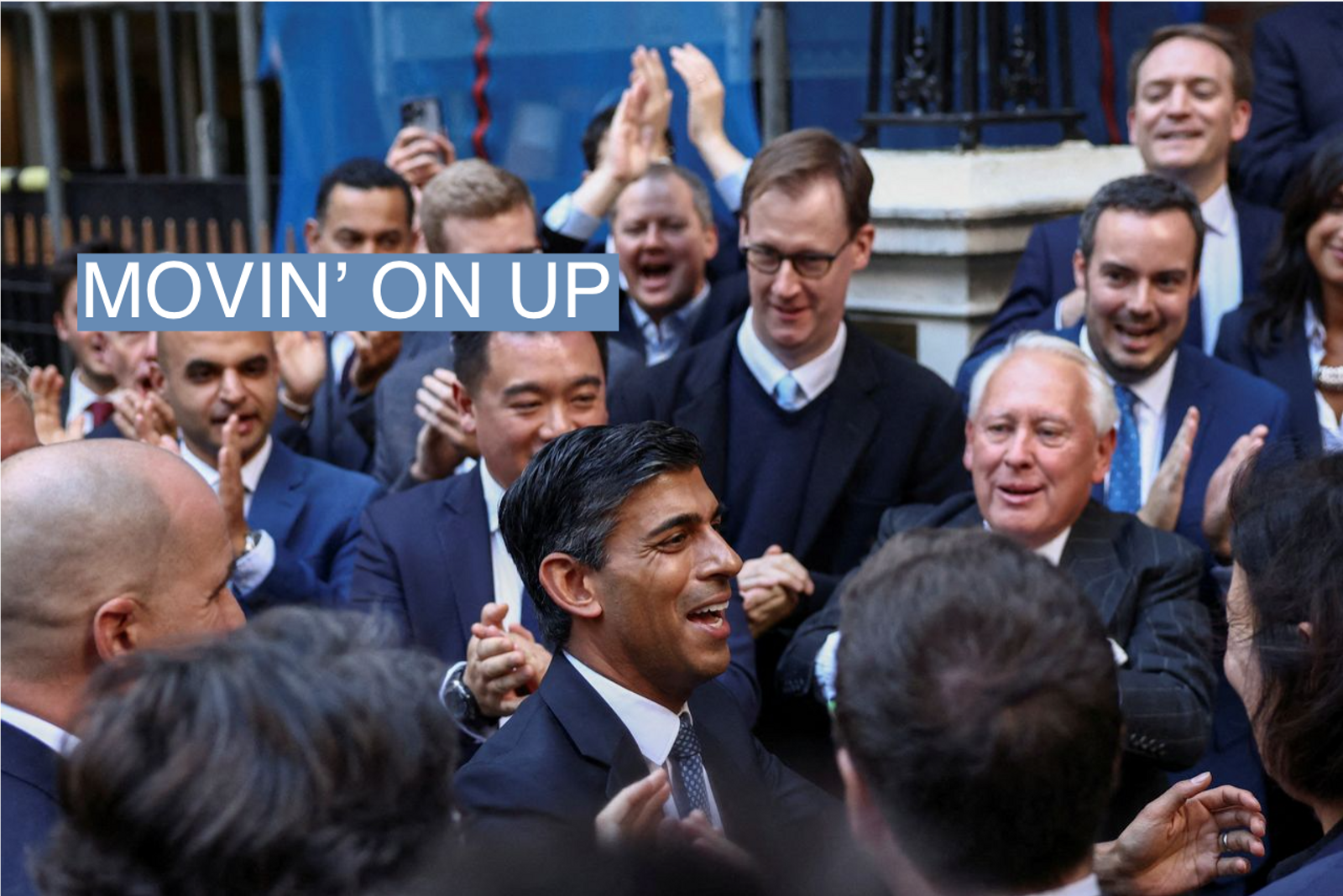 Know More
Sunak was educated at Oxford and Stanford, where he met his wife Akshata Murty, heiress to one of India's largest software companies, Infosys. The two have a total net worth of roughly $830 million — more than double the amount of King Charles and the Queen Consort combined (nearly $400 million), according to the Guardian.
The couple are among the only people in British politics to appear on The Sunday Times' list of the richest people in the U.K., where they are currently ranked at 222nd place. The two reportedly have four homes, according to the Daily Beast, including a five-bedroom house in west London and a penthouse in Santa Monica worth $6 million.
Though much of the couple's wealth comes from Murty's 0.9% stake in her billionaire father's company, Sunak, too, made millions working in investment banking and hedge funds, including one he started on his own, before pivoting to politics.
Some of Sunak's supporters see his wealth as an extension of his economic competence.
At the height of the COVID-19 pandemic, the 42-year-old former chancellor was praised for his handling of the country's pandemic spending. In his initial run for prime minister this summer, he criticized his then-opponent Liz Truss for proposing policies based on "fantasy" economics — which ultimately resulted in her political demise.
Although Sunak may appear to have the economic experience and the confidence of his party to lead Britain out of its cost-of-living crisis, his wealth has often attracted criticism.
In a controversial clip from a 2001 BBC documentary that resurfaced this summer, Sunak claimed that he had no "working class friends." Political commentators told The Washington Post that Sunak was recently seen as being "out of touch" in a discussion about rising food prices.
In March, Sunak was mocked after a photo-op of him buying a can of Coke from a store went embarrassingly wrong.
While many in the U.K. acknowledged the historical significance of Britain's first South Asian prime minister, others argued that as a person of privilege his rise to power was the "exact opposite of social mobility and meritocracy."
British royal commentator Richard Fitzwilliams told Semafor that Sunak's wealth should be of little importance to his new role. "After so much political chaos, and with King Charles ruling after the Queen's truly remarkable reign, it's not his wealth but competence that is the only thing that matters," he said.