The News
China's richest tycoons lost nearly $13 billion in one day, Bloomberg's Billionaire Index reported, as markets tumbled following Xi Jinping's securement of a third term as general secretary of the Chinese Communist Party.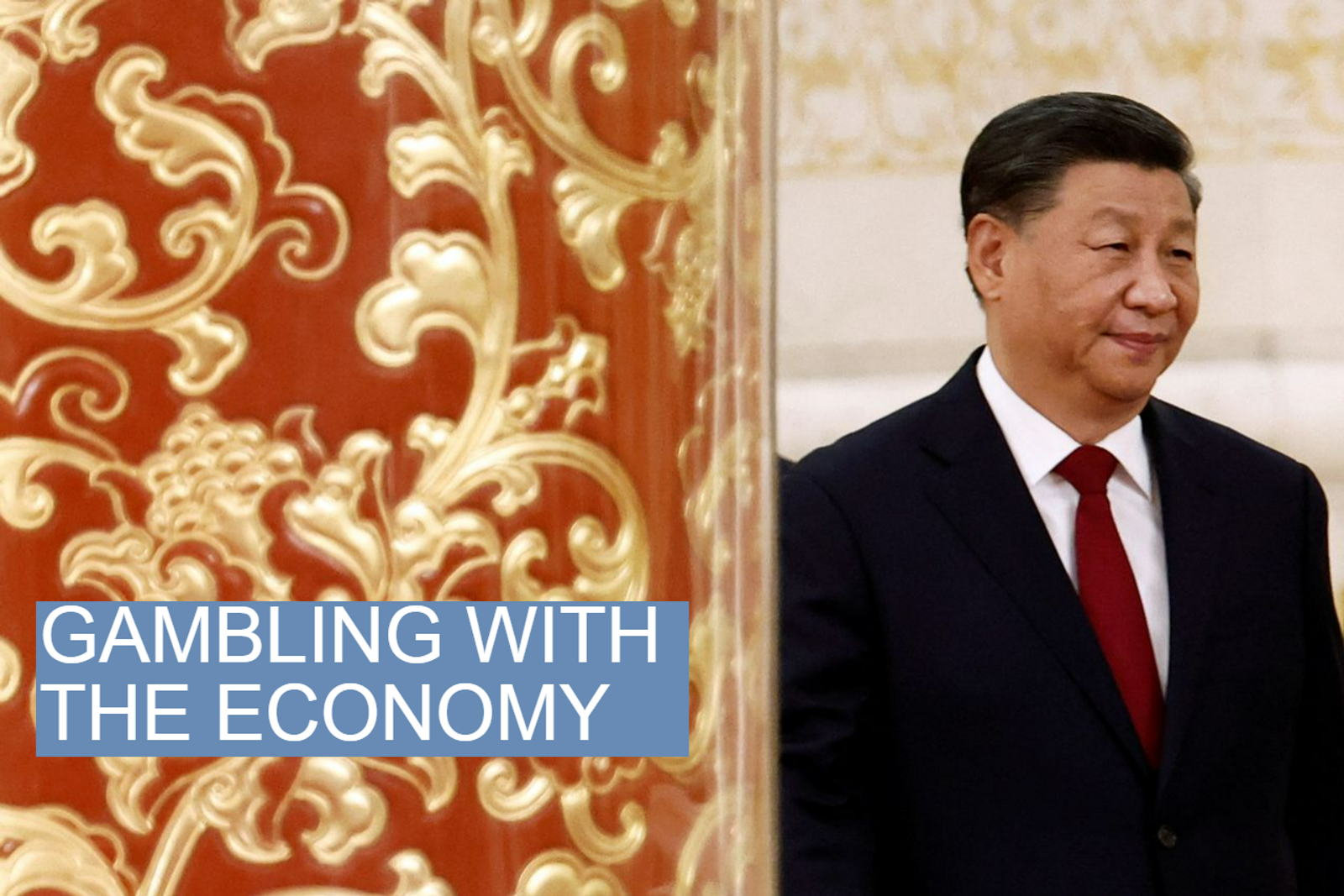 Know More
The founder of the agriculture e-commerce company Pinduoduo, Colin Huang, was one of the hardest hit during the market dive, with his net worth dropping by $5.1 billion, according to Bloomberg. Multimedia company Tencent's Pony Ma lost $2.5 billion, Alibaba's Jack Ma lost $1.2 billion, and JD.com's Richard Liu lost $1.3 billion.
Xi's appointment worried investors that his authoritarian policies could hinder prospects of the country's economic recovery out of the COVID-19 pandemic, sparking massive sell-offs of shares. While China's economy did increase this year, it failed to reach Beijing's set target of 5.5% year-to-year growth.
In Hong Kong, stocks plunged to a 14-year low on Monday, and the Nasdaq Golden Dragon China Index — which tracks major Chinese companies traded on U.S. exchange — fell by 14%.
COVID lockdowns have put pressure on the share prices of Chinese companies since 2021, but their value has also been under threat by Beijing's push for "common prosperity" — a regulatory crackdown on the assets of billionaires under the notion that they must share their wealth with the poor.

Now What?
Investors are now looking at two key meetings that will determine the future of China's economy: The Party's Politburo meeting with its new appointees, and the Central Economic Work Conference. Analysts are hoping that Party officials will agree upon much-needed stimulus packages that will prevent future losses.

Notable
In recent years, China's elite have worried about Xi's tightening grip on public affairs and the possibility of an explicit wealth tax, the Financial Times reports. Many have already set up "escape plans" to places like Singapore where they can store their assets and potentially relocate, though many still fear for their personal safety once they leave China.