Nigeria to receive 500 solar mini-grids in renewable energy push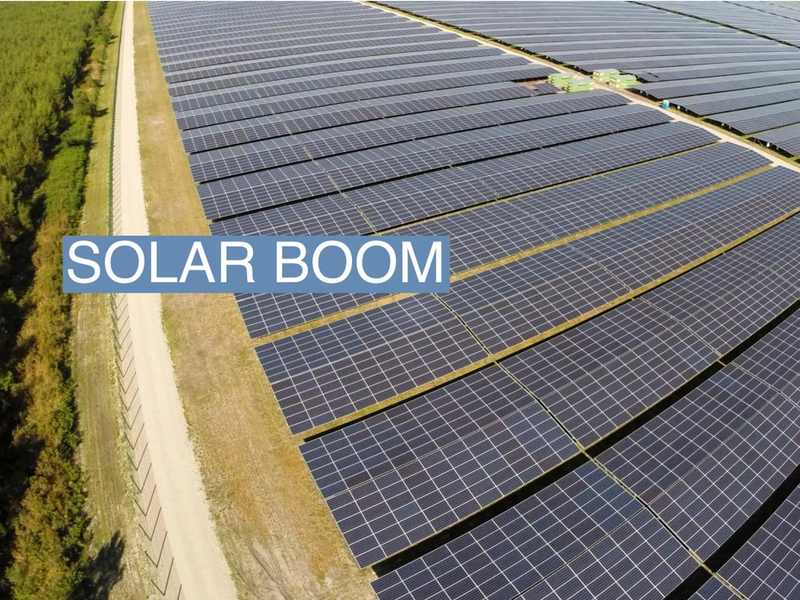 Clean-energy company Husk Power Systems plans to launch 500 solar mini-grids in Nigeria over the next five years, TechCrunch reports, part of a push to bring electricity to millions of people in sub-Saharan Africa.
Sub-Saharan Africa is the least electrified region in the world. Approximately half a billion people lack access to electricity, 75% of the world's total.
Mini-grids have been touted as a way to bridge that gap: The technology means that small-scale electricity generators can be installed in communities that need it, boosting supply. Mini-grids operate off of the main electrical grid, making it easier to connect communities to power.
Nigeria has historically been the largest producer of oil in Africa, according to the Financial Times. As a result, writes journalist Aanu Adeoye, the country las lagged on updating its power grid, and faces a shortage of electricity. Renewables in Nigeria would offer stability for residents who face supply shortages. Solar presents an option for investors: "Solar is regarded as a good entry point for would-be investors in renewables in Nigeria, since making electricity accessible, and affordable, remains a massive challenge," Adeoye notes.
The World Bank believes that solar mini-grids could be the path to providing renewable electricity across sub-Saharan Africa by the end of this decade. "Solar mini grids can reach populations today that would otherwise wait years to be reached by the grid," Gabriela Elizondo Azuela, manager of the World Bank's Energy Sector Management Assistance Program, said. The World Bank sees mini-grids as a low cost option: Some estimates suggest that power would cost as little as $0.20 per kilowatt hour by 2030.
Governments have long struggled to woo investors towards renewables, Charlie Zajicek writes for global affairs think tank ODI. That has slowed the pace at which mini-grids have been implemented so far. But governments in Africa have an opportunity to lead the way on building new infrastructure, Zajicek writes: "Governments should integrate them into national electrification plans, set up a coherent enabling environment and learn from other countries to see what works."