The News
WANTAGH, New York — The midterms have turned New York City's eastern suburbs into a string of battleground towns whose focus neatly reflects the national debate.
In conversations this weekend, Bill Metz told Semafor he is unhappy about the skyrocketing price of eggs. Boris Mazalkov no longer leaves his car doors unlocked. Taisha Spady is trying to expand abortion care at a local clinic. That all amounts to putting Long Island at the center of an unusual season of campaigning in a blue state. At least two of the four congressional seats are competitive, according to 538 data. And a local Republican congressman, Lee Zeldin, is polling within single digits of the Democratic incumbent, Kathy Hochul.
Republicans are attacking Democrats in particular for a 2019 change to state law that eliminated cash bail for certain crimes. A study by the Nassau County Police Department showed a recidivism rate of 7%  for those who were arrested and released without bail. The Democrat running in New York's 4th congressional district in the north half of Nassau County, told Semafor she supports reversing the 2019 change.
"Judges are the people who deal with this on a case by case basis and they should be the one who have the discretion to set this, not just some legislators in Albany who don't know what the reality and the facts of the case," the candidate, Laura Gillen, said.
The summer's heated debates over abortion, meanwhile, seem to have faded to the point that Gillen's Republican opponent, a former police detective named Anthony D'Esposito, was surprised to be asked about it, and didn't have an answer ready:
D'ESPOSITO: I would not support a nationwide abortion ban. Secondly, you know, the ruling by the Supreme Court was that you know, this gets kicked back to the States. Here in New York women's reproductive rights are protected. And they've been protected. Actually. Pretty confident. Don't quote me on this. You could do the research, but I think women's rights in New York had been protected prior to the Supreme Court getting involved.
GOBA: Would you vote for a 15-week ban?
D'ESPOSITO: Um, probably
GOBA: Because that's kind of on the table right now.
D'ESPOSITO: I am completely against late-term abortion.
D'ESPOSITO SPOKESMAN: We'd have to see the bill.
GOBA: It's 15 weeks.
SPOKESMAN: Yeah, I wouldn't, like,  quote anything.
D'ESPOSITO: Yeah, I rescind what I say when I say 'probably.'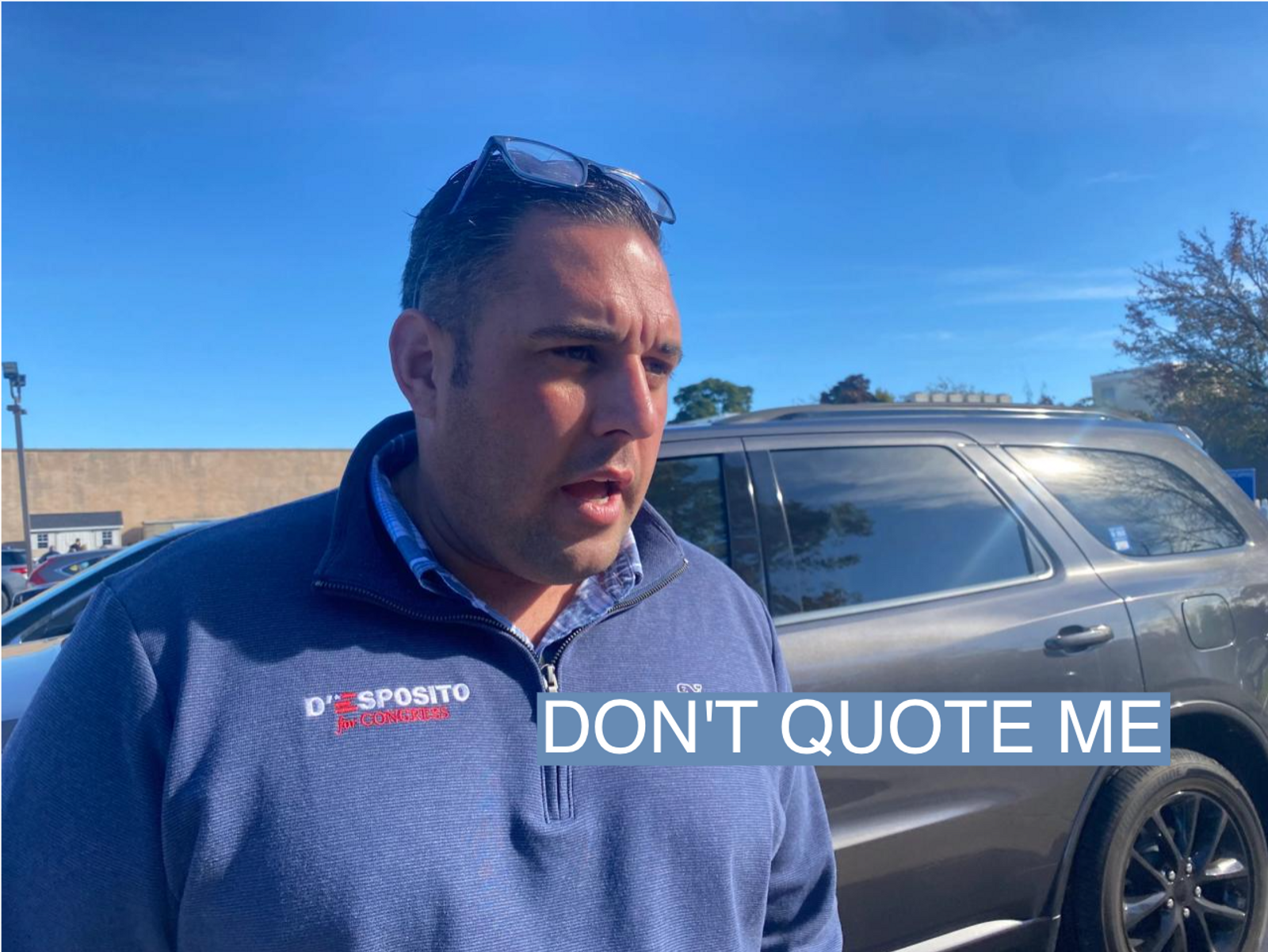 Kadia's view
We're in the phase of the campaign when partisan messaging sometimes overruns reality.
At a street fair in Valley Stream, Metz, a Levittown resident, complained that economic woes have left him unable to find sauerkraut. (The local Super Stop & Shop in Levittown said they've got two brands in stock). Janet Hannigan told me she was going to get a bunch of wire hangers and put them on the Zeldin yard signs because "Zeldin said abortion is out no matter what and in any circumstance." Zeldin hasn't actually said that and, in fact, has said he wouldn't change the state's abortion laws despite his past anti-abortion record.

Room for Disagreement
Robert Zimmerman, the Democratic nominee for Congress in the fourth district on the south half of Nassau County, told Semafor that the conventional wisdom that abortion has faded as a central campaign issue doesn't apply in his district.
"Especially on Long Island, the point is we have Republicans who agree with us. We have independents," he said. "This is a mainstream issue that has held us together."

EDITOR'S NOTE
A version of this story that appeared in the Principals newsletter contained duplicate text out of order in an exchange with Anthony D'Esposito.