The News
Fourth- and eighth-grade students in the U.S. have seen sharp declines in their math and reading scores, according to a report by the National Assessment of Educational Progress (NAEP).
The report, released Monday, offers some insight into how the pandemic may have impacted education country-wide, with students testing at lower scores compared to 2019.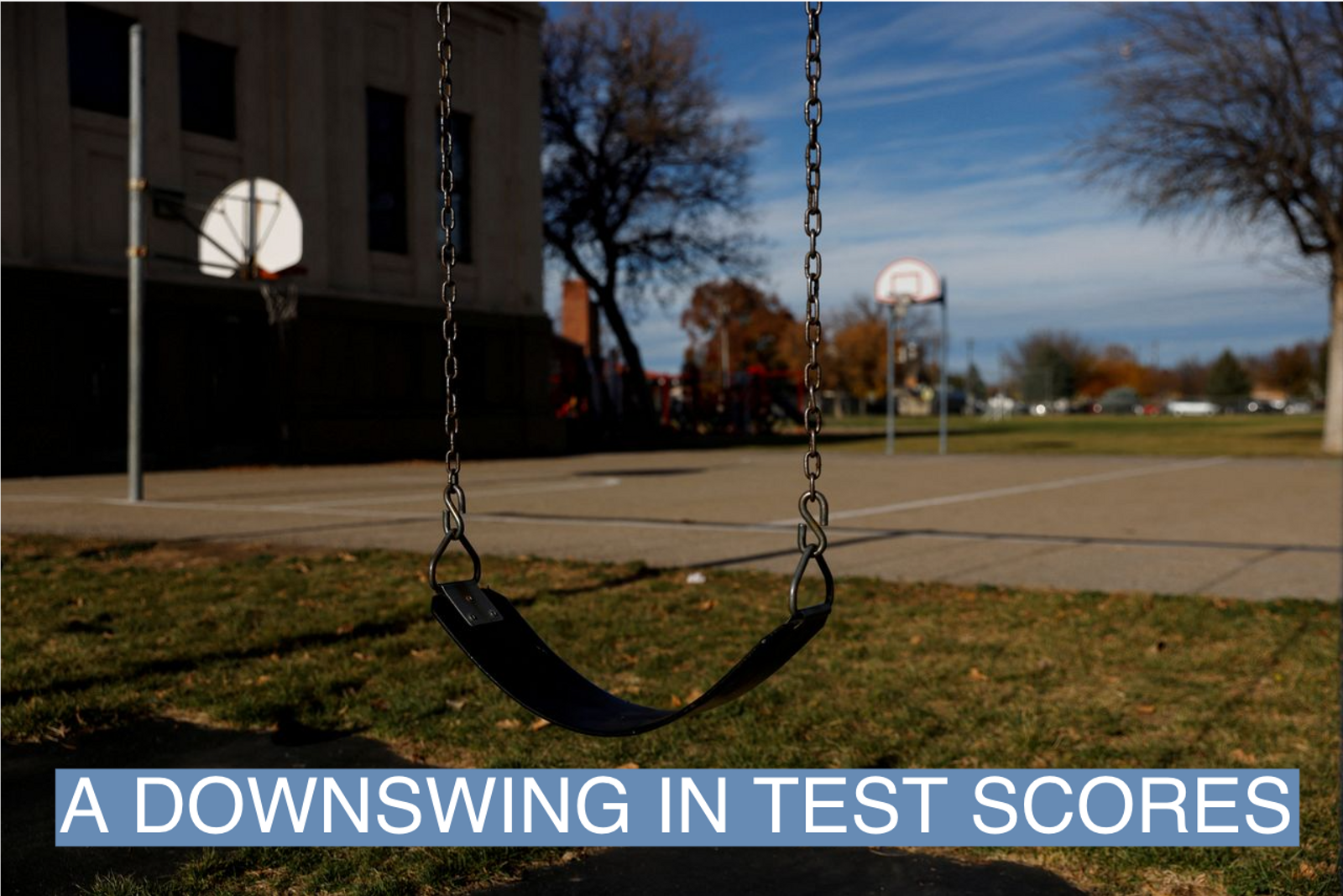 Know More
The results present a metric for how education fared under the COVID-19 pandemic, as this is the first NAEP test since 2019.
Math scores have dropped by five points and are the lowest since 2005, NAEP found. Reading scores have declined by three points compared to 2019, with fourth grade reading scores the lowest since 2005. The average eighth grade reading score has hit the lowest metric since 1998.
Fourth grade mathematics scores sank in all regions of the country, NAEP reports, with no jurisdictions showing an increase in math scores. Test scores were lower in 43 jurisdictions, while 10 reported no significant changes — something NAEP says represents the largest number of states or jurisdictions that have recorded declining test scores since 2003.
Fourth grade reading scores sank in 30 states or jurisdictions, with 22 reporting no significant changes. At the eighth grade level, 30% of students scored below the NAEP's "Basic" metric for reading, meaning the students failed to reach the a prerequisite knowledge level. For math, 38% did not reach the basic level.
The report points to interruptions by pandemic-related home learning as a possible factor in the declining scores.
In an interview with the Associated Press, Peggy Carr, commissioner of the National Center for Education Statistics, a branch of the Education Department, called the scores a "serious wakeup call for us all," adding that when there is a one or two point decline there is a significant impact on student achievement.
"In math, we experienced an 8-point decline — historic for this assessment," she said.