The News
Ethan Crumbley, 16, who killed four students and injured seven others at a Michigan high school last year pleaded guilty on Monday to all 24 charges against him, including first-degree murder and terrorism.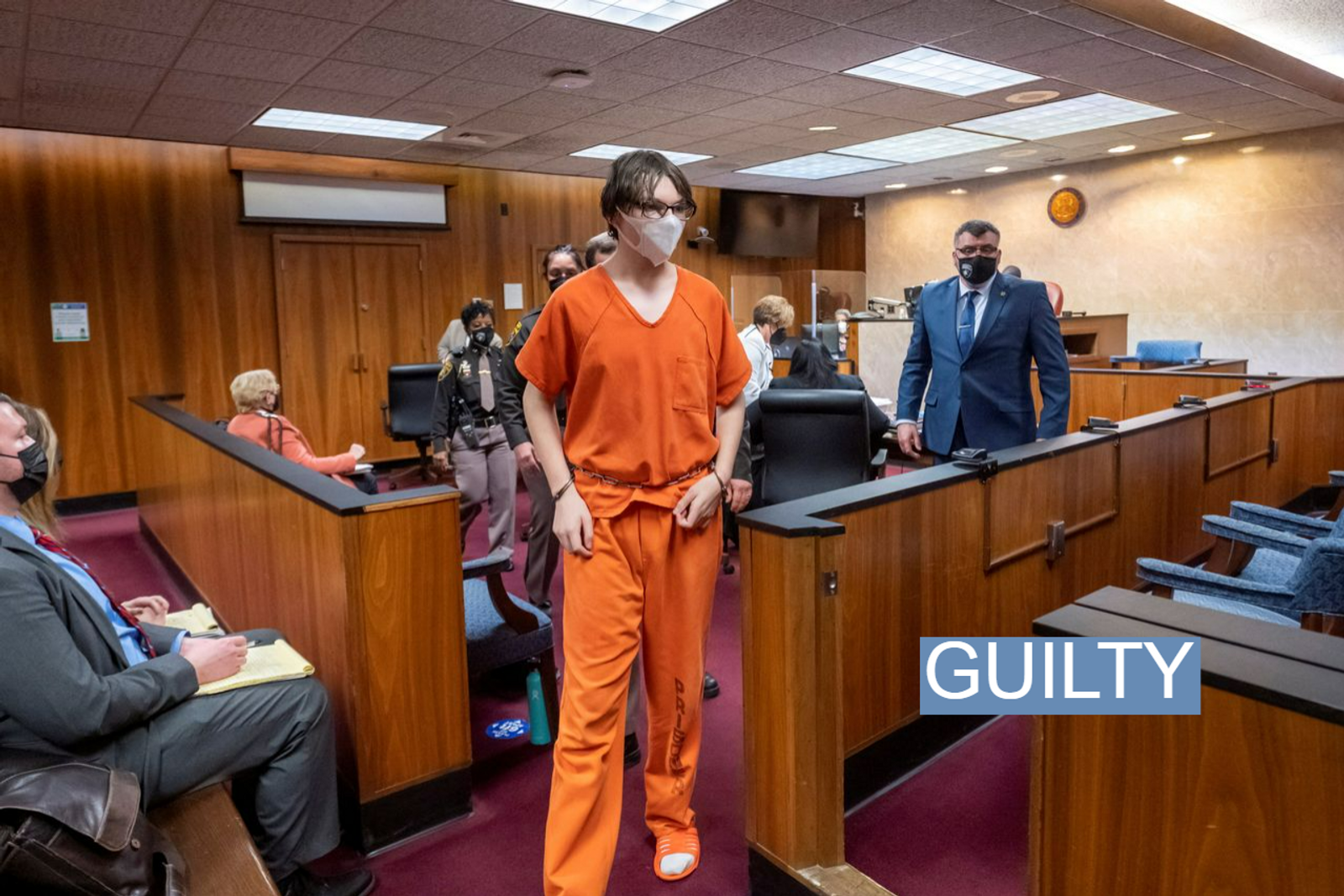 Know More
Crumbley, 16, had originally pleaded not guilty to all charges over the Nov. 30, 2021 massacre at Oxford High School in a suburb of Detroit. He is the first person to be convicted of terrorism over a U.S. school shooting.
Oakland County prosecutor Karen D. McDonald has said in multiple interviews that she brought the unusual terrorism charge against Crumbley to address the emotional distress caused to those who were not injured or killed.
Michigan does not have the death penalty, and although the perpetrator faces life in prison, it is rare in the U.S. court system to impose a life sentence on a juvenile.
Authorities are also prosecuting the teen's parents, James and Jennifer Crumbley, who are alleged to have provided their son the gun used in the shooting. Prosecutors also said the two ignored warning signs of their son's violent behavior, refusing to pull him from school despite a plea for help from school guidance counselors just hours before the shooting.
The parents then sparked a police manhunt in December 2021 after failing to turn themselves in, but were eventually apprehended in Detroit. They have pleaded not guilty to all charges against them.
Addressing the press after the hearing, Crumbley's attorney said her client has not been in contact with his parents.
Attorneys representing the victims' families said that their clients were relieved the case did not have to go to trial, but added that they will continue working behind the scenes to figure out how to prevent future tragedies like this from taking place.