The News
Federal prosecutors on Monday accused nearly a dozen alleged Chinese spies of trying to interfere with American courts, recruit agents, and disrupt protests.
U.S. Attorney General Merrick Garland said the cases represented the Chinese government's attempts to "undermine the rule of law" and American institutions.
FBI Director Christopher Wray warned that "if the Chinese government, the Chinese Communist Party, continues to violate our laws, they're going to keep encountering the FBI."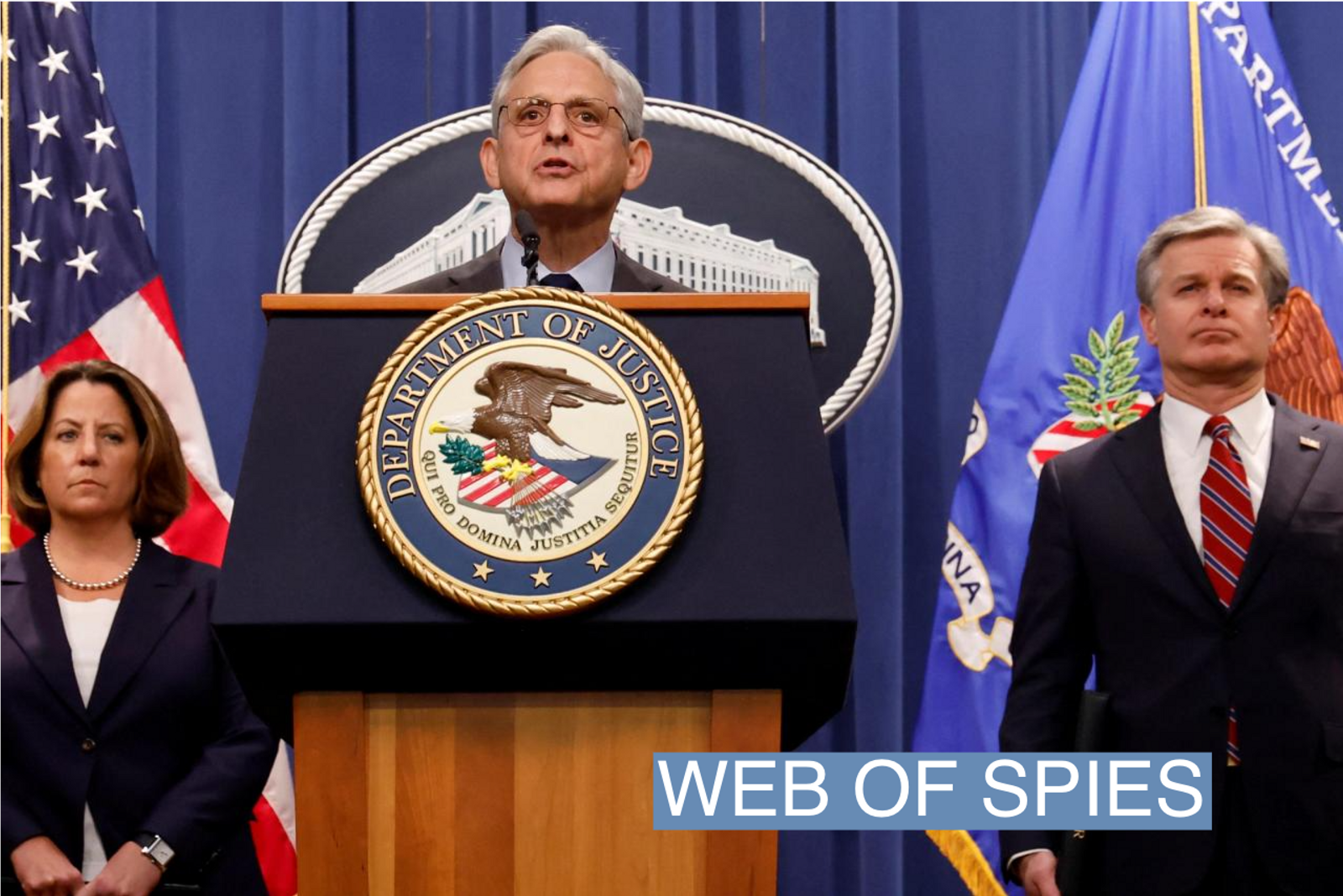 Know More
In one case unsealed Monday, two alleged Chinese spies are charged with seeking secrets about the U.S. Department of Justice's prosecution of a Chinese telecommunications company.
Officials did not release the name of the company, but it is widely believed to be Huawei Technologies, which was indicted in 2019 on bank and wire fraud charges and accused of violating U.S. sanctions on Iran.
Garland said Monday that the spies believed they had recruited a U.S. law enforcement official as an asset, and paid them bribes for confidential secrets about the case. But that person was actually a double agent working for the FBI.
In another case, prosecutors charged four people accused of being spies for China, under the cover of a phony academic organization. They allegedly tried to recruit assets for China, provide the Chinese government with information on U.S. tech, and disrupt anti-China protests in the U.S.
And seven people were charged with engaging in a multiyear campaign to force a U.S. citizen who had left China to return. Garland said Beijing has a history of targeting political dissidents who have sought refuge in other countries.
Officials did not say how many of the accused Chinese intelligence officers have been arrested.