The News
China's new premier will be Li Qiang, a former party secretary of Shanghai who oversaw the brutal COVID-19 lockdown of the city this year. The premier has traditionally overseen the government's economic plans and strategy.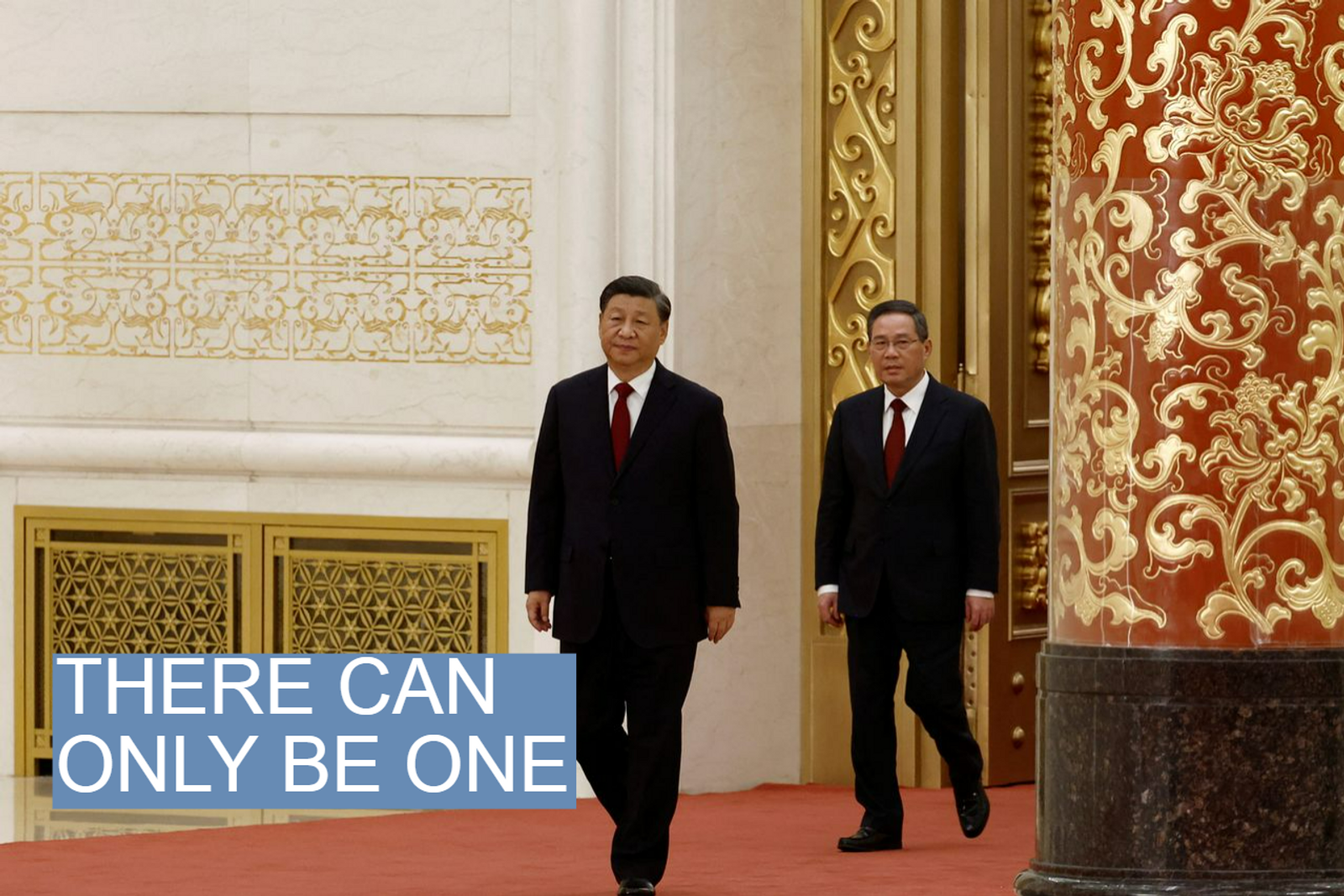 Know More
Prior news reports had suggested Li could take on the role, a surprising comeback after COVID outbreaks sprung out of control in Shanghai in February. Current premier Li Keqiang (no relation) is set to retire in March.
Residents blamed city authorities for their initial slow reaction to an uptick in cases and the subsequent two-month total lockdown, which devastated the economy and led to massive food shortages.
Li has always been considered a staunch ally of Xi Jinping, having served as Xi's right-hand man while Xi was the party chief of Zhejiang province.
During Li's stints in local government in Zhejiang, Jiangsu, and most recently Shanghai, he was known for his tech-focused, private sector economic development strategies. He brought in overseas contractors and investment into Zhejiang, leaving his home province in 2016 with more than a quarter of China's top 500 private companies headquartered there.
In Shanghai, Li's tenure largely centered on making the city a global hub for artificial intelligence research and innovation, hosting the World Artificial Intelligence Conference in 2019. He worked to expand Shanghai's already-massive free trade zone, and he oversaw Tesla's inauguration of the company's first and so far only gigafactory in China.
At 63, Li is also on the traditionally younger side of members to join the Communist Party's Politburo Standing Committee, the highest echelon of Chinese politics, a clue that Xi is building a team who can reliably support him for at least the next five years.

Now What?
China's premier has historically been seen as a counterbalance to the Party general-secretary, particularly in the economic sphere. The outgoing premier, Li Keqiang, reportedly pushed Xi to dial back policies that attempted to steer China away from Western-style capitalism, apparently advocating for Beijing to ease a crackdown on private technology firms and help some manufacturers resume production during Zero-COVID lockdowns.
But in China's opaque political system — and one where Xi is only growing in power — it is unclear just how influential the new premier will be.

More Semafor