The News
Only 11 women have been admitted to the 205-member Central Committee of China's Communist Party, according to Bloomberg News, equivalent to barely 5% of the body. No woman has ever been chosen to join the party's most powerful body, the Politburo Standing Committee.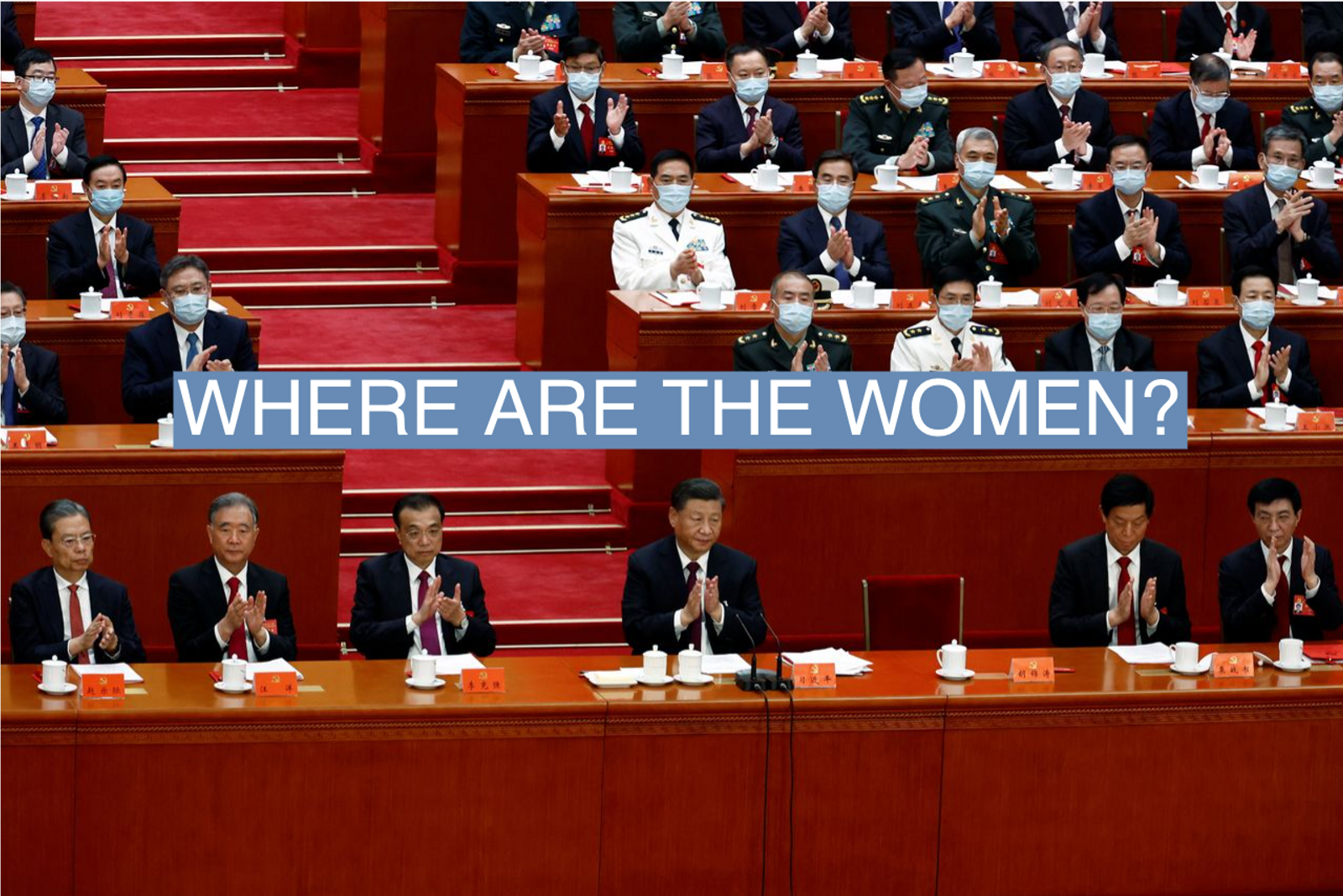 Know More
Mao Zedong once said that "women hold up half the sky," but since the founding of the Communist Party, men have dominated leadership positions and led China since the founding of the People's Republic in 1949.
More than 70 years on, barely anything has changed.
The party will announce on Sunday the makeup of its Politburo, which will be selected from the Central Committee. From the ranks of the Politburo, the powerful Standing Committee will be chosen. Sun Chunlan — known for spearheading China's COVID-19 response from the outbreak's original epicenter in Wuhan — is the only woman in the current 25-member Politburo. Now 72, she is expected to retire.
Though the total number of women in the Central Committee has risen — by 0.7% over the past five years — the figure is still on par with numbers recorded when Xi became the party's general secretary and China's paramount leader in 2012, according to Bloomberg.
Despite Mao's famous saying, China's Communist Party promotes conservative ideas about family structure and women's roles in society. Increasingly, however, women in China are vocalizing their frustrations with the party's values and have advocated for equal opportunities.
Some young women have also taken to social media to share personal stories of sexual abuse, standing in solidarity with the global #MeToo movement. But over time, Chinese authorities have cracked down, silencing high-profile victims like tennis player, Peng Shuai, who accused a former vice premier of sexual assault before disappearing for weeks.

More Semafor