The Scoop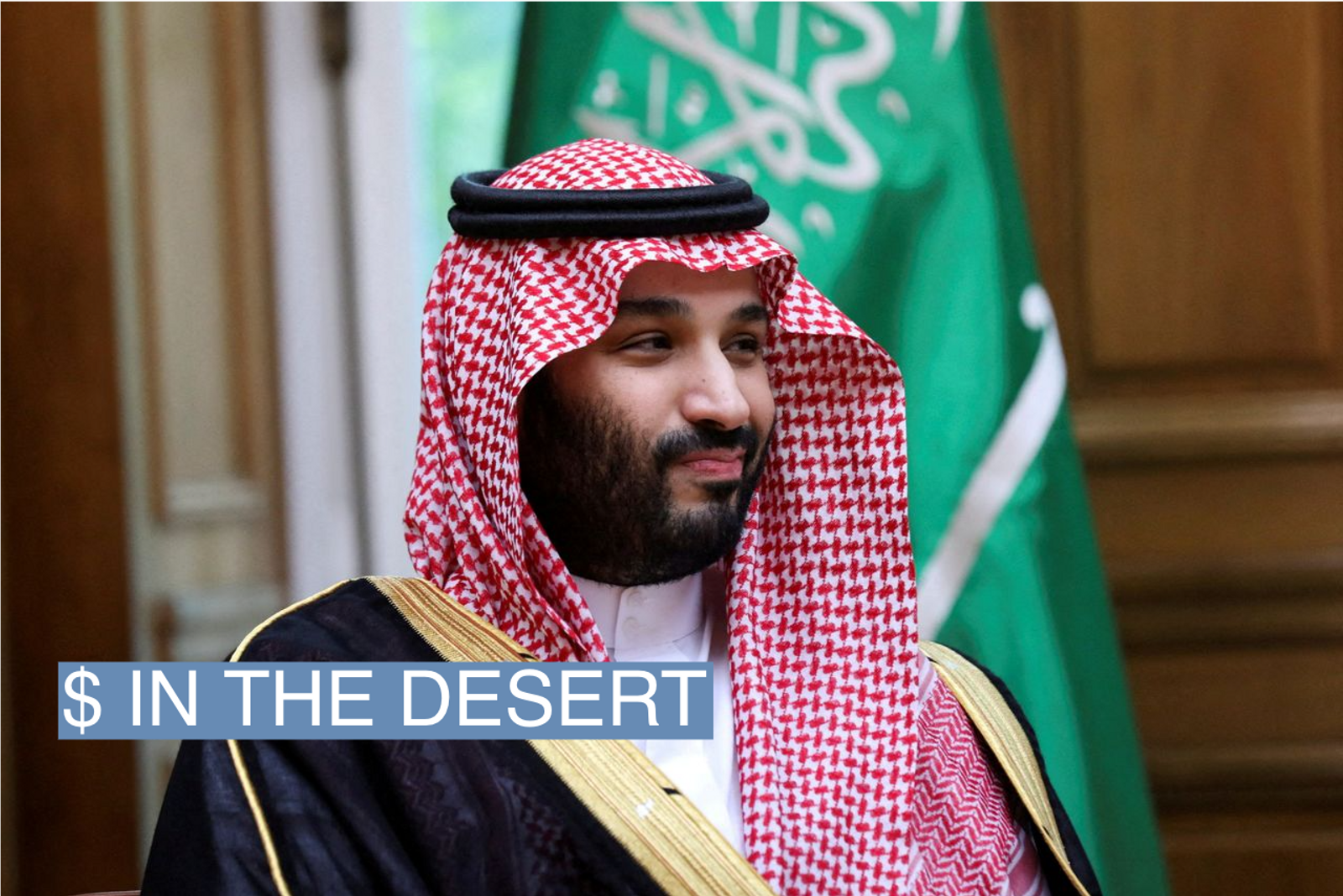 Former Trump administration officials Steven Mnuchin and Jared Kushner are scheduled to attend a major investment conference in Saudi Arabia next week.
Both former officials are named on a schedule posted online for the Future Investment Initiative, set to take place in Riyadh from Oct. 25 to 27 at a moment of tension between the U.S. and Saudi governments over the decision by OPEC+ to cut oil production.
Mnuchin has attended the event before, including as Treasury secretary. He is slated to participate in a panel on macrofinance with finance ministers from Saudi Arabia, Bahrain, and India. Kushner, one of the architects of the Abraham Accords, is participating in a conversation about "achieving peace and prosperity" with former Italian prime minister Matteo Renzi, according to the conference schedule.
No Biden administration officials are scheduled to attend the gathering. The White House has said that President Biden, who recently traveled to Saudi Arabia to meet with Crown Prince Mohammed bin Salman Al Saud, is currently reevaluating the U.S-Saudi relationship.
NBC News reported earlier this week that no Biden administration officials would attend the annual conference but that the decision not to send anyone was made before the decision by OPEC+.
The White House declined to comment when asked about Mnuchin and Kushner's plans to attend the conference and has denied trying to dissuade companies from doing business with Saudi Arabia. Mnuchin and Kushner could not immediately be reached for comment.

Morgan's view
American partisan politics have increasingly spilled into its complicated relationships in the Gulf, where Saudi Arabia cultivated a close relationship with former President Donald Trump and his family and has been at odds with Biden.
The event has proven an irresistible stop for financiers. Saudi Arabia is a deep pool of capital, and so the conference  typically attracts top finance executives and government leaders. But it became briefly toxic in 2018 following the murder of U.S-based Washington Post journalist Jamal Khashoggi.
Mnuchin reversed plans to attend the conference that year, as did many business executives and other foreign government officials. But both Mnuchin and Kushner participated in 2019 and the former Treasury secretary was also among the attendees at the conference last year, while Kushner's firm manages a $2 billion investment from the Saudi sovereign wealth fund, which was made soon after his father-in-law, Trump, left the White House.
This year's schedule boasts participants including JPMorgan Chase Chairman and CEO Jamie Dimon and Goldman Sachs chairman and CEO David Solomon.