The News
Former prime minister Boris Johnson dominated media headlines in Britain Friday, a day after Liz Truss resigned, as coverage focused on how he might stage a comeback in the race to become the U.K.'s next premier.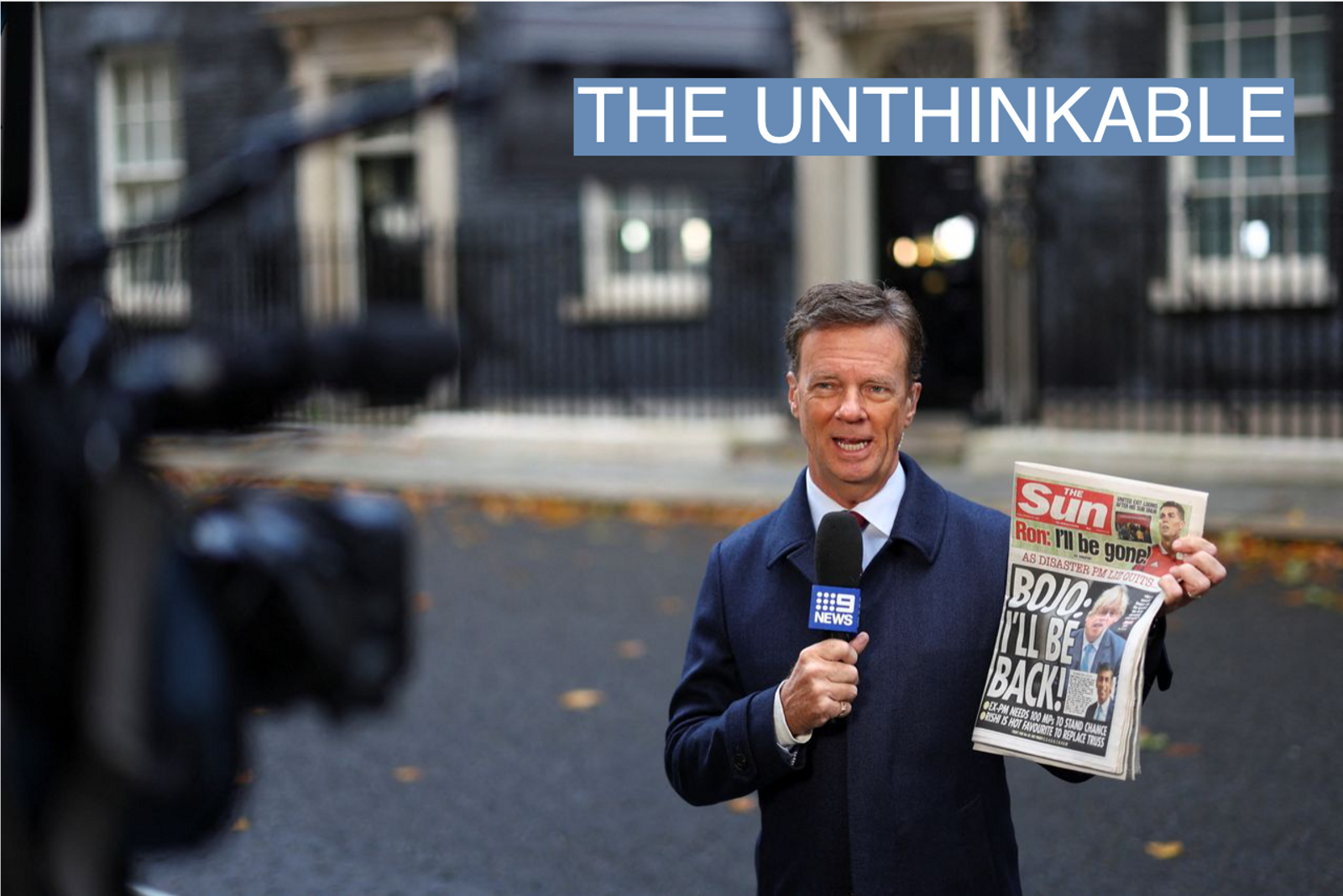 Know More
The Daily Telegraph centered its front page with a photo of Truss delivering her resignation speech at Downing Street, but the headline told a different story: "Boris Johnson tells Tories: I can save party from election wipeout."
That was the theme for much of the British press on Friday: Truss may have resigned, but the prospect of Johnson returning to become prime minister was the dominant narrative.
After a tense week of waiting for what felt like the inevitable implosion of the Truss government, journalists quickly shifted focus to the contenders to become Britain's next prime minister. "He couldn't could he," led The Daily Express, "will Boris bounce back to No. 10?"
So far only one candidate — Penny Mordaunt, leader of the House of Commons — has announced their intention to run. Aside from her and Johnson, former finance minister Rishi Sunak, who ran against Truss in the last leadership contest, rounds out the list of frontrunners, reports the BBC. For the right-wing newspaper the Daily Mail, this latest battle is a "fight for the soul of the Tories" between Sunak and Johnson, former allies-turned-rivals.
The left-wing press reflected more closely on the downfall of Truss, the shortest-serving prime minister in British history. "A quitter after all," wrote The Guardian. "Never has a prime minister been less suited to the job than she was. Never has a resignation been more needed by the country." In The Mirror, the front page carried a growing call among non-Conservatives: "The British People Demand: General Election Now."
Johnson's return would be "farcical," according to the Financial Times, and"rage-inducing, blood-boiling, utterly implausible (and yet never quite implausible enough for comfort)," writes Gaby Hinsliff in The Guardian. Johnson left office mired in scandal but some Conservative MPs think he is the only one who could prevent a total Tory wipeout at the next election.
Truss' departure on Thursday came after weeks of political instability following the announcement of her mini-budget and its unfunded tax cuts in September. The policies immediately sent markets into a frenzy, plunging the pound into free fall and sending the government's cost of borrowing as well as mortgage rates soaring.
Anyone wishing to stand as the next Conservative Party leader needs the support of at least 100 party MPs before the Monday afternoon deadline. A new prime minister is set to be declared by Oct. 28.

The View From Germany
A German TV anchor didn't mince her words in summing up the political situation in Britain (you don't need to understand German to get the gist).

The View From France
The French newspaper Liberation explored the current crisis in British politics through the lens of Brexit. Since the 2016 referendum, "the Conservative Party has been engaged in a high-flying exercise in self-destruction," wrote Sonia Delesalle-Stolper, the outlet's chief foreign editor. "Six years later, the party's record is dismal. But it's even worse for the country, discredited abroad, and for the British people, sidelined by this egotistical political race and the empty ideology of Brexit, who now pay a heavy economic price."