The News
The Jan. 6 committee investigating the attack on the U.S. Capitol formally issued a subpoena for testimony and additional documents from Donald Trump on Friday, following a historic televised vote to do so.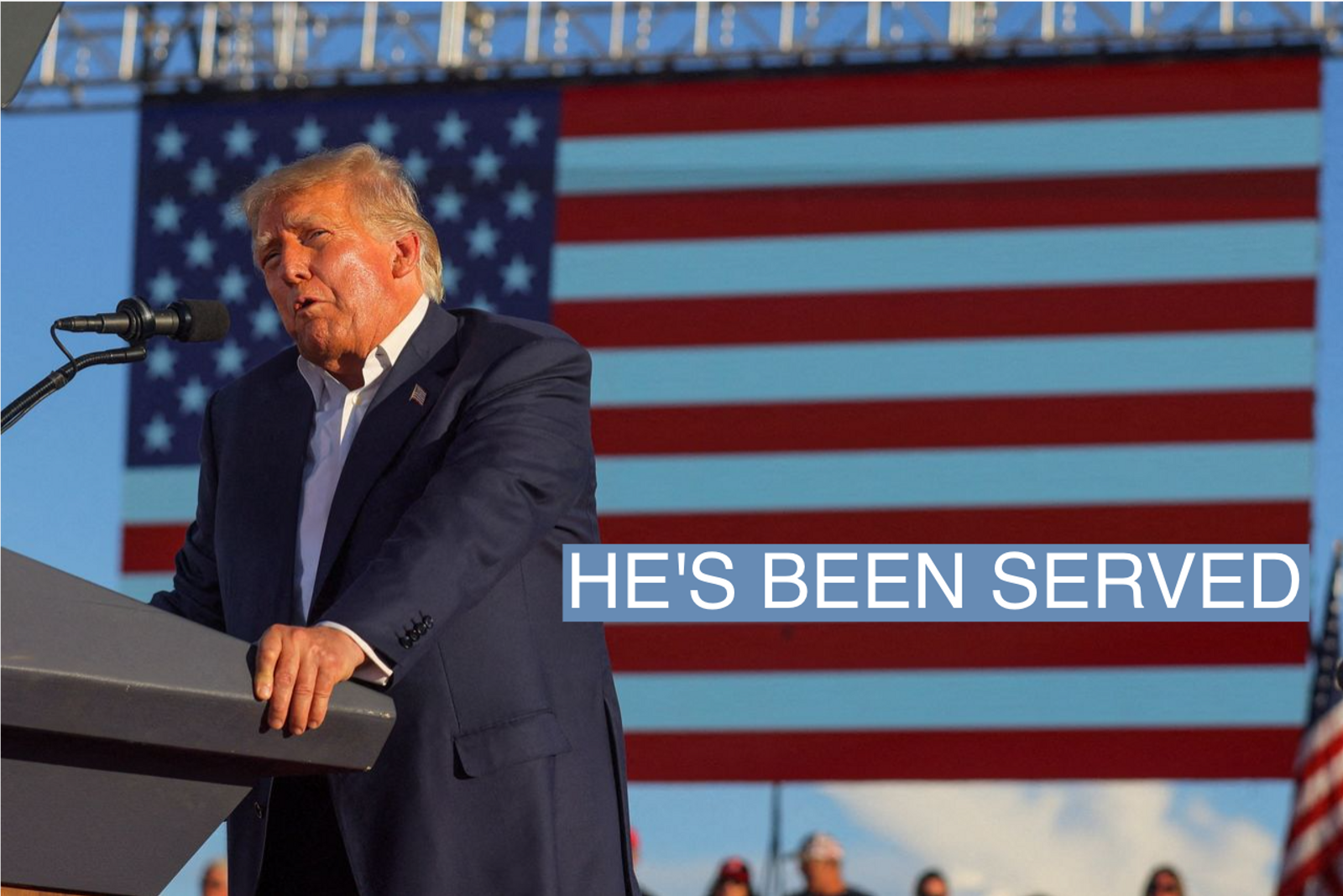 Know More
In a letter to Trump, the committee's chairman Bennie G. Thompson and vice chair Liz Cheney highlighted the former president's "central role" in trying to overturn the 2020 election results.
They wrote that they had "overwhelming evidence" that Trump "personally orchestrated and oversaw a multi-part effort to overturn the 2020 presidential election and to obstruct the peaceful transition of power."
The committee requested Trump to present documents by Nov. 4 and to testify in a deposition on or around Nov. 14.
Responding to the subpoena, Trump accused the FBI and Department of Justice of "leaking nonstop on the Document Hoax to the Fake News."
The committee's decision could lead to a lengthy battle with Trump, who may not be willing to comply with the subpoena.
The former president has hired The Dhillon Law Group to represent him following the subpoena, according to POLITICO. The firm already represents former national security adviser Michael Flynn, Trump ally Seb Gorka and Women for America First co-founder Amy Kremer — all witnesses who have previously appeared before the committee.
Lawyers representing Trump are said to be negotiating the terms of the subpoena.
"We understand that, once again, flouting norms and appropriate and customary process, the Committee has publicly released a copy of its subpoena," said David A. Warrington, partner at Dhillon Law Group. "As with any similar matter, we will review and analyze it, and will respond as appropriate to this unprecedented action."
If Trump resists the subpoena, the committee could face a "constitutional showdown," legal experts told the Washington Post.
In a 14-page memo to Thompson last week, Trump declined to say whether he'd testify live, despite saying he would in private conversations. The former president, instead, denounced investigators and continued to make false claims of fraud in the 2020 presidential election —echoing the same rhetoric that sparked the insurrection last year.
Speaking to ABC, Republican committee member Adam Kinzinger said that if Trump offered to testify live, it would "take negotiation." "I'll only address that when we know for sure whether or not the president has tried to push to come in and talk to us live," he said.
White House press secretary Karine Jean-Pierre did not comment on the subpoena Friday, but said that Jan. 6 "was one of the darkest days in our nation, and it is important for the American people to know exactly what happened so that it doesn't happen again."