The News
Ukraine has urged citizens to minimize their use of electricity and prepare for blackouts as energy companies repair power facilities destroyed by Russian air strikes.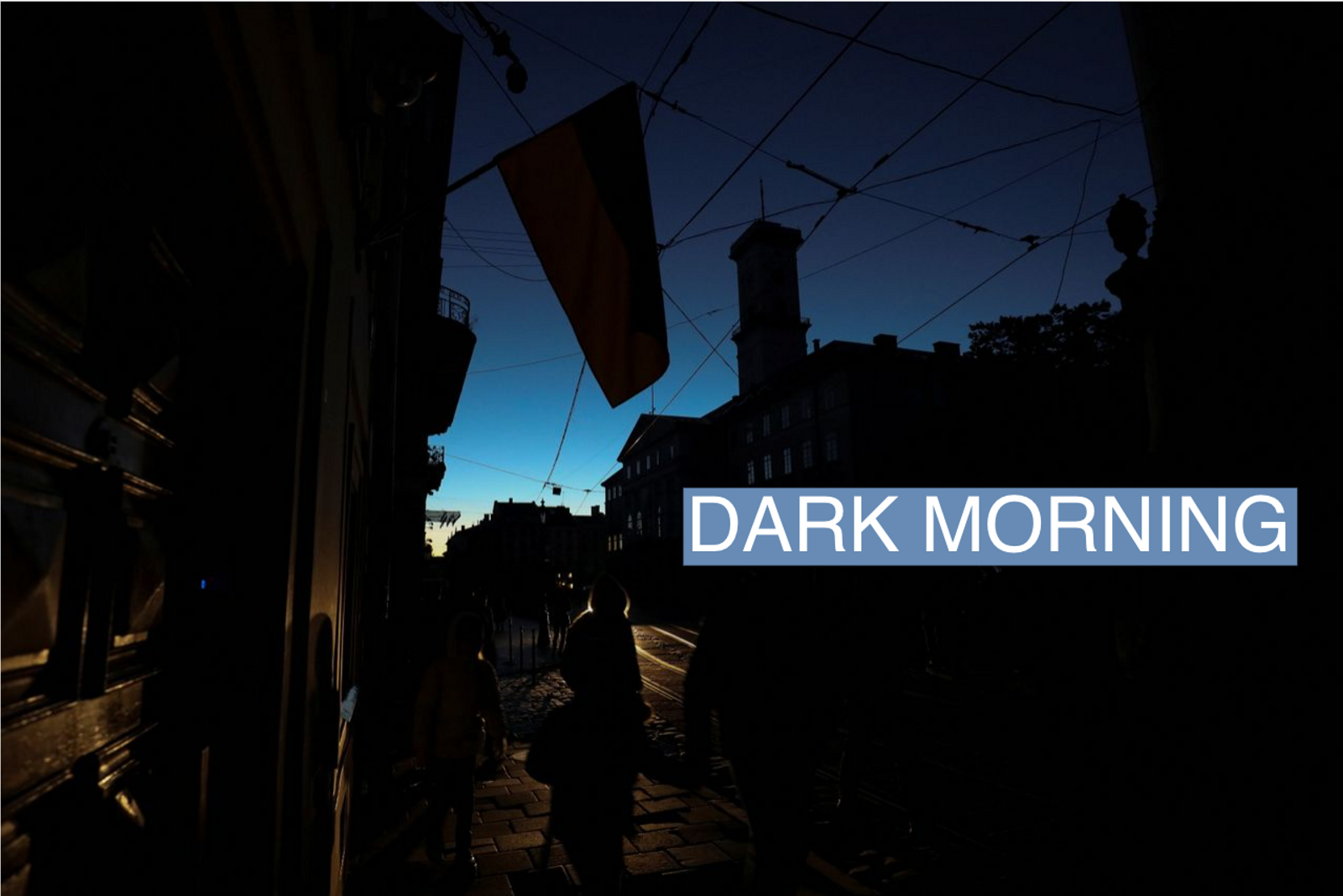 Know More
Authorities asked Ukrainians late on Wednesday to reduce their use of power between 7 a.m. and 11 p.m., placing nationwide restrictions on electricity usage for the first time since Russia's invasion.
The country's national energy company urged people to "charge everything" ahead of expected blackouts due to Russia's recent onslaught of attacks. "We need time to restore power plants, we need respite from our consumers," said Volodymyr Kudrytskyi, head of grid operator Ukrenergo.
Around a third of Ukraine's power plants have been destroyed in just over a week with three more energy facilities hit by Russian missile strikes on Wednesday, President Volodymyr Zelenskyy said in his latest nightly address.