The News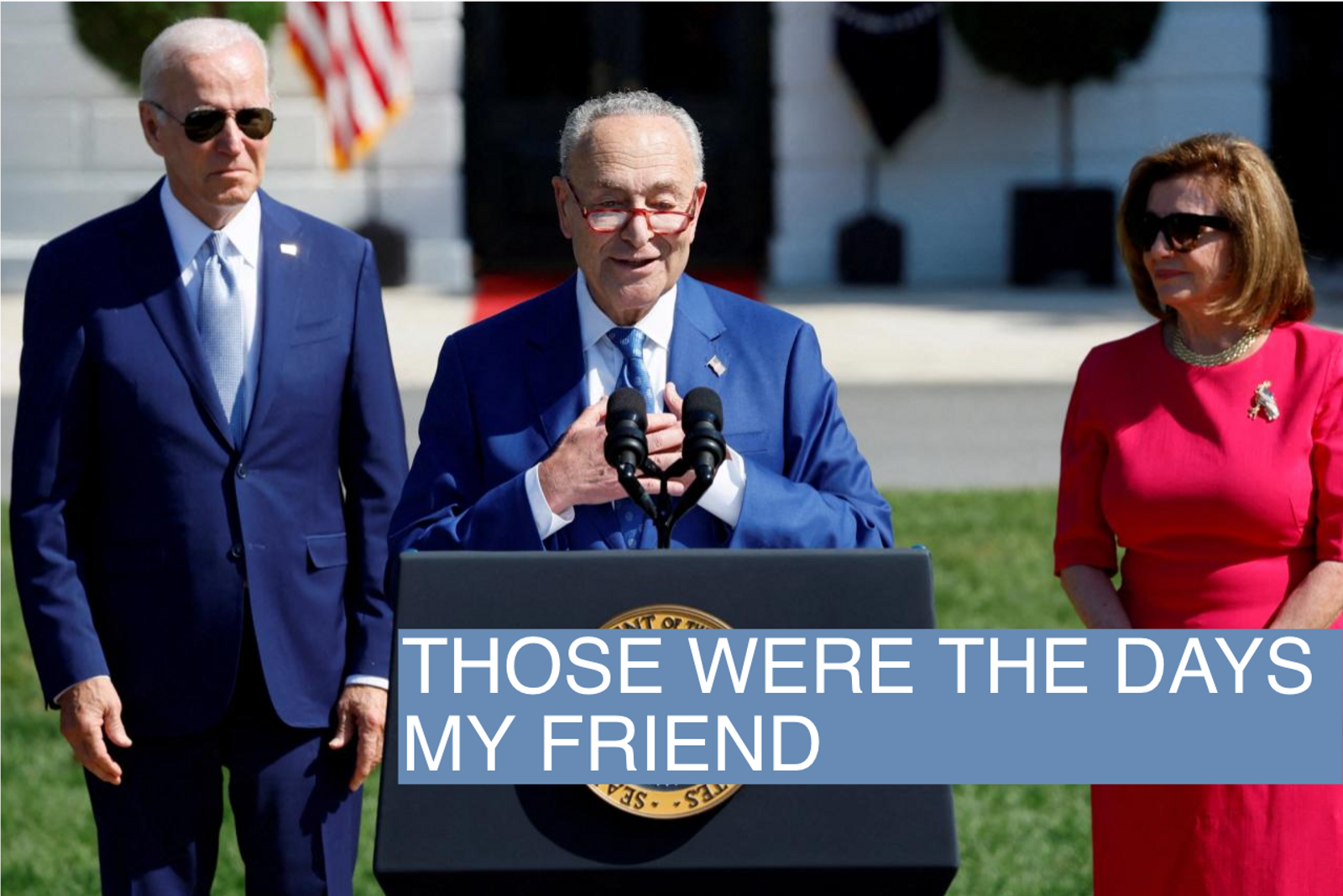 Democrats say they need to win just two more Senate seats and hold their House majority to codify abortion rights and pass a new voting rights law, but their plans for the economy are a lot muddier.
Members are largely pushing to revive priorities left out of their original $3.5 trillion Build Back Better plan, including child tax credits and new investments in education and housing, as well as home care, health care, and child care. But there's not one unified campaign promise or a consensus on how to prioritize and pass it.

Joseph's view
Any Democratic attempt to further remake the economy would be a huge lift next year, even if Democrats shocked the political world and added to their majorities in both chambers.
The economic landscape is unrecognizable from when Biden took office at the peak of the pandemic in 2021. Inflation has surged to 40-year highs while unemployment plunged to 50-year lows, two trends turbocharged by the $1.9 trillion Democratic stimulus law which both accelerated growth and prompted a sustained jump in consumer prices. All of that could put pressure on Democrats to carefully target their spending.
Democrats still hope to restore the expanded child tax credit from the pandemic, for example, but West Virginia Sen. Joe Manchin was never a fan and Arizona Sen. Kirsten Sinema is unlikely to support raising enough tax revenue to cover it. That likely means only a more modest expansion, perhaps with bipartisan support, is on the table.
With inflation high, though, it's possible more Democrats balk at large-scale spending plans even if they add seats. Configuring a major bill could be like solving a Rubik's cube.
"They're going to find out that there's more than two people who want to go a different direction from the rest of the party," a House Democratic aide said.
At minimum, a hefty amount of new spending would likely need to be balanced with savings elsewhere, similar to the Inflation Reduction Act. Some tax proposals that could gain new traction in a 51-seat Senate include raising the corporate tax rate to 25% and increasing the top individual tax rate to 39.6%, both of which Sinema opposed. If Democrats opt to try and raise the capital gains rate up to 28% as well, the total sum becomes upwards of $500 billion to $600 billion over 10 years for a slimmer bill, according to Marc Goldwein of the Committee for a Responsible Federal Budget.
But while high inflation might make a tax hike attractive from a policy perspective to help the Fed cool demand, the politics around it are another story. Over the summer, Manchin and some moderate House Democrats backed away from tax increases they previously supported in response to rising fears of recession. With the Fed warning of tougher times and higher unemployment ahead, members might be reluctant to even discuss the idea.

Room for Disagreement
Senate Majority Leader Chuck Schumer argued in a statement to Semafor that Democrats got plenty done with a razor-thin 50-50 majority that he called "one of the most productive we have ever seen." He suggested Democrats would pursue "lowering costs" and "closing more tax loopholes" next year.
Some Democrats also see an opportunity to repackage and rebrand their plans as a supply-side program to combat inflation and ward off a recession.
Rep. Ro Khanna, D-Calif., an influential progressive voice on economic policy, has called for a "production agenda" that would tackle snarled supply chains and labor shortages.
"If you have an economy that is shaky because you have both inflation and a looming threat of, if not recession then declining growth, the only thing that can actually tackle both of those phenomena is an increase in productivity and increase in production," Khanna told Semafor.
Khanna called for a "CHIPS Act on steroids in different industries," a reference to the $280 billion bill that passed this year to boost high-tech domestic manufacturing and research. He suggested investments in child care, affordable housing, and community college to bring down prices, train Americans in needed fields, and free parents to take on more work.
One Senate Democratic aide also said they saw potential in tackling "supply issues" in housing and child care if they maintained control of government. Those ambitions would still likely be scaled back from the heady days of 2021, though.
"I don't think that there's going to be an appetite to try to do another massive trillion dollar-plus reconciliation bill," the aide said.