Russia detains another US journalist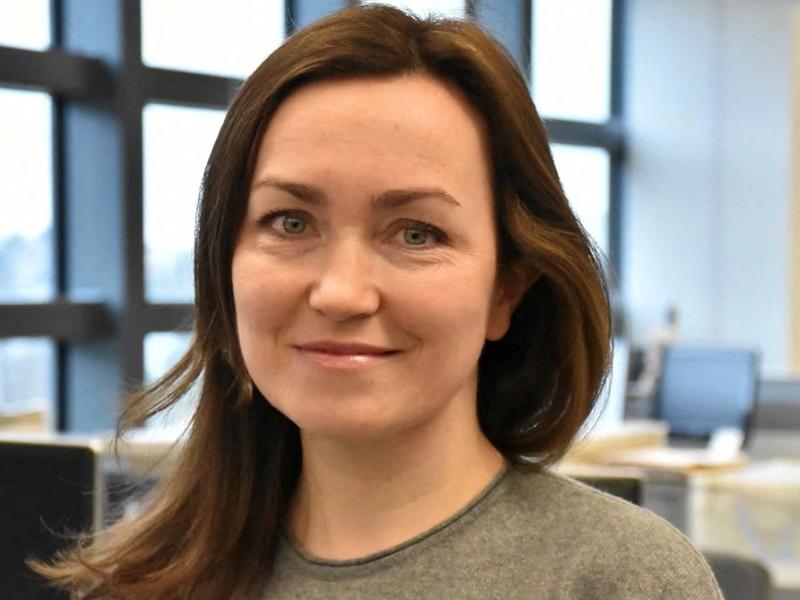 Alsu Kurmasheva, a Russian-American editor from Radio Free Europe/Radio Liberty, has been detained in the southwest city of Kazan, Russia, her employer said Wednesday.
She was charged with failing to register as a "foreign agent" — a requirement for individuals working for organizations that receive international funding. Radio Free Europe/Radio Liberty (RFE/RL) is funded by the U.S. government.
Kurmasheva, who was traveling to Russia from Prague for a family emergency on May 20, was temporarily detained while waiting for her return flight in early June, RFE/RL said in a statement. She was later fined for failing to formally notify authorities of her American citizenship, and had both her U.S. and Russian passports confiscated.
While waiting for the return of her passports, Kurmasheva was dealt with a new charge on Wednesday. If convicted, she could face up to five years in jail.
"Alsu is a highly respected colleague, devoted wife, and dedicated mother to two children," RFE/RL's acting president, Dr. Jeffrey Gedmin, wrote in a statement. "She needs to be released so she can return to her family immediately."
The White House has not commented on the detention.
Kurmasheva is the second American journalist to be held in Russia this year. Wall Street Journal reporter Evan Gershkovich has been in Russian detention for more than six months.
The Russian law that requires individuals who receive international funding to register as foreign agents has received backlash from rights groups who claim that it is used as a political tool to weed out Kremlin critics. Last year, Russian President Vladimir Putin signed a bill to expand the definition of "foreign agent" to broadly include anyone who is "under foreign influence". A spokesman for Russian rights group OVD-Info told the New York Times that Kurmasheva will likely be placed in pretrial detention, making her the first person to ever be arrested for violating the legislation.
Russian authorities have accused Kurmasheva of carrying out a "targeted collection of information in the field of military activities through the internet in order to transmit information to foreign sources," Russian outlet Tatar-Inform reported, which Russian prosecutors said could "discredit Russia." The news agency reported that prosecutors are considering other charges against her, including the distribution of literature critical of Russia's "special military operation" — a euphemism for the Ukraine war.
A widespread effort to get Gershkovich back to the U.S. is underway. On Thursday, the Wall Street Journal reported that more than two dozen senators signed a resolution pressing Moscow to free the journalist, and in the meantime, urged that the 31-year-old get "full, unfettered, and consistent consular access." A recent appeal by Gershkovich's lawyers was rejected by Russian courts and he will be held in pretrial detention until at least Nov. 30. Gershkovich has been wrongly accused of espionage — a conviction that can carry a prison sentence of 10 to 20 years.