The News
Fewer and fewer people are being born in Russia every year, data shows. That's posing a problem for President Vladimir Putin, whose mobilization in Ukraine is accelerating fears that the country is headed toward a demographic crisis.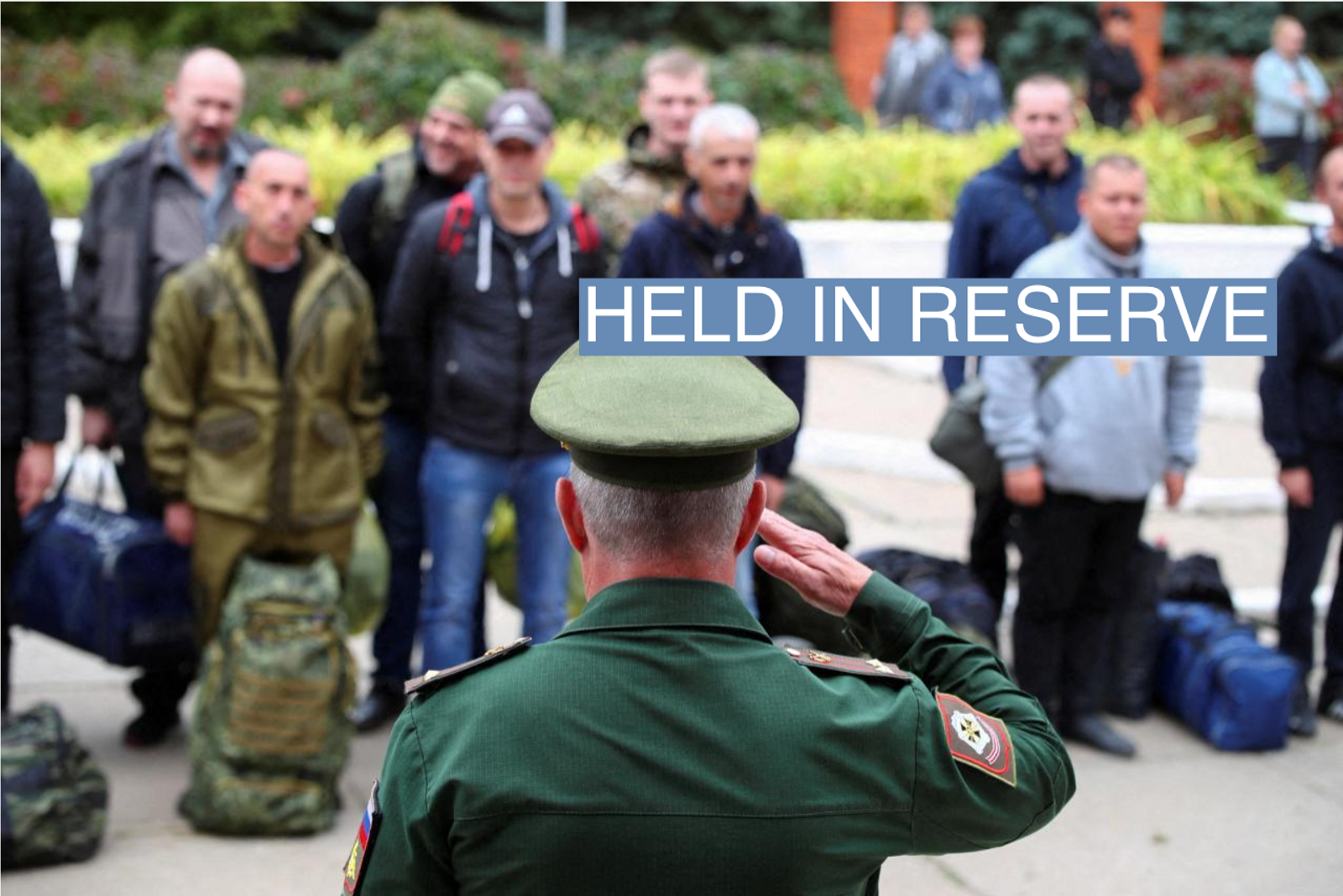 Know More
Russia's birth rate and total population stabilized in the 2010s, but have been sharply declining since then, World Bank data shows. And if the war in Ukraine continues, there will be just 1.2 million births in Russia next year, "the lowest in modern history," according to Bloomberg. Total deaths, meanwhile, average around 2 million every year, but that increased during the pandemic.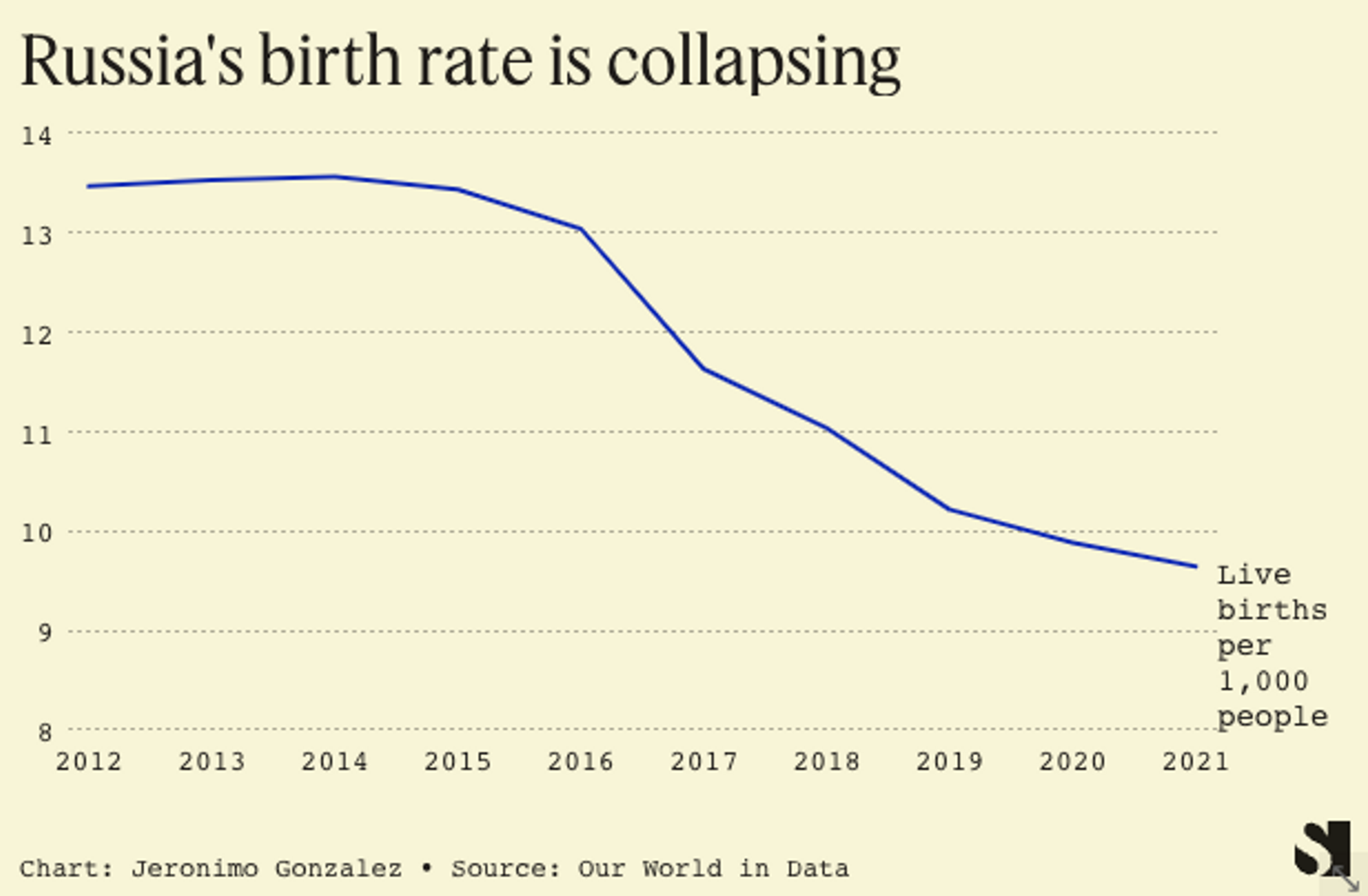 Putin has been trying to boost the country's birth rate for years. In early 2020, he said the demographic situation was "very difficult" and announced a slate of new measures aimed at helping families.
But experts say the war is only making population growth harder, with more men away from their families.
Hundreds of thousands of Russian men have been drafted in recent weeks as Putin announced a new military mobilization. But hundreds of thousands more have fled to other countries, according to The New York Times.
The impact to the country's birth rate "will be stronger the longer the mobilization lasts," Igor Efremov, a researcher in Moscow, told Bloomberg. He said if the war continues through next spring, it would be "catastrophic."

The View From South Korea
This year, South Korea broke its own record for lowest fertility rate in the world, and its population declined in 2021 for the first time in decades.
As it faces its own demographic crisis, the government plans to triple the allowance given to every family with a newborn child to encourage more births. Bloomberg reported that under a new budget proposal, families will receive 1 million won, the equivalent of $740, in monthly stipends for the first year of the child's life, and half that amount for the second year.