The News
A Hong Kong pro-democracy protester alleged that he was pulled into the Chinese Consulate grounds in Manchester, U.K., and beaten by six men during a demonstration Sunday.
During a press conference Wednesday, Bob Chan said that he sustained bruising injuries to his eye, head, neck, and back as a result of being kicked and punched by the masked men.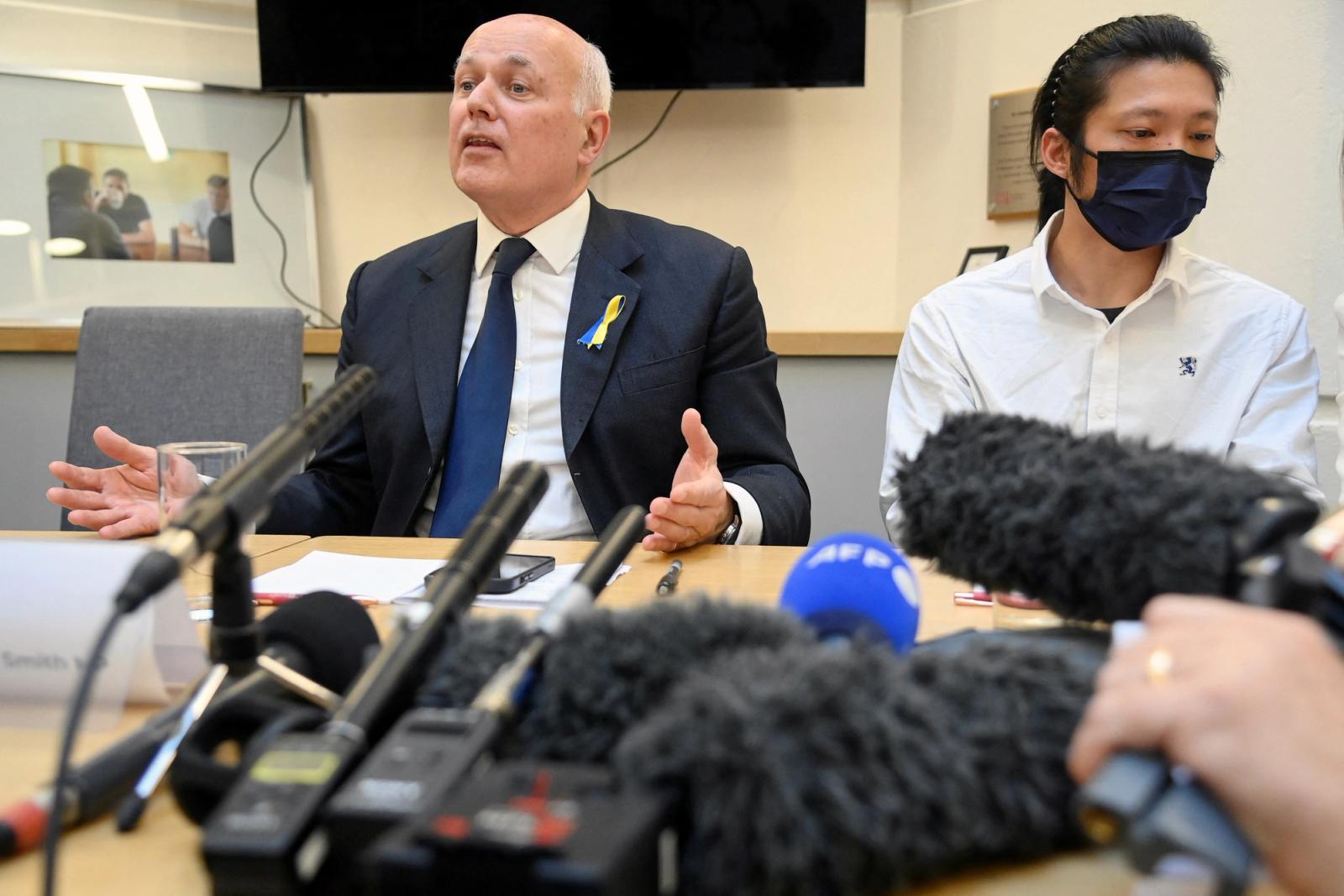 Know More
Protesters converged in front of the Chinese Consulate in Manchester Sunday, coinciding with the start of the Communist Party congress that day.
Chan said he and the other protesters had chanted and unfurled banners in support of Hong Kong before a man started pulling down their materials. He alleged that he was then grabbed and dragged onto the consulate grounds, where he was assaulted by several men.
"I'm shocked because I never thought something like this could happen in the U.K.," Chan told journalists. He said he feared he may be silenced or that his family could be harmed because of the incident.
Video of the incident spread widely on social media.
Chan said a Manchester police official intervened and pulled him out of the attack.
He was joined at the press conference by members of parliament Iain Duncan Smith and Afzal Khan.
Smith called for government intervention to expel the Chinese diplomats who may have been involved in the alleged beating, and called the response from parliament "wholly inadequate."
Khan, who represents the area where the attack occurred, said he was "sickened" that such an attack could happen in his constituency.
Chinese Foreign Ministry spokesman Wang Wenbin rejected Chan's allegations, claiming he instead "illegally entered" the area and "jeopardized the security of the Chinese diplomatic premises."
Greater Manchester Police are investigating the allegations and have said they are reviewing CCTV footage of what occurred.