The News
Iranian climber Elnaz Rekabi, whose whereabouts after competing without a hijab in South Korea sparked global concerns over her safety, arrived back home in Tehran to cheering supporters on Wednesday.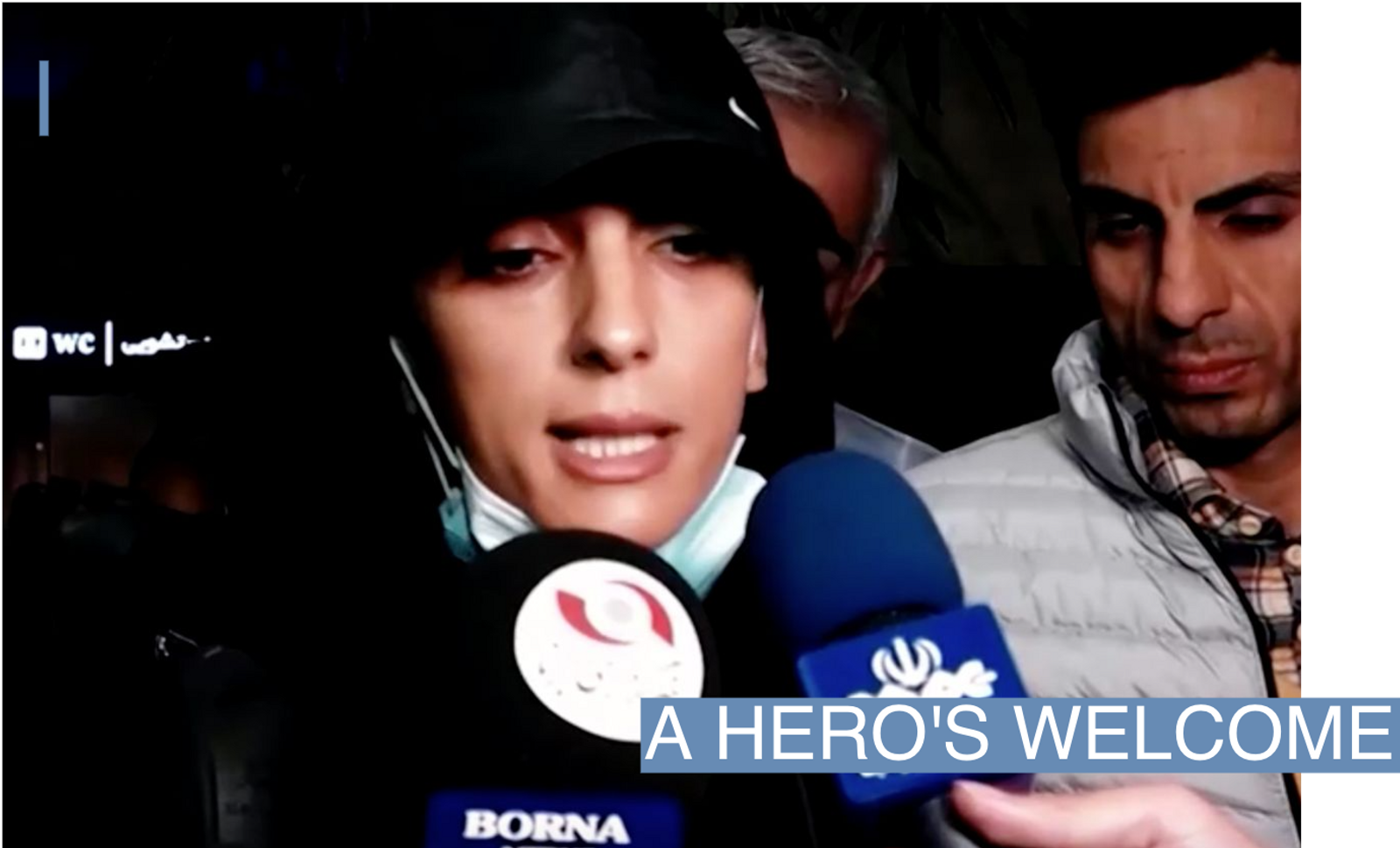 Know More
Fears that Rekabi had "disappeared" after the climbing championship in Seoul, or that she would be punished or jailed for violating Iran's dress code, had circulated across social media. Earlier reports from BBC Persian noted that the climber's close friends could not get in touch with her.
But the 33-year-old climber arrived back in Tehran Wednesday to a resounding welcome at the Imam Khomeini International Airport. Scores of women who had been waiting to greet the climber erupted into cheers, some calling her a "hero."
But in an interview with Iranian state news agency IRNA, Rekabi dismissed speculation that she forgo her hijab as an act of protest in solidarity with Iranian women who have been protesting the mandatory headdress after 22-year-old Mahsa Amini was detained by the country's morality police and died in custody.
A nervous-looking Rekabi reiterated what she had said in an Instagram post earlier: That she was called to compete at the last minute and had forgotten to put on her headscarf.
"I have returned to Iran in complete health," she added, after apologizing "to the people of Iran" over the incident.
Since the 1979 Islamic Revolution, women have been required to wear hijabs in Iran, including in sports competitions. Iranian chess player Mitra Hejazipour is now said to be living in France and competing in a private capacity after she was expelled from the Iran Chess Federation in 2019 for removing her hijab during a chess championship in Moscow.
Rekabi did not immediately respond to Semafor's request for comment.

The View From France
In France, the country's soccer federation has imposed a ban on athletes from participating in competitions while wearing religious symbols or dresses, such as hijabs. The rule, which the New York Times reports to be enforced at an "amateur level," has interfered with the sporting aspirations of Muslim women.
Sports administrators and supporters of the ban say hijabs signal "Islamist radicalization taking over sports," but activists see the rule as discriminatory and a "step back."
A sporting activist group consisting of roughly 80 young Muslim women called Les Hijabeuses was founded in 2020 to campaign against the federation's rule which runs counter to FIFA's policy allowing players to wear hijabs.
Despite having one of the largest Muslim populations in Europe, France has a particularly fraught relationship with Islam. The nation's strict secular values are at direct odds with mainstream Islamic culture, where public prayer and traditional dress are central to everyday life.

More Semafor