The News
Ghanaians should brace for tax hikes and deep cuts to public services, analysts say.
The trigger for hardship, analysts said, is a looming debt crisis that comes as the country seeks help from the International Monetary Fund. And the cedi is the world's worst performing currency this year.
"A very harsh fiscal consolidation plan is on the agenda," Virag Forizs, Africa Economist at Capital Economics, told Semafor, estimating that a package of measures to raise funds and cut costs equivalent to as much as 6% of GDP will be needed to stabilize the country's finances.
In July, Ghana approached the IMF about a potential loan program as foreign investors dumped its debt in the face of a deteriorating balance-of-payments. After a visit three weeks ago, the lender is still considering the request for financial support.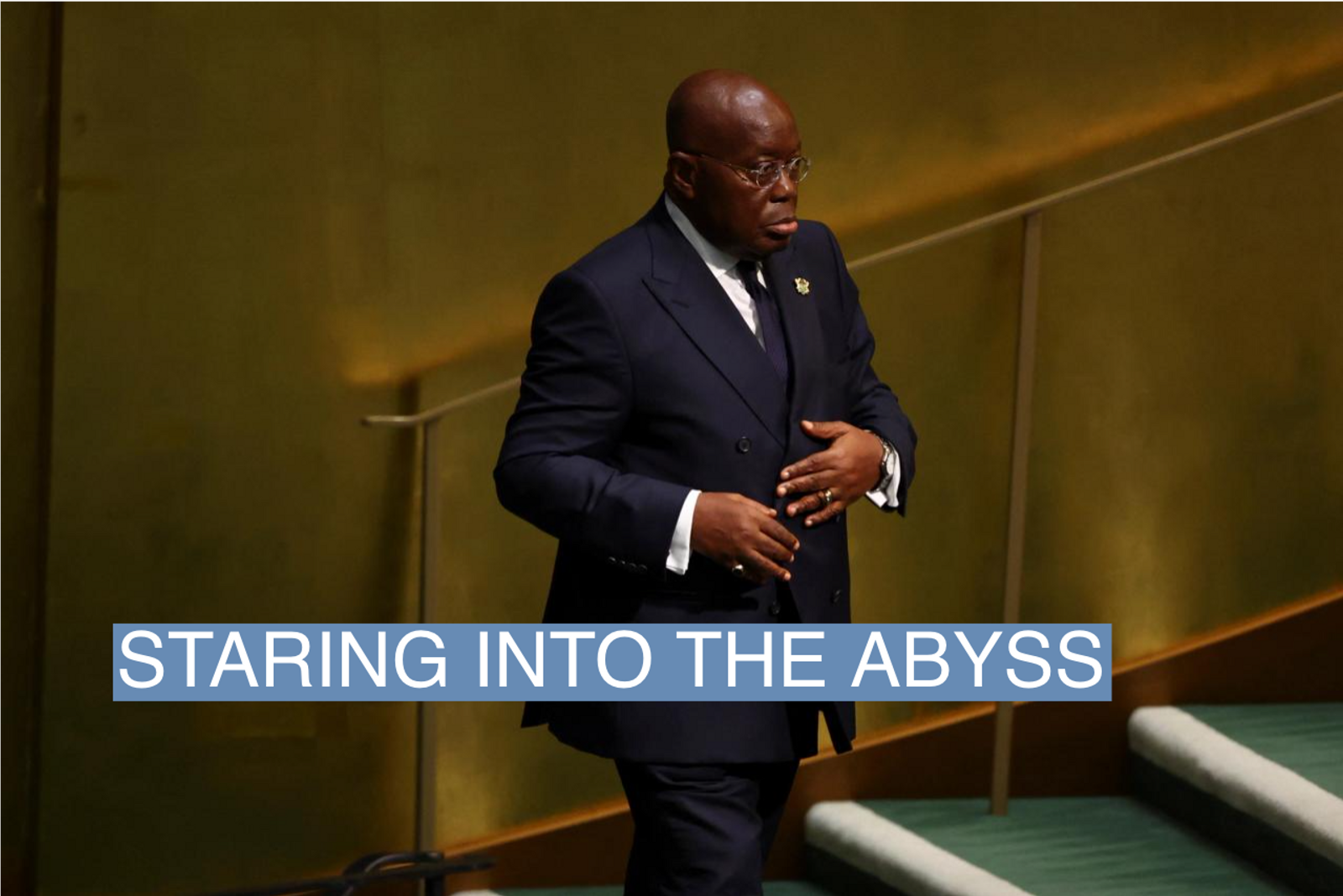 Ghana's information minister Kojo Oppong Nkrumah, who was in Washington last week for talks with the IMF, told Semafor that meetings with the Fund had been "very successful". But he said it was "speculative" to suggest spending cuts and tax hikes worth 6% of GDP would be required.
The Fund, in a statement issued on Thursday, said both sides "remain fully committed" to reaching an agreement on an IMF-supported program "as soon as feasible".

Alexis's view
The grim reality is that Ghana doesn't exist in a vacuum. The prospect of having to default on its debts reflects concerns about the sustainability of borrowing in other parts of the continent. Countries across the region have been battered by the pandemic, fallout from the Ukraine war and a strong dollar. Several nations are struggling to service dollar-denominated debts with a weakening currency while contending with skyrocketing import bills and supply chain disruption. This could mark the start of a wave of debt crises coming to the fore across sub-Saharan Africa.
Ghana was for years considered an oasis of good governance and sensible policymaking in the region. Its problems have worried other countries who now fear a misplaced word could spook investors. Nigeria's debt office went into crisis mode last week after the finance minister was quoted by Bloomberg as saying the country planned to "restructure" its debt. In a hastily released statement, it said her use of the R word was taken out of context. "We want to assure local and international investors and creditors that Nigeria remains committed and will meet all its debt obligations," it said.
Higher taxes would cause hardship for many Ghanaians amid galloping inflation that hit an 18-year high of 28.9% in June.
"People are having to make adjustments to their standard of living. Some are having to take a meal a day instead of three meals a day," said Michael Kpessa-Whyte, senior research fellow at the Institute of African Studies, at the University of Ghana. "If government officials and the president don't take some bold decisions to show they're willing to tighten the belt themselves, I think Ghanaians will probably pour onto the streets and demand answers."

Room for Disagreement
It's a "mathematical impossibility" for Ghana to make savings on the scale required through tax rises and spending cuts alone, said Bright Simons, an analyst at the Imani Africa think tank in Accra. He noted bloated procurement projects, which benefit powerful people, would need to be cut which would be politically tough to do.

The View From Hong Kong
Ghana's situation is not mirrored in other countries on the continent, said Jan Friedrich, the head of sovereign ratings for Africa, the Middle East, and Europe for Fitch Ratings in Hong Kong. He noted Ghana had a heavier reliance on local currency bond markets than other African nations, incurring high interest payments. That has contributed to Ghana's very high debt interest to revenue ratio. "It's unusual in the region," he says.

Notable
Ghana's woes are damaging the ruling party's reputation just as jostling begins ahead of the 2024 presidential election. Former president John Mahama, who hasn't ruled out launching a bid to run as the main opposition party's candidate, is maintaining a high profile on the international stage. He recently gave a speech in which he urged Africa to close its trade gap with China and move away from exporting raw materials.
Zambia has the dubious distinction of being the first African country to default since the start of the pandemic after struggling to service debts that hit 133% of GDP at the end of last year. Its finance minister has encouraged other African countries to be proactive in tackling their debt.