The News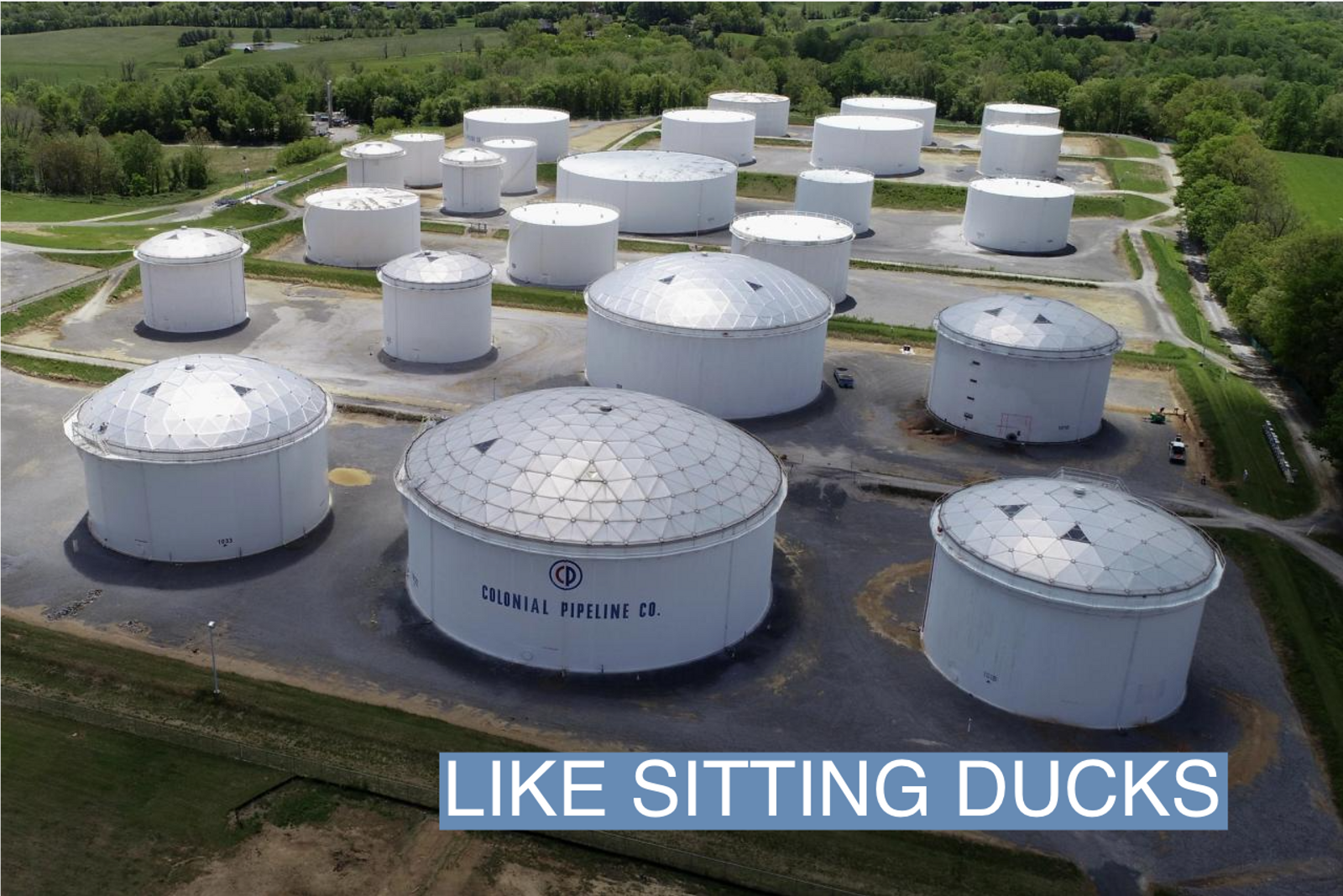 President Joe Biden is increasingly focused on the threat of cyberattacks on U.S. or allied energy networks tied to the war in Ukraine this winter, White House sources tell me, along with disruptions from natural disasters. It's part of a broader web of concerns about energy supply that go beyond OPEC's recent decision to slash oil production ahead of the midterms.
Several dozen crises ago, Russian ransomware thieves crippled the Colonial Pipeline in May 2021. That shut down fuel distribution up and down the East Coast of the United States for six days. The government of Russia cooperated in that investigation, in which the FBI ultimately shut down the hacking group DarkSide.
Biden worries that going into winter, while the U.S. and allies technically have the energy stocks and supplies they need to get through the coldest months, hackers could create a crisis in distribution networks.

Steve's view
OPEC's move to cut oil production could magnify threats from state-based or private hackers.
Less oil production means even less margin for error if something goes wrong elsewhere in the system, whether it's sabotage or an act of God.
It's not just Biden who's worried: GOP South Carolina Congresswoman Nancy Mace told me last week that cyber threats haven't gotten nearly enough attention since the Colonial Pipeline hack brought parts of her state to a standstill.
"That was when gas prices here in South Carolina started to go up and then they never came back down," Mace said.

Room for Disagreement
Cyberwarfare is a threat, but not everyone sees it as especially imminent.
U.S. energy companies are no stranger to hacking attempts, and tend to have robust security measures in place. And while Russia has attacked Ukraine with a myriad set of cyber weapons and sabotage, they've yet to deploy malware programs they've been suspected of using in the past that can spread to networks in other countries and cause havoc elsewhere, according to a report by Microsoft President Brad Smith. The most significant act of alleged sabotage in the Ukraine conflict so far, denied by Russia, was more crude: A series of explosions across an underwater pipeline.
So, while I tend to go with the late Intel CEO Andy Grove's adage, "only the paranoid survive," others see hope that Russia will stay in bounds.
I asked White House Chief of Staff Ron Klain whether he and he and Biden worry about energy shocks from malware or hurricanes, "We've got strong inventories and produce more energy than we use," he replied.