The News
Indonesia plans to demolish and rebuild the soccer stadium where 133 people were killed in a stampede earlier this month, the country's president said Tuesday.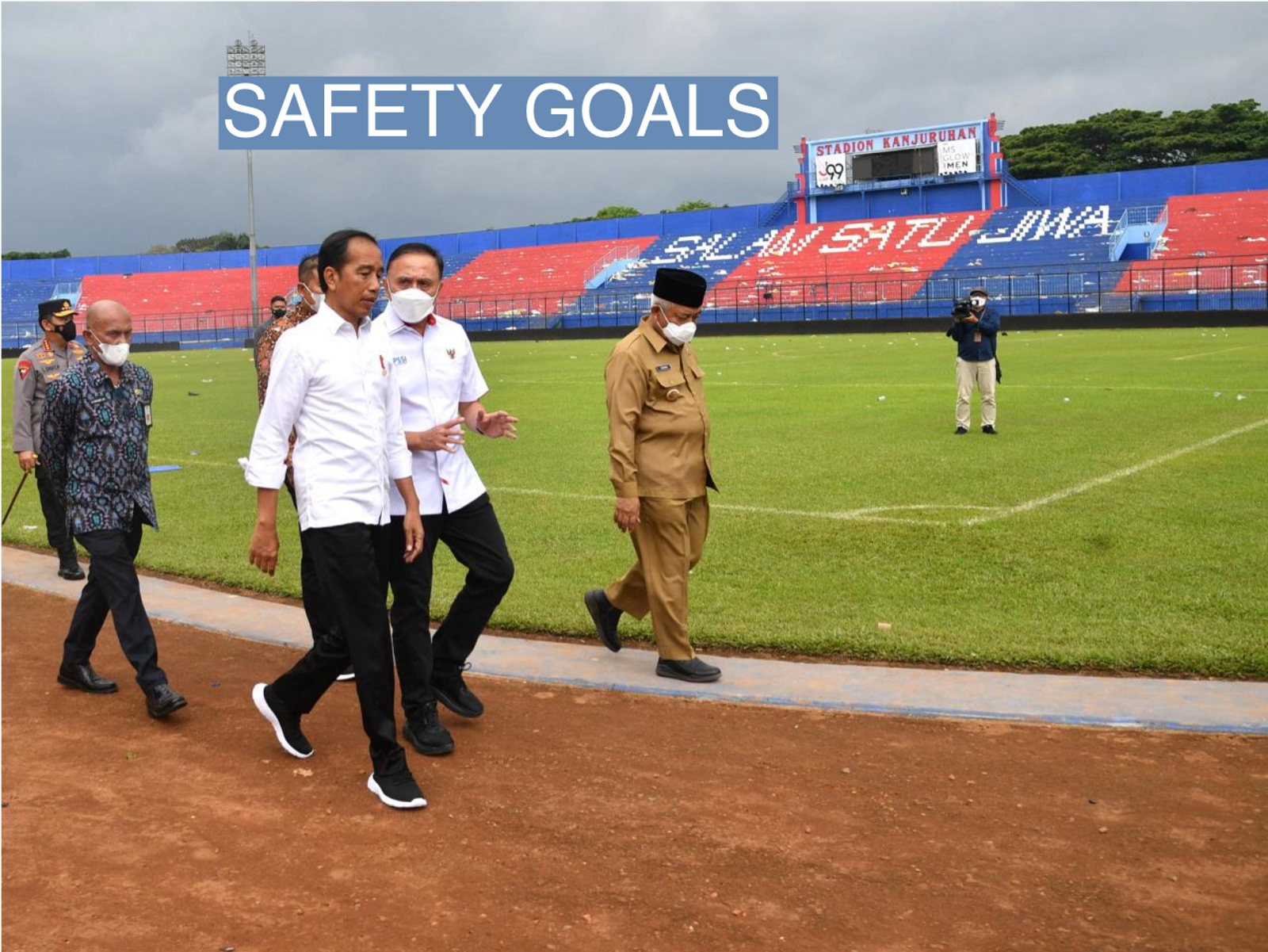 Know More
Indonesian President Joko Widodo made the announcement after meeting with Gianni Infantino, head of international soccer governing body FIFA, Reuters reported.
Widodo, who is popularly known as Jokowi, pledged to "thoroughly transform Indonesian soccer" and work with FIFA to ensure the country's preparation, matches, and venues are up to international standards.
A recent government report concluded that the Oct. 1 tragedy at Kanjuruhan stadium in Malang was largely caused by the police's use of tear gas after the game. Other factors, including locked exit doors and an overcrowded stadium, also played a part.
The chaos began when supporters of two of Indonesia's biggest soccer rivals, Arema FC and Persebaya Surabaya, clashed in the stands. After Arema FC lost 3-2, the team's fans stormed the pitch and police tried to disperse them, resulting in a deadly crush of people trying to leave the venue. More than a hundred people died — many from asphyxiation — and more than 300 were injured.

Now What?
Indonesia, where soccer is considered the most popular sport, is hosting the Under-20 World Cup next year. Infantino told reporters that FIFA will work with the country to ensure it meets safety requirements and pulls off a smooth event.