The News
British police are investigating an apparent attack on a Hong Kong pro-democracy protester dragged into the Chinese Consulate's grounds in the northern city of Manchester.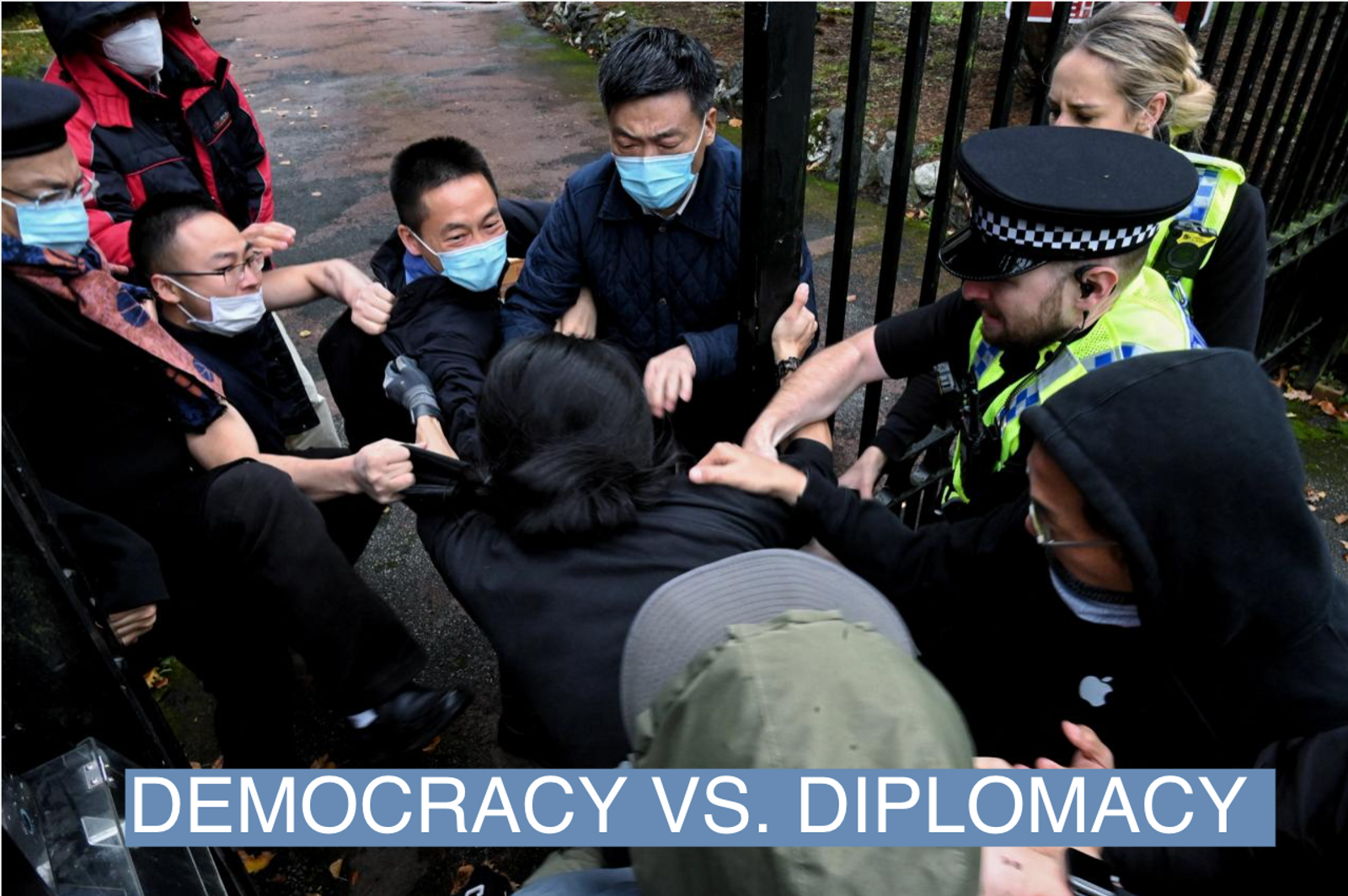 Know More
In video footage widely circulated on social media unidentified men can be seen pulling a protester inside the consulate's compound, appearing to beat him as he lies on the ground.
"They dragged me inside, they beat me up," the protester told the BBC:
The video also showed Chinese Consulate staff pulling down protesters' banners on the sidewalk outside the building's gates followed by a scuffle between the two groups.
Hong Kong Indigenous Defence Force, the group that organized the rally, said that a protester "was dragged into the consulate area by seven to eight China consulate staff members" and beaten. He was taken to the hospital in stable condition, the group said on a Facebook post.
The rally on Sunday was held to protest against the Chinese leader Xi Jinping as he opened the five-yearly Chinese Communist Party congress in Beijing. Xi, 69, looks set to secure a third term as the party's general secretary.
A spokesperson for the Chinese Consulate told the BBC that the protesters "hung an insulting portrait of the Chinese president at the main entrance," referring to a cartoon mocking Xi that the group displayed. "This would be intolerable and unacceptable for any diplomatic and consular missions of any country. Therefore, we condemn this deplorable act with strong indignation and firm opposition," the spokesman added.
The incident follows a rare anti-government protest in Beijing last week where a banner criticizing Xi and the Communist Party was hung on a prominent city bridge.
A spokesperson for British Prime Minister Liz Truss said on Monday that the video was "obviously deeply concerning," but added that it would be inappropriate to comment further while police are investigating.