The News
The world's biggest boy band BTS will be going on mandatory military service in South Korea, starting with the group's oldest member, their label said on Monday. The seven members will reunite as a group in around 2025.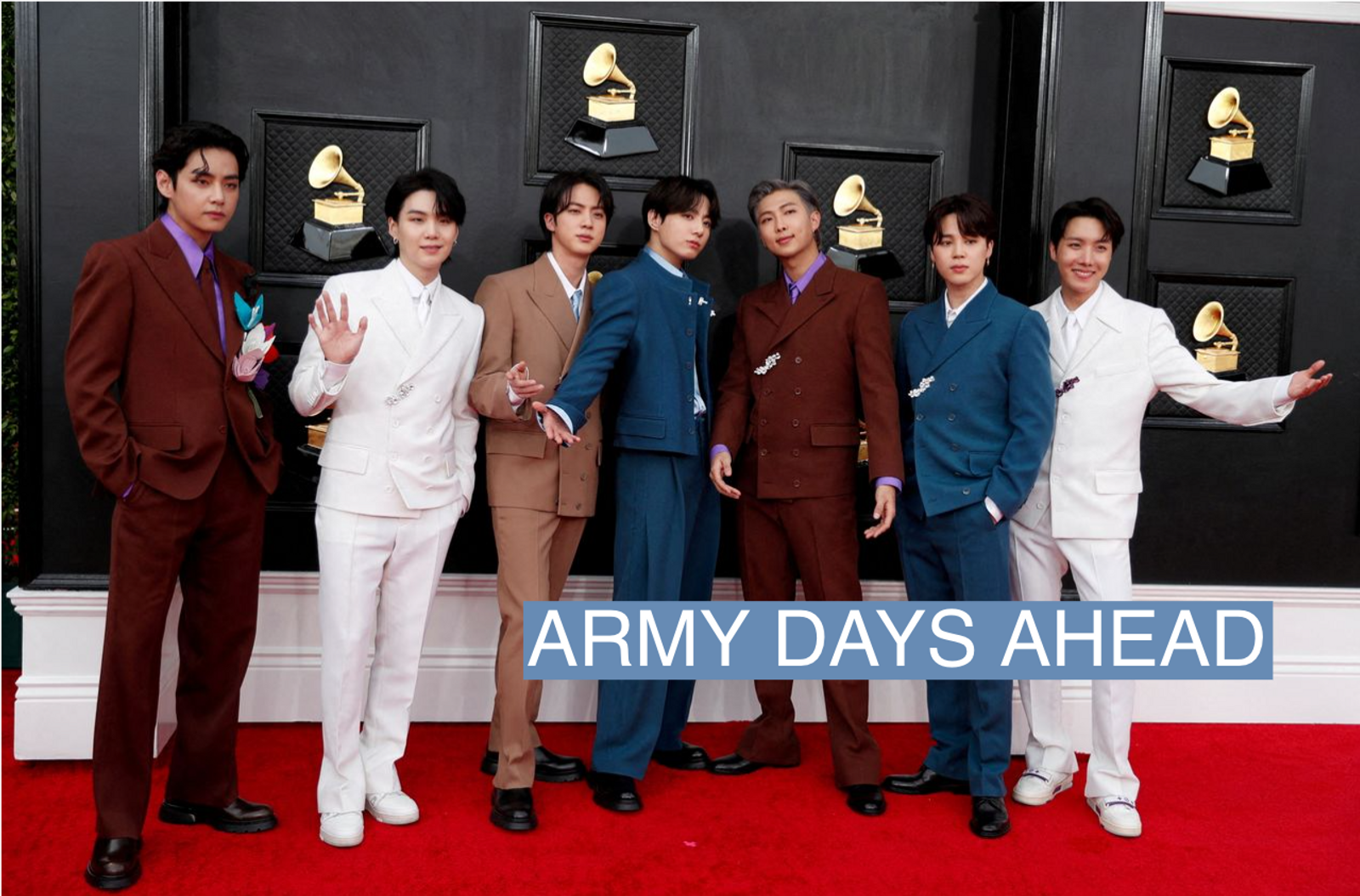 Know More
Until now, BTS members have dodged the 18-21 months of military service expected of all South Korean men because of an exemption that allows performers and athletes who raise the country's prestige to delay conscription. A revision to the law in 2019 also allowed the K-pop megastars to wait until they turned 30 to enter the military.
Jin, the group's oldest member, will turn 30 in December and begin his mandatory military service by the end of the year, said the group's label Big Hit Music. It is expected that all the band members will finish conscription and reconvene as a group around 2025. "Each member will focus on individual activities for the time being according to their military service schedule," said Big Hit.
BTS members' conscription has been a topic of hot debate in South Korea. A recent Gallup poll found that 60% of respondents supported an exemption for the group, while a second one suggested 54% favored BTS serving.
The K-pop stars are the biggest band in South Korea's history, commanding a worldwide fan base and selling more than 4.5 million records in the first half of 2022. Last year, the group was named the top-selling act in the world.
When BTS announced in June that they would be taking a hiatus, stocks for their record label HYBE tumbled, representing a $1.4 billion loss for the company.