Russian, Chinese foreign ministers meet in Beijing ahead of Putin-Xi talks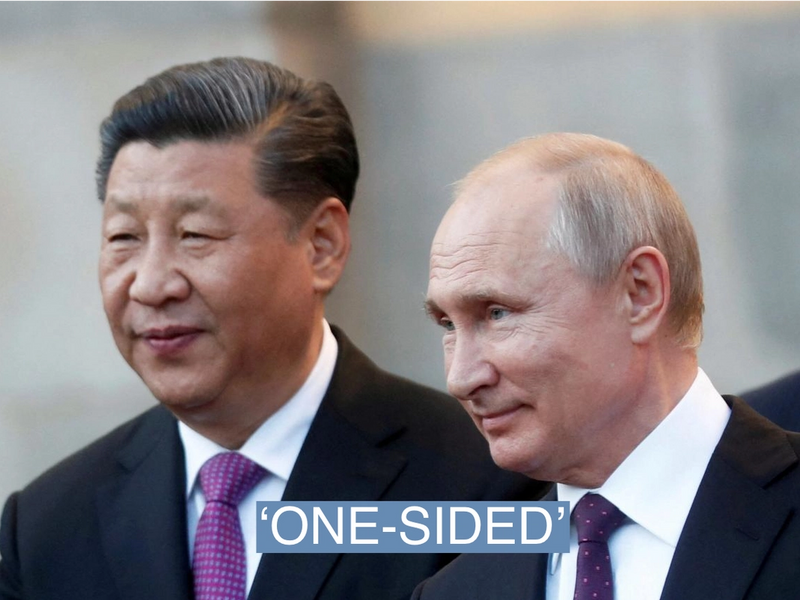 Russian Foreign Minister Sergey Lavrov met with his Chinese counterpart Wang Yi in Beijing on Monday, ahead of a summit between Vladimir Putin and Xi Jinping later this week.
The pair discussed the Israel-Hamas war, and Russia's ongoing full-scale invasion of Ukraine. Putin's visit will become just the second international trip taken by the Russian president since the International Criminal Court issued a warrant for his arrest earlier this year.
Russia is likely aligning its policies to suit China's interests, Stefan Wolff, a professor of international security at the University of Birmingham, wrote in The Conversation. The partnership has become "one-sided," Wolff notes, because the war in Ukraine has chipped away at Moscow's standing on the world stage. But the trip "still signals that Russia and China share a common agenda when it comes to ending a western-dominated international order," he writes. "Russia keeps emphasising alignment with China, not least because it has few other options except international pariah states such as North Korea and Iran."
Lavrov will visit Pyongyang following the summit in Beijing, a month after North Korean leader Kim Jong Un visited Russia. Moscow has increasingly relied on North Korea as a partner, and analysis from the Washington Post suggests that Pyongyang may be supplying arms to Moscow for its war in Ukraine. The growing ties between the two nations poses a problem for Xi, one expert told The New York Times: While Russia could benefit from North Korean arms, Russian tech could bolster Pyongyang's nuclear program. "All this activity would come on Beijing's doorstep but outside its control or influence," John Delury, a professor of Chinese studies at Yonsei University, told the paper.
Beijing's closeness with Moscow likely comes from a "lack of policy" alternatives rather than a "diabolical strategy" to destabilize Western world order, China expert Lyle Morris told the South China Morning Post. "I think China is worried about Russian collapse," said Morris, adding that Beijing was not too worried about last month's Putin-Kim meeting, which it viewed as symbolic.