The Israel-Hamas war is dividing global powers into two camps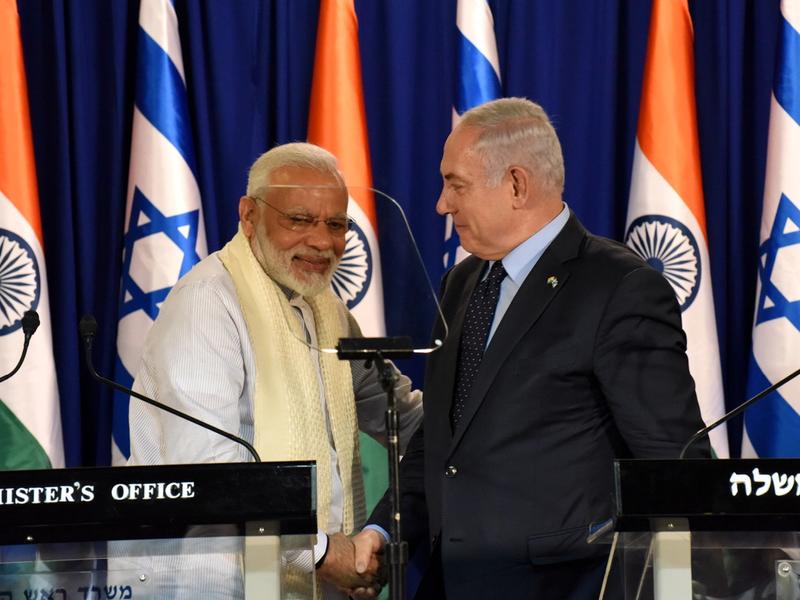 Much like the war in Ukraine, the conflict between Israel and Hamas is splitting global superpowers into two competing camps: the U.S. and its allies versus China and Russia.
But the conflict has also revealed some unexpected shifts in alliances from countries that typically support Palestinians.
India — a longtime Palestine supporter — has announced that it strongly backs Israel in its conflict with Hamas. Indian Prime Minister Narendra Modi's statement of solidarity offers a "signal to the United States about its willingness to support a critical U.S. ally," two experts wrote in Foreign Policy. New Delhi only established diplomatic ties with Israel in 1992 and moved quickly to secure closer ties with the country following Modi's election in 2014. Days after Modi's initial response to the Hamas attack, the country's external affairs ministry reiterated India's long-held position calling for an independent Palestine state. But given Modi's foreign policy guided by "ruthless pragmatism," the leader's "bromance" with Israeli Prime Minister Benjamin Netanyahu, and the expanding scope of Indo-Israeli relations, it seems "highly unlikely that India will adopt a more nuanced position on the Israel-Gaza war without pressure from Arab states," the FP experts wrote.
The growing casualties, particularly among Gazans, is proving a boon for the U.S.'s main geopolitical rivals, the Wall Street Journal reports, and is tilting the power balance in favor of Russia, China, and Iran. The U.S. and European countries backing Israel are only mildly criticizing Israeli actions in Gaza, the Journal reports, leaving room for authoritarian leaders to fill the power vacuum. Russian President Vladimir Putin, for instance, relishes the fact that the Middle Eastern conflict has drawn attention away from the Ukraine war. The Russians "have a huge interest in prolonging the conflict in Israel as long as possible," Lithuania's foreign minister told the Journal, adding that it would strategically strengthen Moscow's narrative against the West.
In avoiding direct criticism of Hamas and criticizing Israel's retaliation as going "beyond the scope of self defense," China is attempting to remain neutral but is being seen as taking "Hamas's side," writes Shannon Tiezzi, The Diplomat's editor-in-chief. China has already been setting itself up to mediate in the Israel-Palestine conflict earlier this year, and its renewed support for Palestine is an attempt to "bolster its standing in the Arab world versus the United States," Tiezzi argues. What's ironic, she writes, is that China and Israel have more in common given that they are both "high-tech security states" which oppress a "Muslim population seen as a security threat."