Israel-Hamas war raises concerns over global economy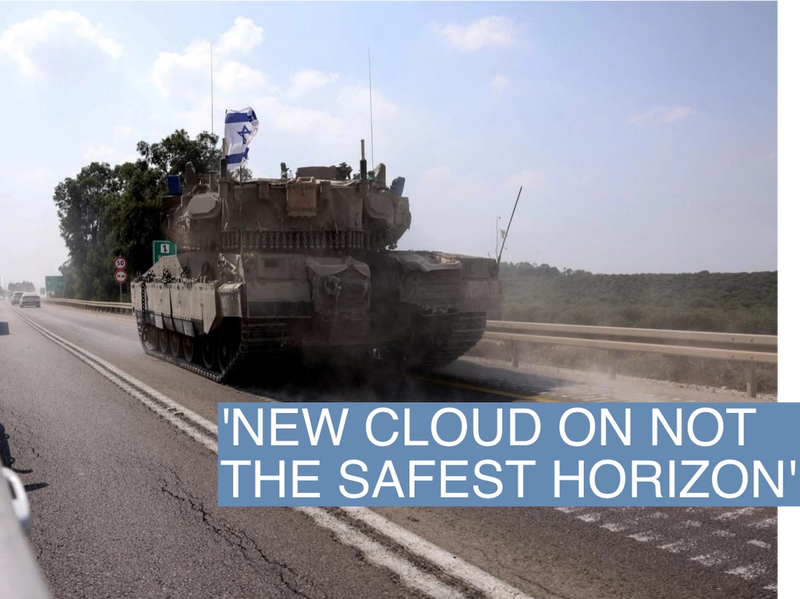 Fears are growing about the Israel-Hamas war's impact on an already fragile global economy.
While economists warn that it is still too early to determine the full impact of the war, Kristalina Georgieva, head of the International Monetary Fund, called the crisis a "new cloud on not the safest horizon for the world economy."
Bloomberg estimates that the price of oil could surge to $150 per barrel. Global growth, meanwhile, could drop by 1.7% — removing $1 trillion from the global economy, the outlet noted. Conflict in the Middle East can spread quickly through the rest of the world because it is a crucial passageway for goods and energy supply: "Another war in an energy-producing region could rekindle inflation. Broader consequences could extend from renewed unrest in the Arab world."
Economists are watching the situation closely, but waiting to see how the crisis plays out. "The market's nervous, but it's not terrified," Dan Pickering, of Pickering Energy Partners, told the Financial Times. The situation so far is being viewed as "manageable," he said, and not as severe as the October 1973 Arab-Israeli war, which quadrupled U.S. crude prices. Historic conflicts have led analysts to view any instability in the Middle East as potential economic disruptors: "The question will be is this iteration something that will throw the long-term equilibrium out of balance," Carl Tannenbaum, chief economist at Northern Trust, told Reuters.
Russia and Saudi Arabia will likely continue their oil price pact. That could see costs jump to $100 per barrel or higher. High oil prices could mean a windfall for Moscow, which has been hammered with sanctions and financial losses as European countries, which have typically purchased its oil and gas, moved away after Russia's invasion of Ukraine.